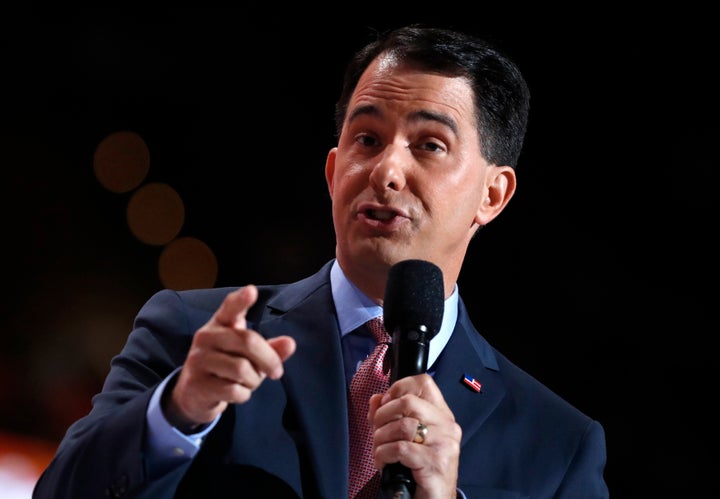 Well, the Black Lives Matter movement got a brief mention during the main Fox News 2016 GOP debate Thursday. When Megyn Kelly asked about a solution to the "biggest civil rights issue of our time," Wisconsin Gov. Scott Walker (R) dodged the question.
"Well, I think the most important thing we can do when it comes to policing ― it's something you've had a guest on who's a friend of mine, Milwaukee County Sheriff David Clarke, who's talked to me about this many times in the past ― it's about training," he said of the tense relationship between the black community and the police.
"It's about making sure that law enforcement professionals, not only on the way into their positions but all the way through their time, have the proper training, particularly when it comes to the use of force," he continued. "And that we protect and stand up and support those men and women who are doing their jobs in law enforcement. And for the very few that don't, that there are consequences to show that we treat everyone the same here in America."
But consequences for a few officers isn't enough. The police system originated at a time when black people were widely seen as property to be managed and handled, and this dark past has not been fully abandoned.
Young black people are, based on data from the Center on Juvenile and Criminal Justice, 4.5 times more likely to be killed by police than any other age or racial group. And though African-Americans make up only 13 percent of the U.S. population, they have accounted for 26 percent of people shot by police, according to data spanning from 1999 to 2011.
To not address this as a systemic issue shows Walker's disconnect from Black Lives Matter and what the movement is asking for. And the governor doesn't have the best track record when it comes to black people and the legal system.
Wisconsin is one of the states that's the worst for black people, according to The Root. The state has the highest incarceration rate of black people in the country at 13 percent; almost half of all black men have been jailed by age 30 due to mandatory minimums; the state's voter ID laws disproportionately affect black residents; and Milwaukee is one of the most segregated cities in the nation.
During his time as governor, Walker defunded a program that tracked the race of people stopped by police and he proposed an $8 million budget to expand jails. He also bypassed police unions when he cracked down on other unions.
This post has been updated with more quotes from Walker and additional background.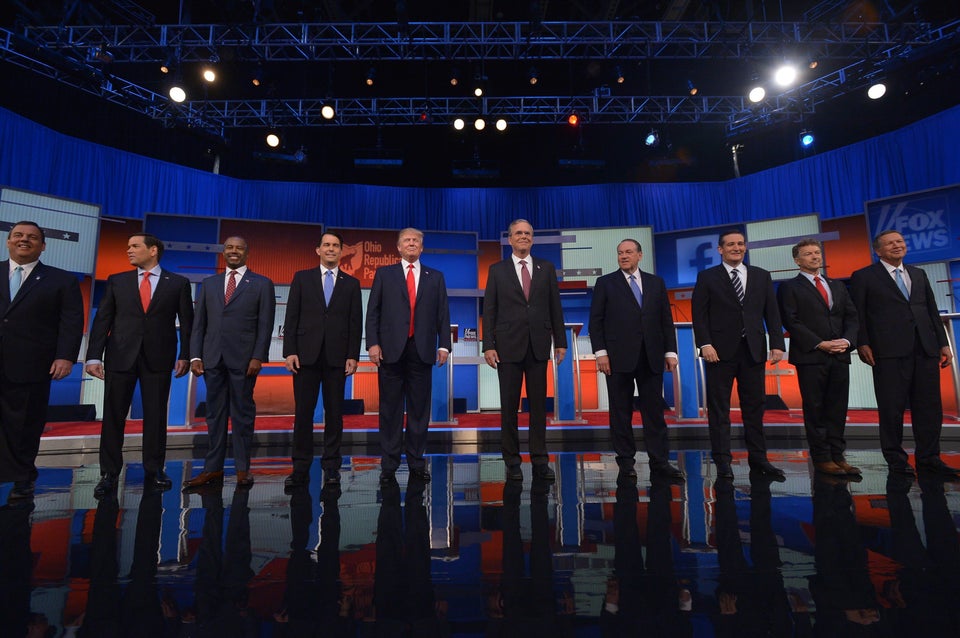 Fox News GOP Debates Aug. 6, 2015
Support HuffPost
The Stakes Have Never Been Higher
Popular in the Community