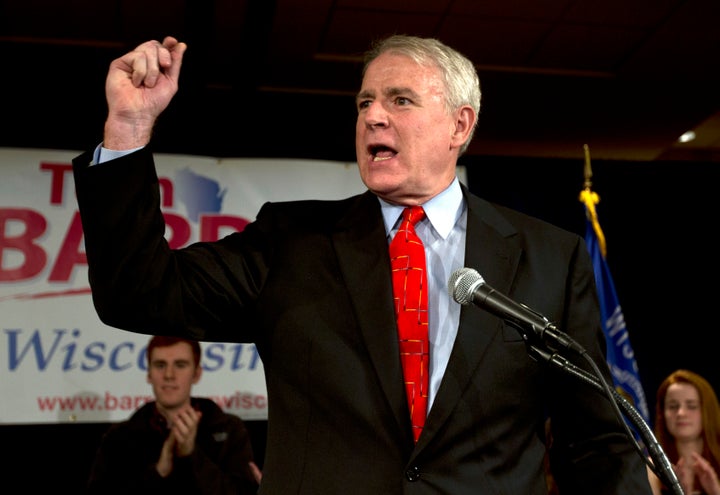 WASHINGTON -- The Democratic National Committee is increasing its involvement in the push to recall Wisconsin Gov. Scott Walker (R), promising grassroots assistance and a fundraiser hosted by the chair.
DNC Chair Rep. Debbie Wasserman Schultz (D-Fla.) called Milwaukee Mayor Tom Barrett (D) on Tuesday, pledging her full support of his gubernatorial campaign, according to DNC spokeswoman Melanie Roussell.
Wasserman Schultz will host a fundraiser for Barrett in Wisconsin later this month; the exact date has not been set.
"The DNC is going to use both its substantial network of volunteers and supporters, and our online resources to help build the ground game that will be necessary to win on election day," Roussell told The Huffington Post.
"The DNC is fully committed to helping Mayor Barrett win the recall election," said Roussell. "We believe this election will be an important victory for working families across Wisconsin, because Gov. Walker has turned his back on the middle class and Wisconsin workers. He has wholly embraced Mitt Romney's failed economic policy. He, like Mitt Romney, believes that we should provide more tax breaks and giveaways to the wealthiest few that are paid for by slashing investments in health care, education and job creation."
Roussell declined to address a report by the Plum Line's Greg Sargent, who noted that Wisconsin Democrats would like the DNC to commit $500,000 to the recall effort.
"We'll continue working with the Wisconsin Democratic Party and the Barrett campaign," Roussell said, adding, "We'll continue working with them and will be a key partner in taking back the governor's office for Wisconsin Democrats, and to give those Wisconsin middle-class families a fresh start."
Calling all HuffPost superfans!
Sign up for membership to become a founding member and help shape HuffPost's next chapter
BEFORE YOU GO