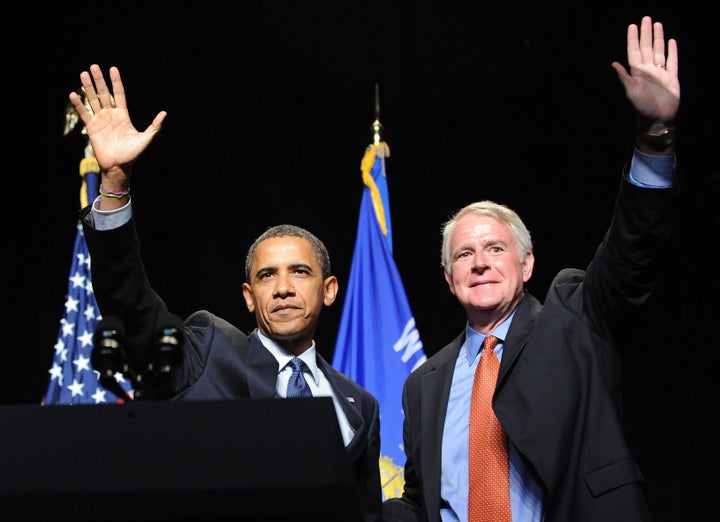 The Democratic National Committee is fundraising directly for the Democratic Party of Wisconsin in an effort to aid Milwaukee Mayor Tom Barrett (D) in the upcoming gubernatorial election against Gov. Scott Walker (R).
"Choices don't get clearer than this," read the email sent Wednesday evening by the DNC chair, Rep. Debbie Wasserman Schultz (D-Fla.). "Winning in Wisconsin sends a powerful message to the far-right extremists, and it starts to roll back their worst offenses. To build our organization and make it happen, Democrats need to come together to turn out hundreds of thousands of voters -- and we all have a part to play."
What's notable about this fundraising appeal is that the money will go directly to Wisconsin Democrats, rather than to the DNC. Other national organizations -- including the Democratic Congressional Campaign Committee -- have sent out solicitations related to the recall, but the money has not directly gone to Wisconsin entities.
"On June 5th, the people of Wisconsin will have their chance to recall Governor Scott Walker, whose attacks on workers' and women's rights are the definition of a fireable offense," Wasserman Schultz added in the email. "Democrats are rallying around our nominee, Milwaukee Mayor Tom Barrett, and with just 14 days to go before the election, we're organizing one of the largest get-out-the-vote efforts in state history."
Last week, the DNC chair phoned Barrett and pledged to host a fundraiser and provide grassroots support.
"The DNC is going to use both its substantial network of volunteers and supporters, and our online resources to help build the ground game that will be necessary to win on election day," DNC spokeswoman Melanie Roussell told The Huffington Post at the time.
President Barack Obama's campaign has also jumped in, organizing phone banks and canvassing operations to get out the vote for the June 5 election.
Calling all HuffPost superfans!
Sign up for membership to become a founding member and help shape HuffPost's next chapter
BEFORE YOU GO