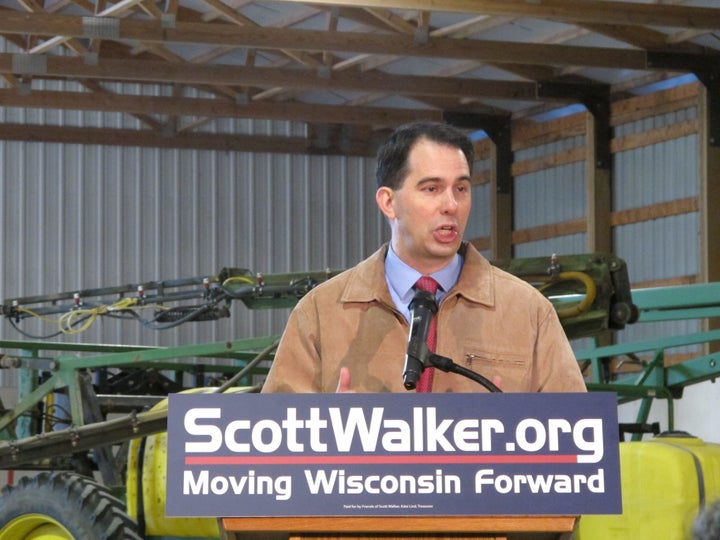 Wisconsin Republicans see an opportunity in the state's open primary system, which allows residents to vote in any primary election, regardless of political party. At least two top Republican legislators in the state are now urging GOP voters to cast ballots for fake Democratic candidates in upcoming primary contests, hoping that their own party will benefit in the general election.
"We are encouraging Republicans to vote in the Democratic primaries," state Rep. Robin Vos (R-Rochester), who is expected to serve as speaker of the Assembly next year, told the Associated Press.
Primary elections will be held in the state's recall battles on May 8. On that date, there will be Democratic primaries for governor, lieutenant governor and four state Senate seats. The winners of those contests will go on to face the Republican incumbents in the general election on June 5.
The Wisconsin Republican Party is running six fake Democrats in those races. Spokesman Ben Sparks said the party is not putting any resources behind these candidates; the move was meant to ensure that there would be primary elections in May so that the general election would take place on the later date.
Yet Vos' remark suggests that some Republicans may nevertheless try to vote for these fake Democrats, knowing they would be weaker candidates in general elections against the incumbents.
His comment also echoes a recent remark made by Senate Republican Leader Scott Fitzgerald (R-Juneau), who told the Milwaukee Journal Sentinel that some Republicans may vote in the Democratic gubernatorial primary, where the two frontrunners are former Dane County executive Kathleen Falk and Milwaukee Mayor Tom Barrett (D). Fitzgerald said thatRepublicans could vote for Falk, since polling shows she may be weaker in the general election against Gov. Scott Walker (R).
When asked by The Huffington Post recently whether Wisconsin Republicans were planning something similar for the recall, Sparks responded, "Uhh, no."
While most of the primaries are taking place on the Democratic side, Walker faces a primary challenge from Arthur Kohl-Riggs, who bills himself as a "progressive Republican."
Popular in the Community