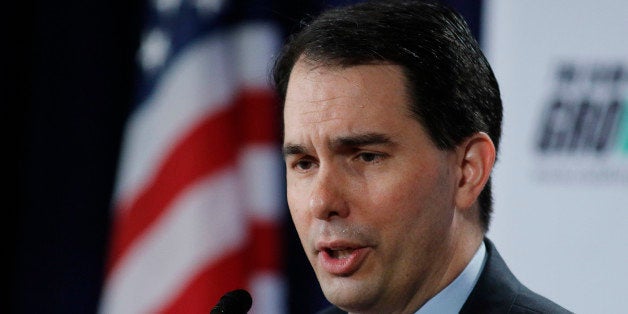 Garnering far less attention -- beyond Wisconsin media, anyway -- has been Walker's role in the momentous policy change unfolding in Madison right now. Within days, Wisconsin is expected to become the 25th right-to-work state in the country.
Right-to-work laws bar contracts between unions and employers that require all workers to pay fees to the union for bargaining on their behalf. These laws serve to weaken unions (and thereby the Democratic Party). For decades, right-to-work restrictions existed primarily in the South and West. But in the past few years, they've reached the historically union-dense Midwest, where Republican state legislators have advanced the laws with the backing of business lobbies.
The right-to-work measure in Wisconsin was approved last week by the state's Republican-controlled senate, despite protests from thousands of union supporters. If it passes the state assembly -- as is expected -- Walker's office has said the governor will sign the bill.
In recent months, Walker, who is clearly contemplating a White House run, had insisted that a right-to-work bill aimed at private sector unions would be a "distraction" from more pressing matters. He had already crippled the state's public sector unions with Act 10, the divisive 2011 law that repealed most collective bargaining rights for public employees, and he didn't appear eager to stir another labor controversy.
During a 2012 gubernatorial debate with Democratic challenger Tom Barrett, Walker went so far as to declare that a right-to-work bill would never reach his desk.
"I've said it's not going to get there," Walker said.
Barrett insisted that Walker would sign it if it did.
"I'll say it right now," Barrett said. "If that bill hits his desk, he's signing it."
"And it won't," Walker said.
The state's Republican-controlled assembly is likely to pass the right-to-work measure by week's end. The governor is expected to sign the bill as early as Friday. As the Journal Sentinel reported last week, Walker said his pledge to stop right to work applied only to his first term.
Walker and Barrett debate in the 2012 gubernatorial recall election: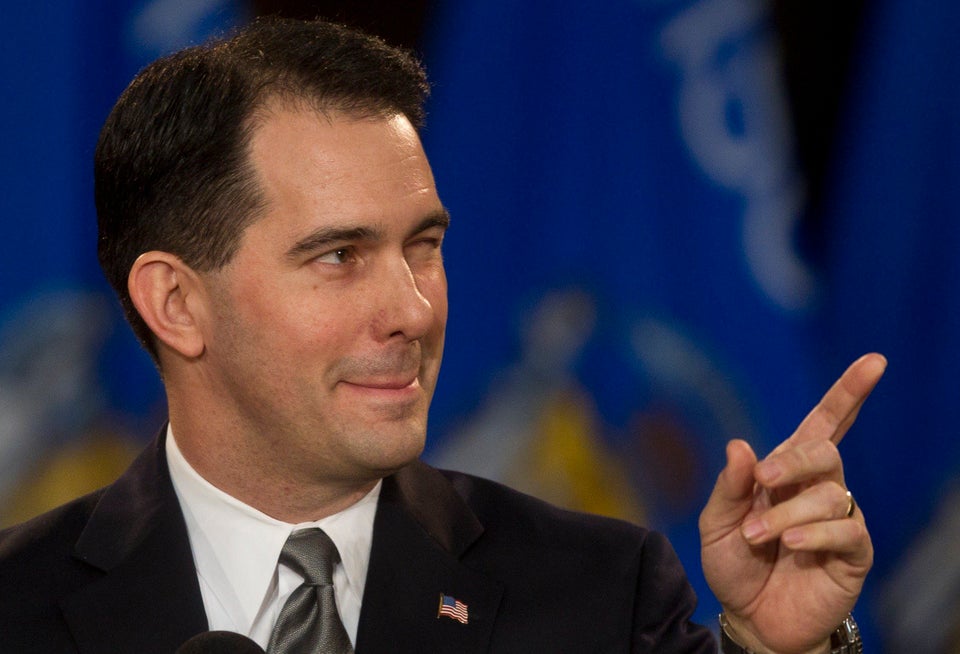 Scott Walker Pointing Fingers