 WASHINGTON -- Wisconsin Gov. Scott Walker (R) is backing away from his support for eliminating same-day voter registration, saying it is a distraction while he is trying to focus on job creation.
"This is a ridiculous issue. My priority is about jobs, creating jobs," he told reporters on Wednesday after a ceremony to promote a Wisconsin National Guard officer.
But on a speech on Nov. 16 at the Ronald Reagan Library and Museum, Walker expressed significantly more support for eliminating same-day registration, citing the burden it places on poll workers on election day.
"States across the country that have same-day registration have real problems because the vast majority of their states have poll workers who are wonderful volunteers, who work 13-hour days and who in most cases are retirees," he said. "It's difficult for them to handle the volume of people who come at the last minute. It'd be much better if registration was done in advance of election day. It'd be easier for our clerks to handle that. All that needs to be done."
Poll workers have disputed Walker's claims, forcefully expressing their support for keeping same-day registration. Similarly, local clerks have said it would make their jobs more difficult if the law is repealed.
Walker said Wednesday that he "answered a simple question" about the issue during his remarks last month, but the issue was not one of his "legislative priorities."
"It hasn't been something I've talked about," he said. "It's something I merely answered a question on. I've consistently laid out a message and one the media should be talking about is our priorities for creating jobs, developing the workforce, transforming our education system, doing more to reform government and making investments in infrastructure. ... We're not behind any specific legislation."
Walker reiterated that he believed there were problems with same-day registration but did not say whether he would sign a repeal bill if it came to his desk. Walker's spokesman, however, recently said the governor would likely do so.
"What I'm saying though is that the groups that are talking about this should spend their time and their resources focusing on ways to help us create more jobs in this state as opposed to focusing on issues that are not anywhere on the radar in terms of legislative priorities here in the state of Wisconsin," Walker added.
But the issue is in fact on the radar of Wisconsin lawmakers. Shortly after Walker's comments, state Rep. Joel Kleefisch (R-Oconomowoc) said he and Sen. Alberta Darling (R-River Hills) were working on a bill to repeal same-day registration. Incoming Assembly Speaker Robin Vos (R-Rochester) also supports eliminating the provision.
Before You Go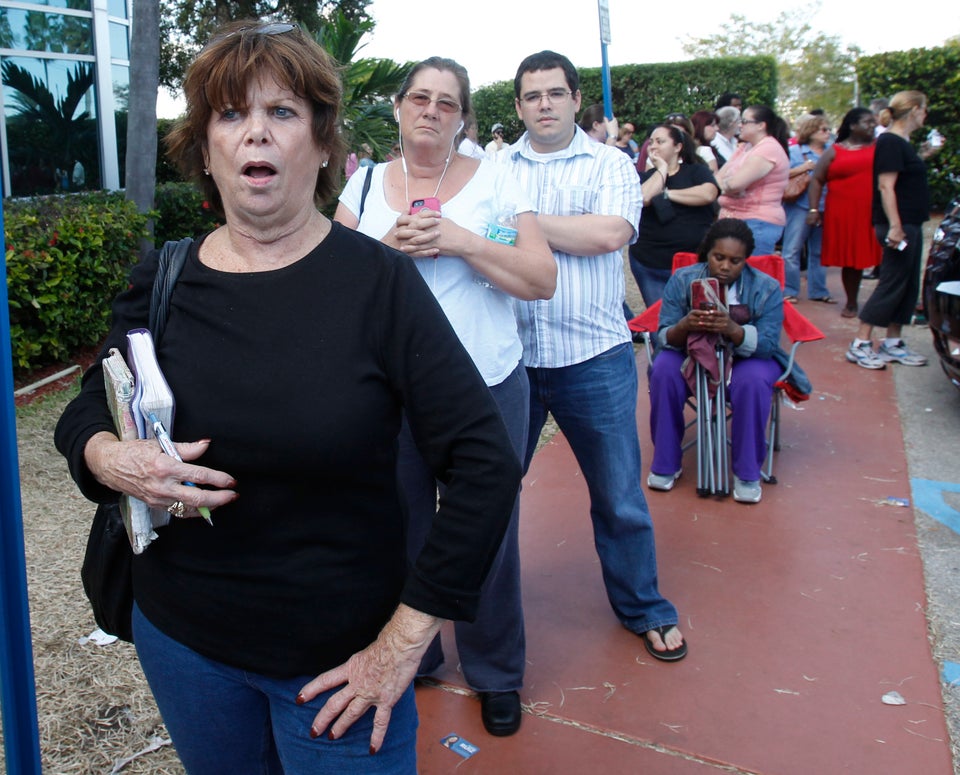 Long Voting Lines
Popular in the Community