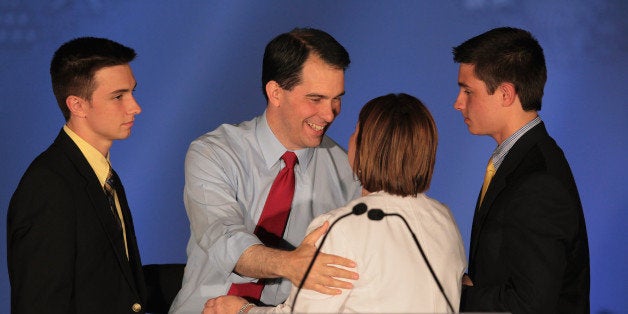 The sons of Wisconsin Gov. Scott Walker (R) were disappointed with their father's criticism of the Supreme Court's recent ruling on marriage equality, exemplifying the generational divide within the Republican Party on gay rights.
That response didn't sit well with his two sons, Matt and Alex, who are taking time off from college to help their father with his upcoming presidential campaign. In an interview with The Washington Post, Walker's wife, Tonette, said she immediately heard from her sons about their displeasure with Walker's comments.
"That was a hard one," Tonette said. "Our sons were disappointed. ... I was torn. I have children who are very passionate [in favor of same-sex marriage], and Scott was on his side very passionate."
Last year, Alex served as the witness and best man at the wedding of Shelli Marquardt, Tonette's cousin, and her partner, Cathy Priem.
"It's hard for me because I have a cousin who I love dearly -- she is like a sister to me -- who is married to a woman, her partner of 18 years," added Tonette.
Walker toned down his criticism of the Supreme Court the day after the ruling, when he went to Colorado with his wife for an event to a friendly crowd of conservatives. There, he instead said, "We should respect the opinions of others in America. But that in return means that they not only respect our opinions, they respect what is written in the Constitution."
The governor told The Washington Post that he doesn't necessarily change his position on an issue when his family disagrees with him, but he does work on "finding a different way of explaining it, so they can appreciate where I am coming from."
There is growing acceptance of marriage equality in the Republican Party, although there is still a significant generational gap. A 2014 Pew Research Center poll found that 61 percent of people under 30 who are Republican or lean Republican support same-sex marriage, compared to just 22 percent of those 65 or older.
Want more updates from Amanda? Sign up for her newsletter, Piping Hot Truth.
Before You Go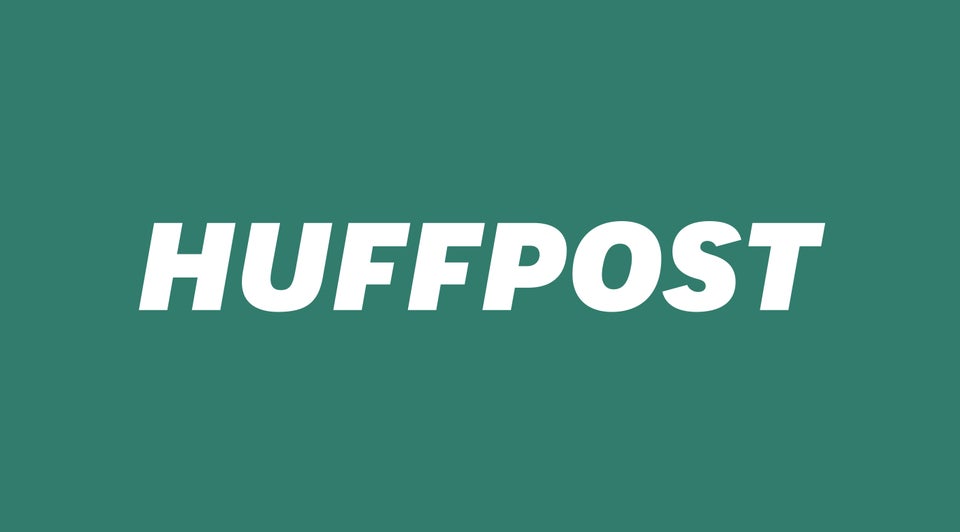 Politicians React To Gay Marriage Ruling
Popular in the Community