WASHINGTON -- Perhaps Richard Trumka has already said everything he needs to say about Wisconsin Gov. Scott Walker (R).
On Monday morning, Walker officially declared his expected candidacy to become president of the United States. Trumka, head of the AFL-CIO labor federation and longtime Walker foe, had a six-word statement in response to the announcement.
"Scott Walker is a national disgrace." That was it.
The only surprise in Trumka's statement is its brevity.
For years, Walker has been the preeminent political nemesis to organized labor. As governor of Wisconsin, he ushered into law the highly controversial Act 10, which stripped most public-sector workers in the state of their collective bargaining rights, then survived a gritty recall election pushed by unions. Earlier this year, he signed a contentious right-to-work bill into law, further weakening the state's labor movement.
His hard hand with unions has made Walker a conservative hero, and in all likelihood the hatred emanating from labor plays to the governor's political advantage -- at least in a GOP primary. In the runup to his announcement, Walker has cast himself as a politician willing to take on the hard battles, pointing to his match with public-sector unions as evidence of his courage.
Walker's own announcement tweet reflected the tough-guy image he's cultivating:
A Walker campaign spokesperson did not immediately respond to a request for comment on Trumka's statement.
Asked if the statement had perhaps been accidentally truncated, an AFL-CIO spokesman said Trumka "said what needed to be said."
Before You Go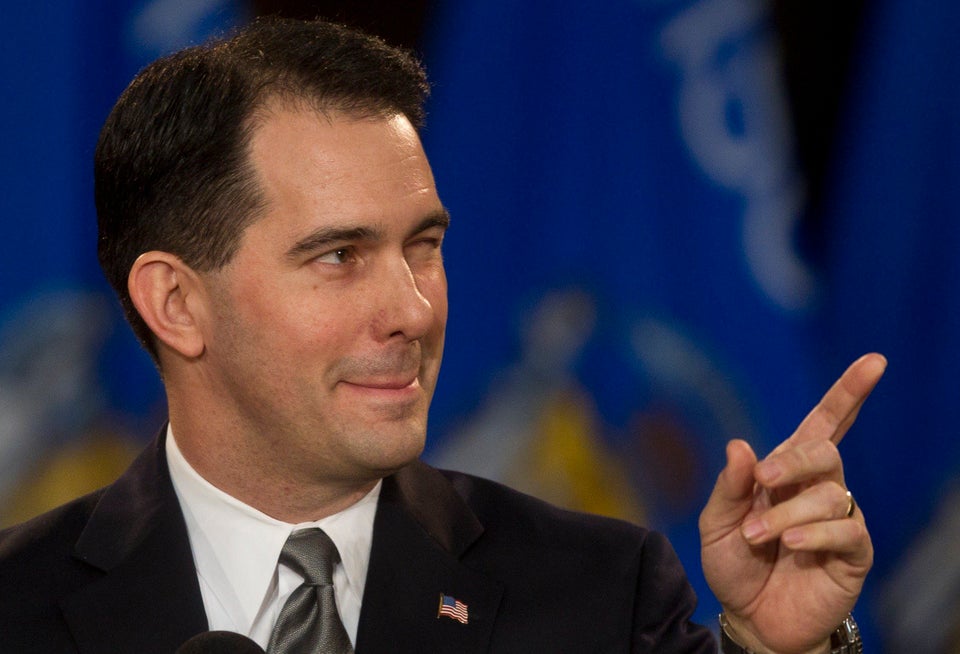 Scott Walker Pointing Fingers
Popular in the Community