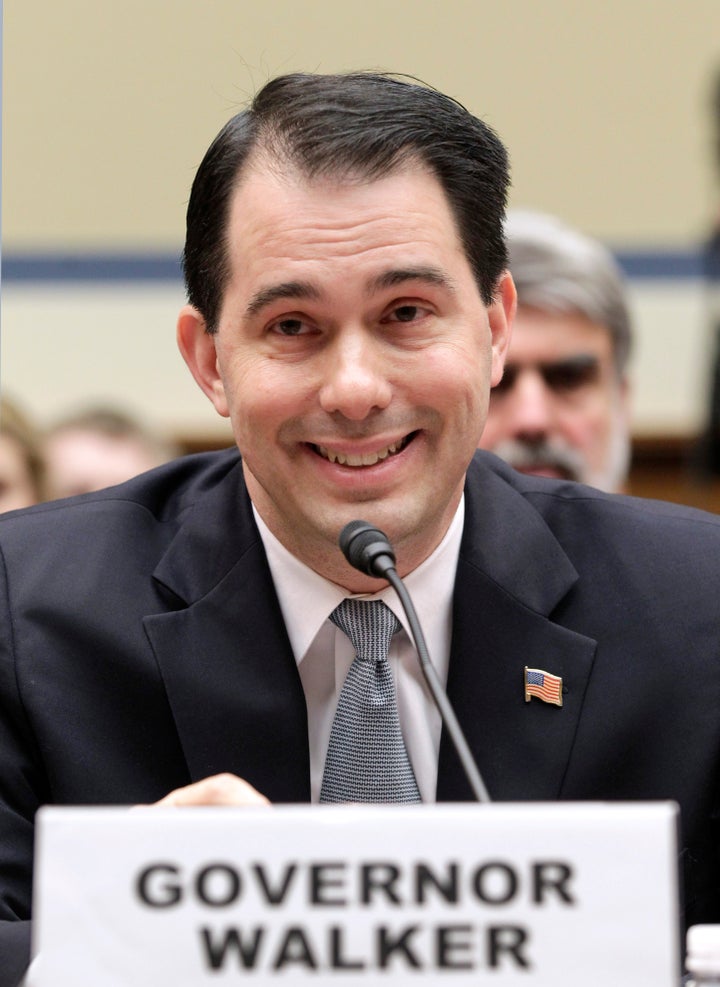 Greg Hartman was waiting tables to support himself through college in the fall of 2010 when his hometown of Manitowoc, Wisc., experienced an outbreak of HIV and the hepatitis C virus. After finding out his best friend had been infected with hepatitis, the uninsured 22-year-old decided he needed to get checked out as well -- but the tests were going to cost him more than $300 out of pocket.
"There's no way I could have afforded it on my own," said Hartman, who brings in only $150 to $200 a week from his restaurant job.
Hartman said he went to the University of Wisconsin's campus health care center and applied for BadgerCare -- the state's Medicaid-funded family planning program, which reimburses low-income men and women for sexually transmitted disease testing, birth control services, cancer screenings and other preventative reproductive care. Through BadgerCare, Hartman was able to afford to get tested for both HIV and hepatitis C -- he tested positive for the latter.
"If I didn't qualify for BadgerCare, I would have just said 'fuck it' and not gone into the clinic in the first place," he told HuffPost. "I would never have known I had hepatitis."
Although the BadgerCare family planning program doesn't cover Hartman's treatment, he was able to afford two different HIV tests, a liver panel and potentially life-saving hepatitis tests through the subsidized program.
But the nearly 7,000 other low-income Wisconsin men who use BadgerCare may soon be out of luck. Scott Walker, the state's Republican governor, has proposed eliminating men entirely from the program in his latest budget bill. That move could cost Wisconsin all of its federal family planning funds, policy experts warn.
Wisconsin's Joint Finance Committee is currently finalizing the language of the bill. In addition to cutting men from BadgerCare, it also includes provisions that increase the age restrictions for BadgerCare eligibility, require parental consent for all patients under 18 years old, reduce the eligibility limit down to 200 percent of the federal poverty line and cut more than $1 million dollars in state funds to Planned Parenthood.
The governor's office did not respond to repeated requests for comment, but Pro-Life Wisconsin -- an anti-abortion advocacy group that officially endorsed Walker -- told HuffPost it supports his move to cut men from the BadgerCare family planning program. The group believes that providing men with condoms, testing and sexual counseling doesn't really save the state any money.
"The assumption is that, if you get women on birth control, that would reduce BadgerCare-funded births and save the state money," said Matt Sande, legislative director for Pro-Life Wisconsin. "But how much are men contributing to those purported cost savings? Less than 7,000 men use the program, compared to 50,000 total patients. You're looking at a small percentage of the overall population, so it just seemed to a Republican legislator to be a gratuitous add-on that is not saving the state anything."
Abortion rights advocates in Wisconsin are convinced that Walker and the GOP lawmakers are just looking for underhanded, politically acceptable ways to change the BadgerCare program so significantly that the U.S. government is forced to cut all federal family planning funding to the state.
"Taking men out of the program not only serves to remove critical health care for men, but it puts us out of compliance with our agreement with the federal government and puts the entire BadgerCare program at risk," said Tanya Atkinson, the executive director of Planned Parenthood Wisconsin. "It's a politically palatable way of systematically dismantling Wisconsin's family planning program."
Wisconsin's Department of Health Services confirmed that it cannot remove men from Medicaid eligibility without applying for a waiver from the Centers for Medicare and Medicaid Services, which would then have to determine whether the state can continue to receive federal funding at all based on the new terms of its family planning program.
BadgerCare currently serves about 57,600 low-income Wisconsinites, according to Planned Parenthood, and the state's health department estimates that it prevented 11,064 unplanned pregnancies in 2008. Family planning advocates argue that, if patients did not have access to preventive care, Wisconsin would see an increase in unintended pregnancies, the spread of STDs and a rise in undetected and untreated cervical and breast cancer cases -- all of which would then cost the state millions of dollars in future medical costs.
But Pro-Life Wisconsin's Sande argues that BadgerCare services actually increase the rate of unintended pregnancies by encouraging teens to have sex.
"Medicaid is a state program providing free state-funded birth control and condoms to 15-, 16- and 17-year-olds, and that's a violation of parental rights," he said. "We oppose the BadgerCare program for that reason, and also because of the fact that government-funded birth control increases pregnancies and promotes promiscuity -- it has the opposite of its intended effect."
While the language of the budget bill has not been finalized, Planned Parenthood said it anticipates that all the pro-life, anti-family-planning provisions in the Wisconsin budget will pass in the State Assembly.
Hartman, who is waiting for his next free test to determine which strain of hepatitis C he has, said if the state government kicks him out of BadgerCare, he is going to start looking for a job in Sweden.
"I'm trying to leave the country because I can't afford to live here," he said. "It's like they don't care about the health of low-income men, or they don't care if we die. I don't know what they are thinking, but it feels like an attack."

Popular in the Community