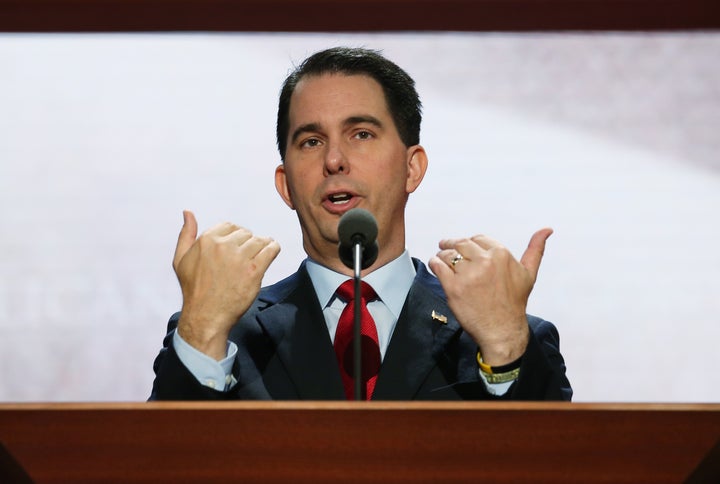 WASHINGTON -- Wisconsin poll workers are speaking out against Gov. Scott Walker's (R) proposal to eliminate same-day voting registration in the state, despite his argument that it would lighten the burden on these overworked officials on Election Day.
In a speech on Nov. 16, in the wake of President Barack Obama's win in Wisconsin, Walker called for the repeal of Wisconsin's same-day registration law.
"States across the country that have same-day registration have real problems because the vast majority of their states have poll workers who are wonderful volunteers, who work 13-hour days and who in most cases are retirees," he said. "It's difficult for them to handle the volume of people who come at the last minute. It'd be much better if registration was done in advance of election day. It'd be easier for our clerks to handle that. All that needs to be done."
But nearly a dozen poll workers who spoke with The Huffington Post all had the same message: Same-day registration is not a problem, and Walker should not eliminate it.
"This whole idea that this is somehow a burden on poll workers is just not true, and I can guarantee you it's not the perception of the vast majority of the people who work at the polls," said Ruth Irvings, 61, who served as a poll worker in Milwaukee this year with her 24-year-old son.
"I've been a poll worker, and I've worked the registration table [in the last three elections]," added Lanore Rusch, 75, a Wausau resident. "We have no problem whatsoever. We aren't overworked. ... For Walker to say that the people who are doing the registration can't keep up is just foolish. He should come down and watch once in awhile."
Kevin Rusch, Lanore's 53-year-old son who has worked at the polls in Wausau for the last year and a half, was more blunt in his assessment of Walker's claim: "That's utter bullshit. I don't know who he's talking to."
Both Walker and incoming Assembly Speaker Robin Vos (R-Rochester) support ending same-day registration, which has been in place in Wisconsin since 1976. As the Milwaukee Journal-Sentinel noted, the provision is "often credited with helping make Wisconsin's voting rate one of the highest in the country." The state had near record turnout in the 2012 presidential election, with more than 70 percent of eligible voters heading to the polls.
In addition to registering at their polling place, Wisconsinites can also register by mail or in-person at their city clerk's office. If the same-day registration law is repealed, a federal law will kick in requiring the state to allow people to register at motor vehicles or welfare offices. That option, according to Kevin Kennedy, the director of the state Government Accountability Board, would cost Wisconsin more money.
Poll workers said they weren't worried about the additional cost, but they feared that fewer people would have access to the ballot box if Walker's plan goes through. And many of them believe that his agenda is based more on political considerations than any concern for their workload.
"It seems pretty clear that between the proposed restrictions on same-day voting and the very hardcore redistricting that's gone on in Wisconsin in the last couple of years, that a political agenda is clearly at work," said Heather DeBois Bourenane, 40, a poll worker from Sun Prairie.
"All they're trying to do by getting rid of same-day registration is get rid of minority and lower-income and basically Democratic votes," said Heather Diehl Reames, 34, a poll worker from Madison. "It strikes me as almost a poll tax."
"I think the more people you talk to, the more you're going to keep hearing the same thing -- and that is that people who volunteered did so because they wanted to be a part of democracy and help their fellow citizens vote," added Jamie Brady, 35, a poll worker from Milwaukee. "Wisconsin was a leader in voter turnout ... and that is an amazing, beautiful thing."
Poll workers say that voters encounter all sorts of last-minute issues at the polls that require them to register for the first time or re-register, from women getting married and taking their husband's last names, to people moving and needing to change their addresses. If they are not permitted to fix these problems on Election Day, they simply might not get to vote vote.
Lanore Rusch said she had a truck driver come in to vote who had been on the road constantly and hadn't had a chance to register until Election Day. And since her polling place is in a high school, many students there just walked down the hall, registered and voted for the first time in this last election.
Judy Karofsky, 70, who has worked at the polls in Madison for six elections, said that if Walker wants to speed up the voting and registration process, there are steps the state could take to do that. Improvements could be made to the registration form, for example. She noted that voting was quicker before the state did away with a practice that allowed a neighbor or friend to vouch for a voter who didn't bring the required identification to the polls.
Poll workers also pointed to a voter ID law, which state Republicans passed but is now stalled in the courts, as something that would absolutely make their jobs harder.
"I haven't actually timed it, but I would expect that voting would take twice as long if you have to show voter ID," said Milwaukee poll worker Sandra Edhlund, 70.
Kevin Rusch said that if the law goes into effect, he's likely to stop working at the polls, because it raises questions about who is liable if a poll worker accepts a fake or expired ID. He's also worried that voters will be increasingly hostile that they have to stand in longer lines.
"It'll slow down the process," he said. "I'm not going to put up with the abuse."
The group that represents Wisconsin's municipal clerks -- who would have to process an increased number of voters if same-day registration is eliminated at the polls -- also opposes Walker's plan.
"It will make it more burdensome," Sun Prairie City Clerk Dianne Hermann-Brown, a former Wisconsin Municipal Clerks Association president who currently heads the group's election communication committee, told the Capital Times. "It would be a logistical nightmare."
A coalition of advocacy groups, including the progressive One Wisconsin Now and United Wisconsin, delivered nearly 15,000 petition signatures to the governor's office on Thursday from Wisconsinites who oppose changing same-day registration rules.
Walker's office did not return a request for comment. His spokesman Cullen Werwie has said that while Walker does not intend to push legislation eliminating same-day registration, he would sign it if it came to his desk.
Before You Go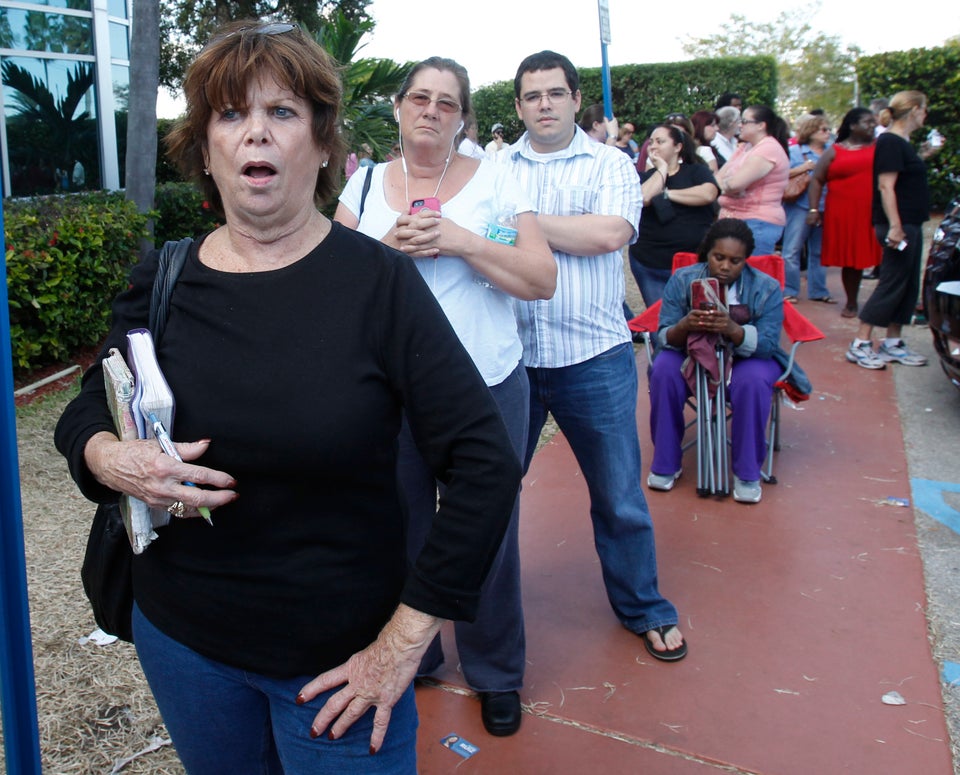 Long Voting Lines
Popular in the Community