TUCSON, Ariz. ― Attorney Greg Kuykendall presented a map of the Southern Arizona desert as the centerpiece of his opening argument on May 6, with Organ Pipe National Monument in the bottom right corner and a corner of the Barry Goldwater bombing range in the top left.
Running down the middle was the rugged spine of the Growler Mountains, with dozens of red dots skirting the range. The dots, he explained, showed where immigrants' bodies had been discovered in the desert wilderness. His client, Scott Daniel Warren, had found 18.
Warren, a 37-year-old academic geographer and former professor at Arizona State University, is a leading figure in the activist group No Más Muertes, or No More Deaths. Over the past six years, he has regularly driven into the desert to leave water, food and supplies for the hundreds of migrants who walk the Growler Mountain trail each year.
For this alleged crime, authorities charged Warren with trespassing and littering, both misdemeanors, in the summer of 2017. The following January, he was arrested and charged again ― this time for "harboring" two migrants, a felony.
With arguments for the harboring charges set to begin on Thursday, Warren has become a symbol of the Trump administration's assault on migrants and the people who help them. No Más Muertes frames this as a legal battle against a federal government that wants to shut down its work entirely; Warren's attorneys have attempted, unsuccessfully, to make the case about religious freedom.
Warren considers himself a geographer and humanitarian. Now, thanks to the actions of a handful of government agents and the full-throated prosecution of the U.S. Department of Justice, he's a potential felon.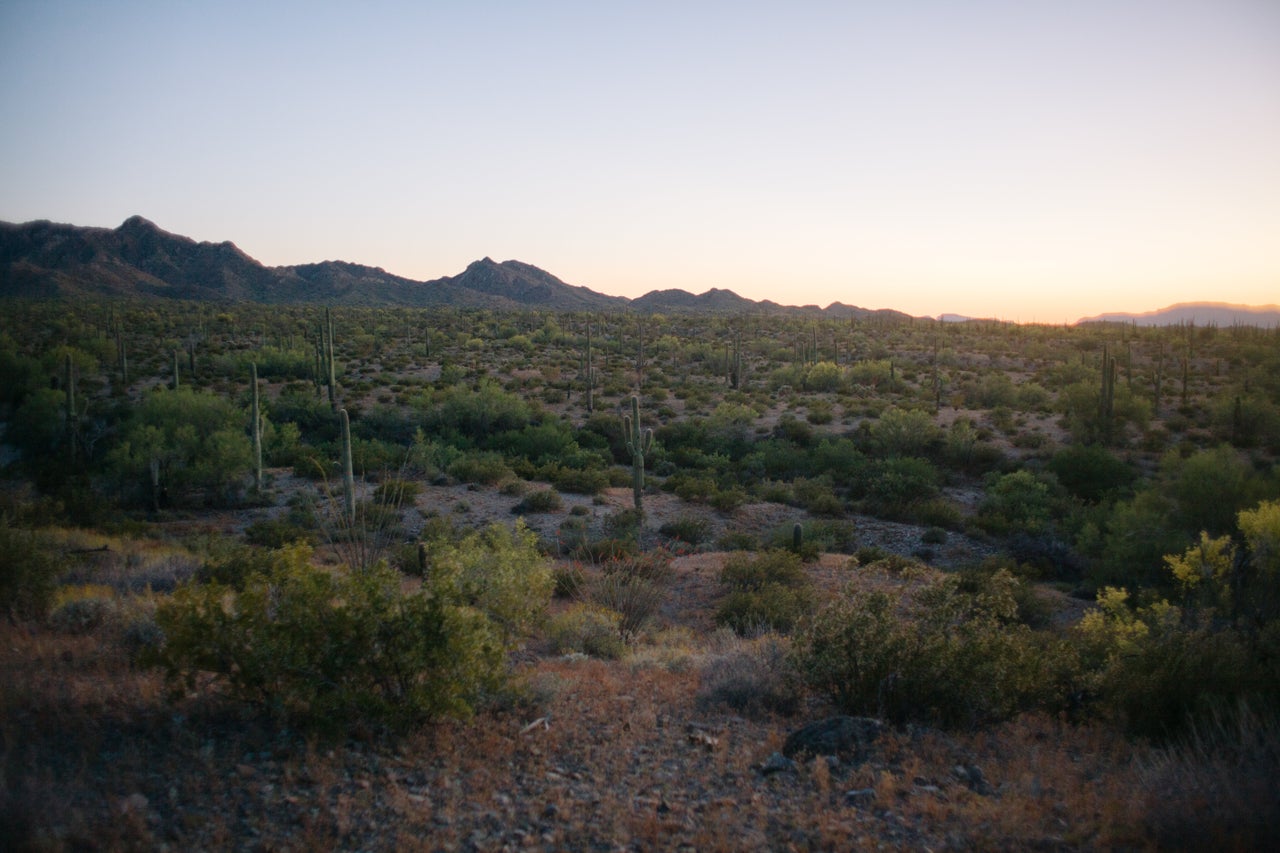 Warren's legal troubles began in June 2017. U.S. Fish and Wildlife Service field agent Joseluis Valenzuela was monitoring the comings and goings of hikers, adventurers and humanitarians alike in the vast deserts of the Cabeza Prieta Wilderness when he spotted Warren driving with a truckload of supplies.
Because Cabeza Prieta is protected wilderness, no one is allowed to drive a vehicle or operate machinery on the land without a federal permit. Warren didn't have one. Valenzuela escorted him out of the wilderness, and a few months later, Warren received citations for trespassing and littering.
The run-in put Warren on the Fish and Wildlife Service office's radar ― and soon, Border Patrol's radar as well. The manager of the Cabeza Prieta office of the Fish and Wildlife Service told colleagues not to issue a permit to Warren and four other No Más Muertes volunteers without asking him or his deputy first. In the weeks and months to come, members of Fish and Wildlife passed information to Border Patrol agent John Marquez about No Más Muertes members' activities in the area and the office's push to prosecute Warren.
In January 2018, a Fish and Wildlife officer worked with Marquez to identify Warren's car. The officer noted that Warren was often at the Barn, a staging facility for No Más Muertes and other humanitarian groups operating in the area.
On January 17, Marquez and fellow Border Patrol agent Brendan Burns watched Warren and the Barn from a stakeout point in the hills 500 yards northwest for two and a half hours. They squinted through a shared spotting scope in the hope, as Agent Marquez texted one of the Fish and Wildlife Service officers, of seeing two suspected undocumented immigrants emerge from the Barn.
Burns would later testify that the agents had not been surveilling No Más Muertes' Ajo facility to catch Warren, but rather to nab "two subjects that another subject described as Honduran nationals, unlawfully present in Ajo."
When two Latino men emerged from the building, followed by Warren, the agents thought they'd found their suspects because they had "ill-fitting clothing" and appeared "anxious and nervous," Marquez said in court last June. (Later, they learned that only one of the men they saw was Honduran; the other was Salvadoran).
The Border Patrol agents watched as Warren pointed to Childs Mountain and the surrounding hills north of town. Then they called in the cavalry. A half-dozen official vehicles from both the Border Patrol and Pima County Sheriff's Department were deployed for a "knock-and-talk" at the Barn. Burns and Marquez asked one of the men if he was in the country legally. When he said he was not, the agents cuffed him ― and Warren.
While it is not illegal to offer aid to undocumented migrants, it is illegal to offer advice or material support for further entry into the United States. Based on Burns and Marquez's testimony that Warren had pointed in a northward direction in the presence of two Latino men and that they had been staying at the No Más Muertes facility, Warren was charged with "harboring," a felony that carries a maximum 20-year jail sentence.
On Jan. 18, Assistant U.S. Attorney Anna Wright filed a formal complaint with the federal district alleging that Warren, "knowing or in reckless disregard that certain aliens ... had come to, entered, and remained in the United States in violation of law, did conceal, harbor or shield said aliens within the United States in any place, including any building or any means of transportation, in furtherance of such violation of law."
Warren had never run afoul of the law before.
"That was like the 'Oh shit!' moment of realizing, 'Oh man, the government has a lot of power,'" Warren said in an interview last month.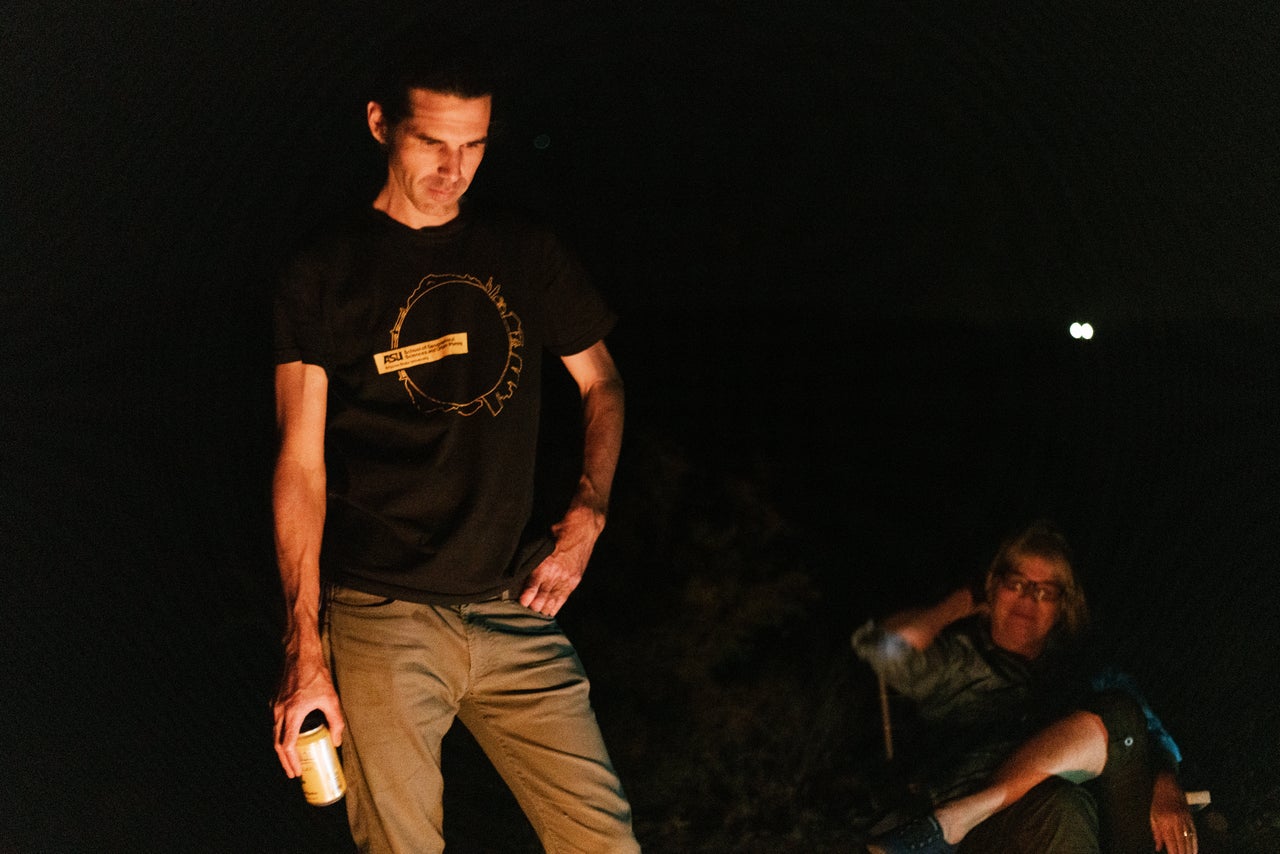 Warren is the son of a landscaper and a social worker. He learned to love the land through them both, particularly after his family moved from Northern California to Reno, Nevada, when he was in second grade. The family took regular backpacking and camping trips, and his plant-obsessed father, Mark, taught his son the names of the strange flora in the desert. Warren became a mountaineer, eventually hiking through the Sierra Nevada and other ranges.
Warren majored in geography at the University of Nevada, Reno, then attended the University of Montana for a master's degree in earth sciences before finally arriving at Arizona State University in Phoenix for his doctorate. It was while studying in Phoenix that Warren first traveled to Ajo, where he now lives.
He found the history of changing boundaries in Ajo fascinating, and wrote his dissertation about how the town's borders have changed through social, political and economic pressures. Ajo once sat on a massive copper deposit, but in 1911, a copper company bought the land and razed the town to dig out an open-pit mine. The current town, where Warren now lives in a block of flats fashioned from an old segregated schoolhouse, was built for the mining company's employees.
From his apartment, Warren has a scenic view of the mountain of rocks remaining after all their ore was picked clean. It's a symbol for Warren of how maps are malleable.
"People are continually breaking these spaces and remaking them, you know?" he said. "And this place is just full of that."
The desert itself also attracted Warren to Ajo. The town sits on the east side of the Growlers in the unforgiving landscape of the Sonoran Desert, land Warren believes is sacred ― almost haunted. "Anywhere you go, people will have died around you," he said.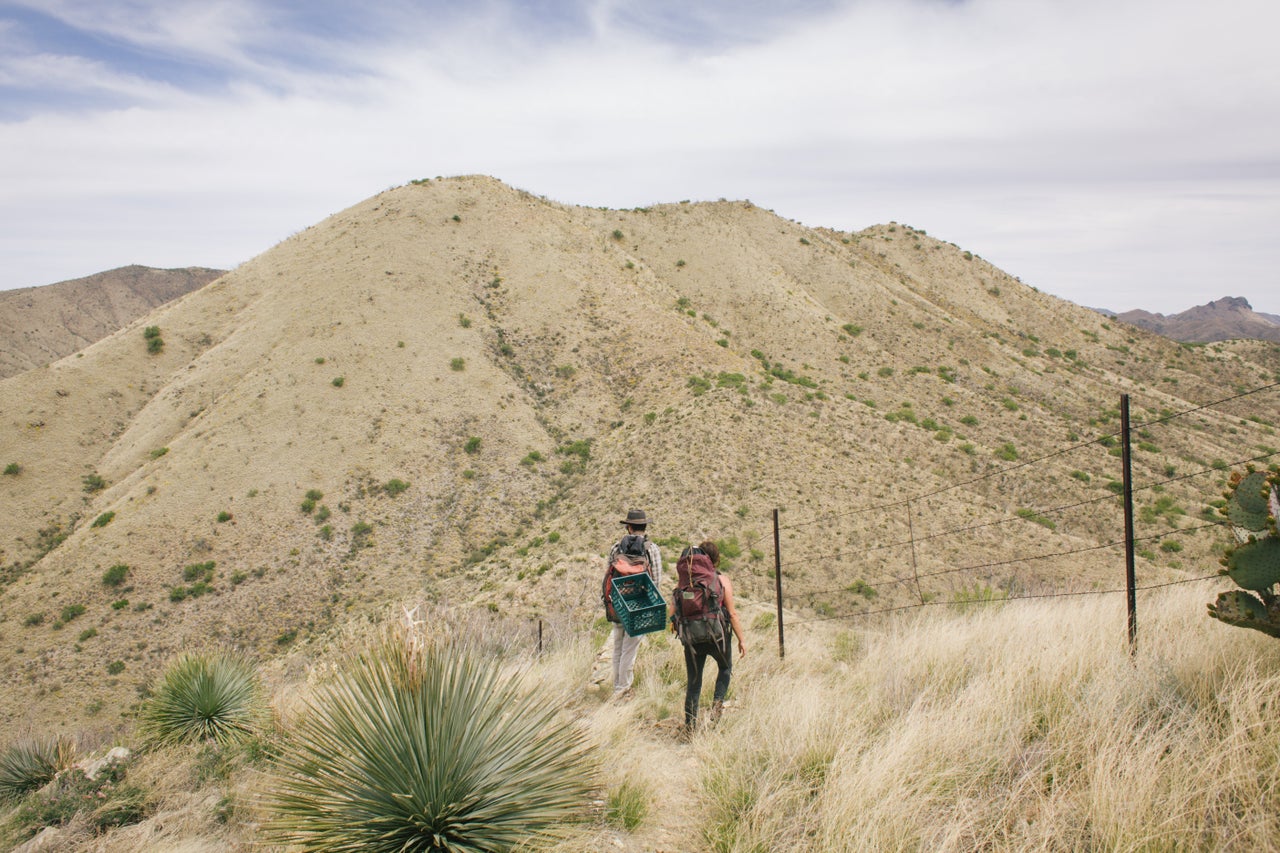 Deaths in the desert are frequent. More than 2,500 bodies have been found in the Southern Arizona desert since 2001, according to anthropologist Jason De Leon, a professor at the University of California, Los Angeles, and executive director of the Undocumented Migration Project.
During his first summer in town, Warren scoured each issue of the Ajo Copper News for reports of recovered migrant bodies in the desert. He says he hadn't fully appreciated "the level of violence" migrants experienced in the desert before living there. He began to keep an informal count, though the deaths had been so normalized that they rarely showed up anywhere besides the police blotter. Warren began to volunteer with a variety of aid groups going into the desert.
The more involved Warren got, the deeper he ventured into the land, the more he was confronted by death. He found bones during hikes and water drops. He volunteered for search-and-recovery missions in areas migrants were known to have disappeared. More experienced activists taught Warren how to organize a grid search, document what he found and effectively report the location of bodies to the Pima County Sheriff's Department. He became well-versed in locating, cataloging and photographing human remains.
"Most of the cases I've been on, most of the people I've been involved with the recoveries, have never been identified," he said. Of the 18 bodies he has helped recover, fewer than half have been identified.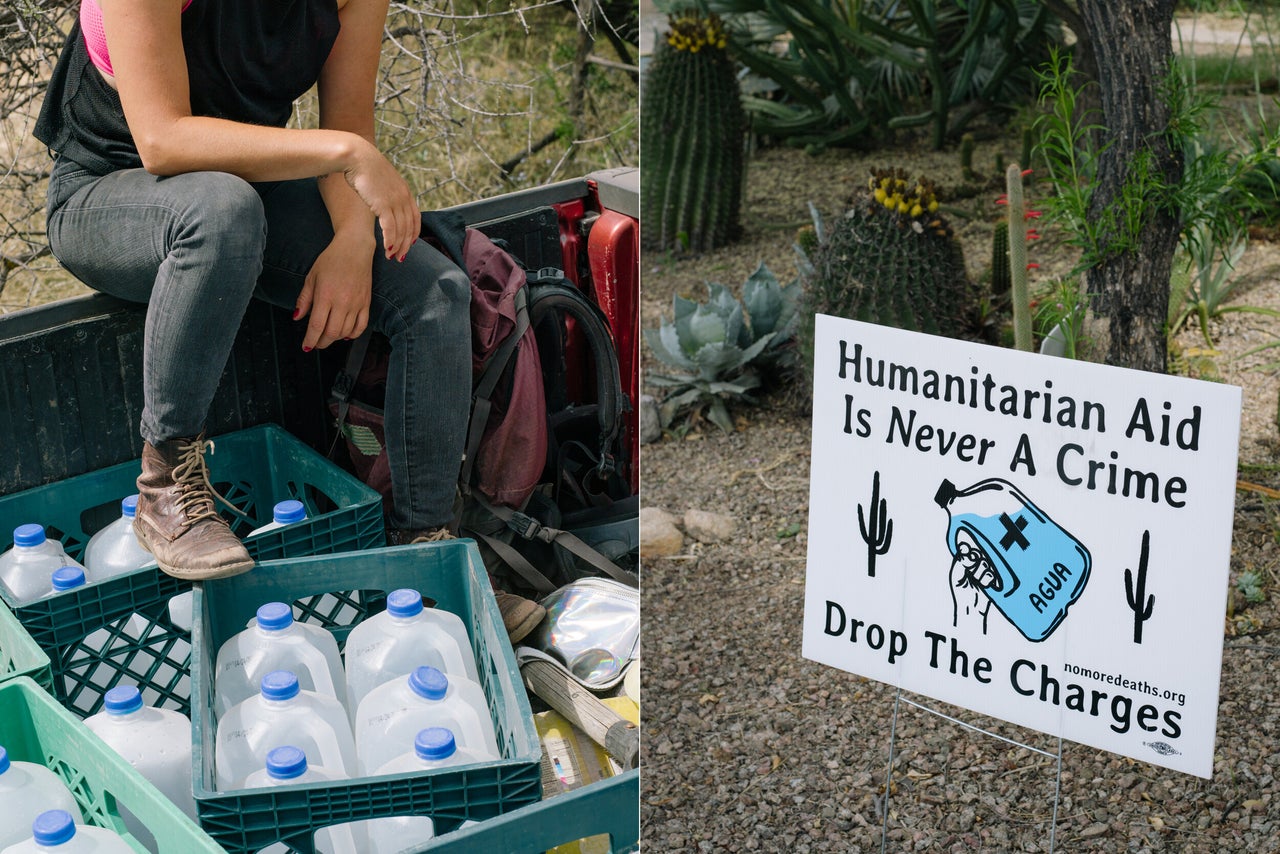 Warren's lawyers have tried to convince the court that his sense of geographic interconnectedness, his belief in a "haunted" landscape, and the value he places on human life are adequately "spiritual" to be protected under the aegis of the Religious Freedom Restoration Act (RFRA). So far, they have failed.
The problem is, to claim religious expression, Warren would also have to admit to the crimes of which he's been accused. Last time he had a RFRA hearing for the felony case ― an opportunity for a defendant to argue that the crime he is accused of was just an act of religious expression ― the judge shut it down. In the misdemeanor case, the court didn't even allow Warren a RFRA hearing before trial.
But Warren's attorneys kept bringing up his beliefs as a defense for his actions. They summoned him to the stand in his misdemeanor trial earlier this month to talk about his passion for the land, geography and "souls." Warren defined "sacredness" for the prosecutor; he talked with the judge about the "rituals" he did every time he came across remains in the desert.
Warren, however, talks less about religion than he does a sense of place ― the geography, the landscape and the world around him.
"I think of geography as a discipline being something where we both research and analyze places and spaces but also work to shape those places and spaces," he said. "It is a give and take between traditional research and being an active participant — making them more just, or whatever the case may be."
On Thursday, arguments will begin in Warren's felony trial. Facing possibly two decades of prison time, Warren is unfazed. He has spent the time between his misdemeanor and felony trials "off the grid" in the Kaibab National Forest in Northern Arizona. He took that time to read "Humanist Geography" by Yi-Fu Tuan and "Almanac of the Dead" by Leslie Marmon Silko ― and to write about his experiences.
Warren says he has no regrets.
"This is how I need to engage with this place," he said. "That's the responsible way to be involved in this."