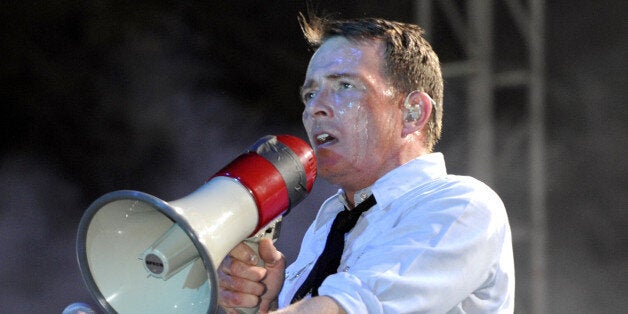 Good news, bro: Scott Weiland provided lead vocals for Art of Anarchy, a new band featuring Ron "Bumblefoot" Thal from Guns N' Roses and bassist John Moyer from Disturbed (twin brothers Jon Votta and Vince Votta make up the rest of the band). Here's what fans can expect from the group's music:
Art of Anarchy has emerged as a band willing to eradicate musical borders in pursuit of something brilliant. For these legendary members, it's all about songwriting and musicianship, which the band proudly displays on its self-titled debut album.
The group described Weiland's contributions as follows:
The band also sees Weiland returning to his hard rock roots with a harder-edged sound than any of his previous efforts.
I wrote and put my vocals down for these guys and had fun doing a couple of videos too, we had a lot of fun. When they find their front man to hit the road and play some dates, check them out.
Watch a preview of Art of Anarchy below.
This post has been updated to included Weiland's comments.
Popular in the Community