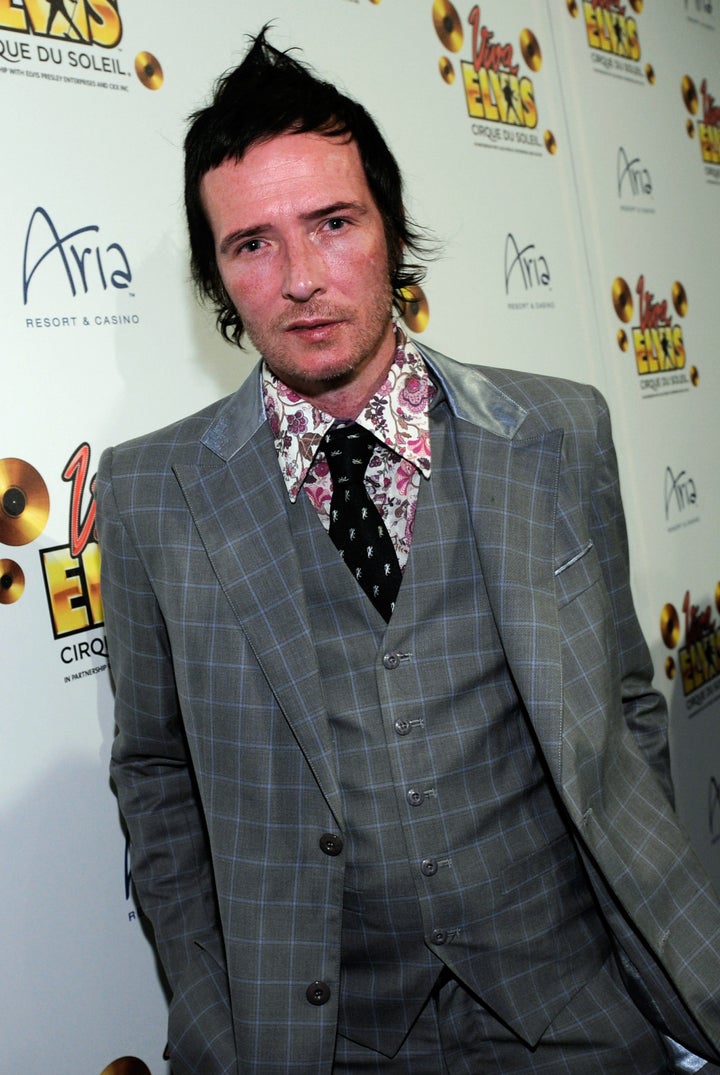 Scott Weiland has lived a public life filled with ups and down, struggling with addiction and alternate musical successes and failures, but as he reveals in his new memoir, difficulties began far before he became a rockstar.
In excerpts from "Not Dead & Not For Sale," published in Spin, the Stone Temple Pilots grunge rocker details his struggle with heroin, his artistic compromises and, most harrowingly, the time he was raped at just 12 years old.
While growing up in Ohio, Weiland remembers a "big muscular guy, a high school senior... [who] rode the bus with me every day to school... invited me to his house. The dude raped me. It was quick, not pleasant. I was too scared to tell anyone. 'Tell anyone,' he warned, 'and you'll never have another friend in this school. I'll ruin your **ckin' reputation.' Adds Weiland, "This is a memory I suppressed until only a few years ago when, in rehab, it came flooding back. Therapy will do that to you."
The singer also talks about his time with Velvet Revolver, whom he admits he joined not for its artistic integrity, but because the opportunity was too lucrative to pass up. His exit from the group, largely comprised of ex-Guns N' Roses members, was an example cold-hearted disloyalty in a time of need.
"I was running wild during the second Velvet Revolver tour [in 2007]... At the beginning of the tour, I was okay, but then a single line of coke in England did the trick. I snorted it. And soon the demons were back. Thus began another decline... I was out there again, going to dangerous places to buy substances. All this was done in secret; the guys in Velvet Revolver didn't know I was using. When I told the guys that we'd have to miss a couple of gigs because I needed treatment, their reaction shocked me. They told me I'd have to pay them for those cancellations -- in full. I reminded them that when they had relapsed and needed rehab, I had supported them completely. It made no difference to them.... It didn't matter that Velvet Revolver had sold some five or six million records. I was out."
Popular in the Community