Though loving family members constantly support his dying uncle, Sean O'Connor turned to complete strangers to help lift his relative's spirits.
"Hey Reddit - my 47 year old uncle, Scott Widak, has down syndrome and is terminally ill with liver disease," Sean O'Connor wrote on the social news website. "He is currently bedridden and living out his last days at home with my 85 year old grandmother. One of his favorite things to do is open mail…anyone feel like sending him a letter or card?"
"The mail that's arrived has all been extremely positive and thoughtful," O'Connor told Mashable. "My family and I are amazed at how so many strangers could come together for a random act of kindness."
"It's amazing what he's doing," Petite Konstantin, executive director nonprofit L.A. GOAL told the news source of Widak's art, "because somehow, somewhere, he figured out he was going to do this and he recognized his abilities."
Check out the photos below of Widak opening letters from Reddit users.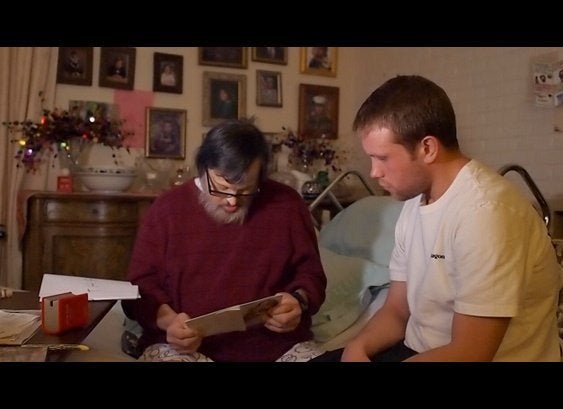 Reddit Users Send Hundreds Of Letters To Dying Man