A San Francisco lawmaker says he is open to introducing citywide legislation that could ban public nudity in response to an increase in the number of men who've taken to wearing cock rings in public.
District 8 Supervisor Scott Wiener, who represents the city's Castro district, told The Bay Area Reporter that he is "considering" a legislative proposal on public nudity. "People can have whatever view they want to have on public nudity in general. But to be walking around with a cock ring on or something similar is just not acceptable, responsible behavior," Wiener, who is openly gay, told the publication. "The whole purpose of a cock ring is to draw attention to that area."
At present, San Francisco allows public nudity so long as an individual is not visibly sexually aroused, Pink News notes. Cock rings could be deemed a violation of the law as they are designed to help men maintain an erect penis, Wiener and others note in the Reporter article.
"There is a difference between being naked and making a political statement and then wearing jewelry that brings attention to one's genital areas," San Francisco police Sergeant Chuck Limbert, who is also gay, is quoted as saying. "We have been getting a lot more pressure from the community to do some enforcement in regard to the public nudity and what is going on up there. ...Wearing a cock ring, when you are aroused or getting aroused, that to me has kind of moved over or stepped out of the realm of being a political statement."
Instinct magazine even refers to the Castro neighborhood, which is seen as the center of the city's lesbian, gay, bisexual and transgender (LGBT) population, as "Cock Ring Row."
In 2011, NBC reported that Wiener had introduced a bill requiring nudists to carry a towel to cover up public seating (for example, a seat on a bus) with a layer of protection such as a towel before sitting down, as well as prohibiting nudity in restaurants.
"San Francisco is a liberal and tolerant city, and we pride ourselves on that fact," Wiener said in a statement cited by HuffPost San Francisco. "Yet, while we have a variety of views about public nudity, we can all agree that when you sit down naked, you should cover the seat, and that you should cover up when you go into a food establishment."
Also on The Huffington Post: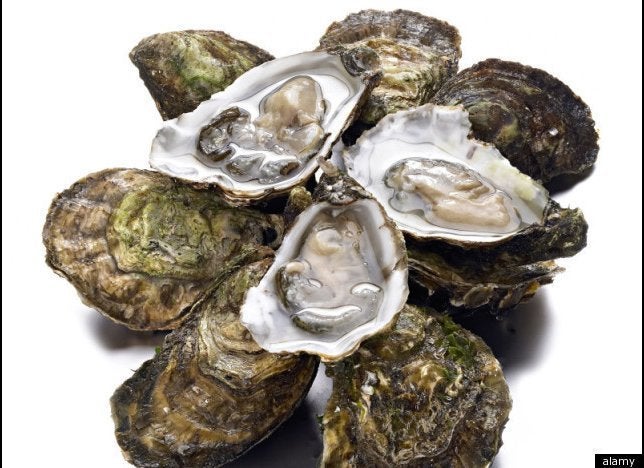 Sex Study From George Mason University 2011
Popular in the Community