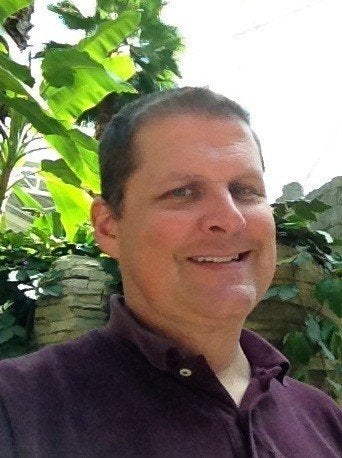 Scott Zane, 42, was desperate the day he contacted Hope for Car Owners. It was the summer of 2010, and the Orlando, Fla.-based IT specialist had recently lost his job.
Zane had a $1,600 monthly mortgage payment and a $600 monthly car payment. Even though he had secured a new job in law enforcement, he had taken a huge pay cut. Just months earlier he had been making $80,000 a year but was now pulling in just $48,000. Something had to give. He had resigned himself to losing his condominium but was determined to keep his 2007 Dodge Durango.
"I'd tried to talk to my [auto] lender and say, 'Hey, I don't want to lose my vehicle,'" Zane told The Huffington Post. "'I love my vehicle. I purchased a lifetime warranty on it. Help me.' But they didn't want to work with me. So Hope for Car Owners was a last ditch effort."
While looking online for help with his car loan, Zane had discovered Hope for Car Owners. For an up-front fee of $399, Hope for Car Owners promised to renegotiate Zane's car loan so his monthly payments would be lower. The thought crossed his mind that it could be a scam, that he might pay the fee and never get the help, but as he read the customer testimonials on the company's website, he began to feel more confident. He called the toll-free number and spoke with a company representative.
For weeks Zane did not hear anything from Hope for Car Owners. He did receive a letter from his lender stating that he had been approved for a 60-day deferment. Although Zane called and emailed Hope for Car Owners for a status update and guidance about how to proceed after the deferment period ended, no one replied. Unsure what to do, Zane resumed making his payments after the 60 days passed and continued to try to contact the company.
He eventually reached a Hope for Car Owners representative who informed him that the company had delivered its promised services in securing the deferment and therefore had closed his account.
"I was like, 'Really?' Most lenders will give you a deferment if you ask," Zane said. "I could have done that myself. Why would I pay $399 for something I could have done on my own?"
Arguing that he had hired the company to secure him a loan modification, Zane asked for a refund. Although the company advertised on its website that it grants refunds to dissatisfied customers, it refused to do so.
One car owner filed a complaint against the company with the FTC alleging that she paid $400 to the company to have it renegotiate her loan. Since Hope for Car Owners advised her to stop making payments on her vehicle, she did not send her next payment; her lender informed her that her car was going to be repossessed.
The Better Business Bureau has received 30 complaints about Hope for Car Owners and rated it an F on a scale of A+ to F because the "complaints contain a pattern of serious allegations that after paying fees the company failed to negotiate auto loans." One Hope for Car Owners customer reported to the bureau that not only did the company fail to secure her a loan modification but that she had to pay her lender the difference between the loan balance and the auction sale price when her car was then sold at an auction.
Hope for Car Owners could not be reached for comment and the company website hope4carowners.com no longer seems to be in operation.
For his part, Zane filed for bankruptcy last summer, at which point he surrendered his Durango. "It absolutely broke my heart because I'd never liked a vehicle as much as this vehicle, and I only owed $17,000 by that point," he said.
Upon learning that the FTC is bringing charges against Hope for Car Owners, Zane said he was pleased that justice might be served.
"I strongly believe in karma," Zane said. "It took a while but karma apparently did catch them sooner or later, and karma's a bitch when it comes back around."