The campaign pushing for Scottish independence has gathered considerable momentum in recent weeks, with the result of Thursday's referendum likely to be close. Should Scottish voters choose to leave the United Kingdom, the decision will have far-reaching consequences for the people of Scotland, England, Northern Ireland and Wales. Even if Scotland remains part of the U.K., the small island off Europe's coast will be inexorably changed forever.
Here's what to expect after the result comes in.
There will likely be another 18 months of debate.
If the Scots vote in favor of independence, untangling more than three centuries of a political and economic union will not be easy, especially given the rancorous nature of the campaign. One of the most contentious issues to be addressed in the 18 months between Scotland voting for independence and becoming autonomous would be the country's currency.
In response, Salmond has threatened to renege on the offer that Scotland would take on a share of the U.K.'s national debt if it votes "yes" on independence. If Westminster still rejects a currency union, Scotland would have to use the pound unofficially (similar to the way Ecuador and El Salvador use the dollar) and eventually move toward the euro. However, as Paul Krugman points out in The New York Times, "the risks are huge."
"Everything that has happened in Europe since 2009 or so has demonstrated that sharing a currency without sharing a government is very dangerous," he writes.
The National Institute for Economic and Social Research warned this week that Scotland could fail "within a year" if it uses the pound informally and refuses to take on a share of the national debt.
The vote could galvanize independence movements around the globe.
The Scottish independence debate has captured the world's attention, with many governments concerned that a "yes" vote could inspire independence movements closer to home.
As the BBC notes, a recent editorial in the Hungarian economic news site Portfolio warned that "Europe will in all likelihood be infected by Scottish independence ... Catalonia, the Basque Country, Flanders and even Venice are keeping a close eye on developments, which may once and for all justify their own aspirations of autonomy."
Further afield, separatist movements from Quebec to Okinawa could be influenced by a Scottish vote for independence.
The United Kingdom may need a new prime minister.
Even if Cameron survives until the next election in 2015, he will likely be punished at the polls for the breakup. Either way, the prime minister's political career could be riding on the outcome of Thursday's vote.
Even a "no" vote could spark huge political change.
After realizing that public sentiment in Scotland was shifting toward a "yes" vote on independence, the government in Westminster quickly backed a series of measures that would give Scotland more control over finance, welfare and taxation -- almost all matters apart from defense and foreign affairs.
Related
Before You Go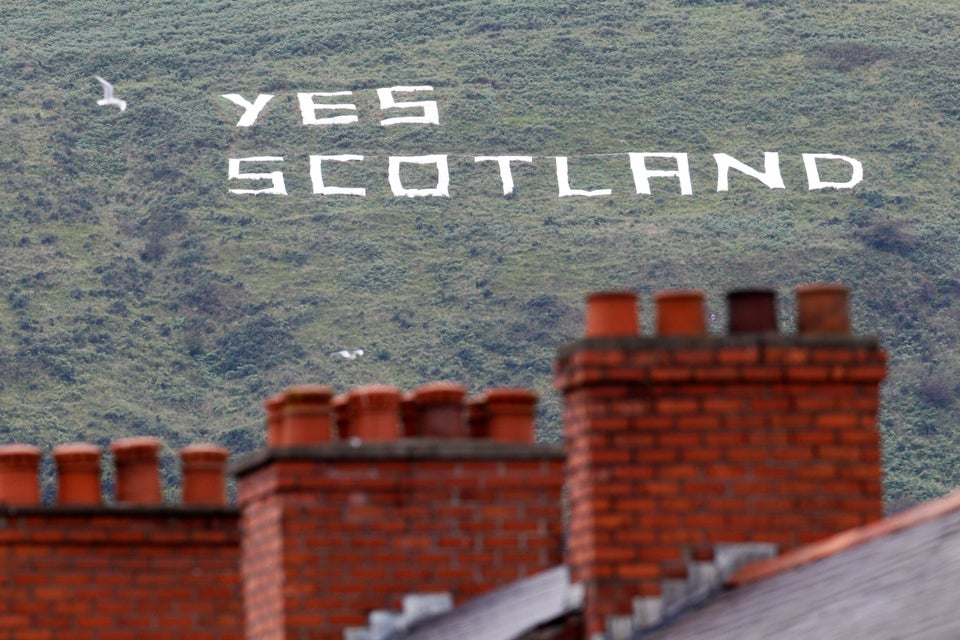 Scottish Independence Referendum
Popular in the Community