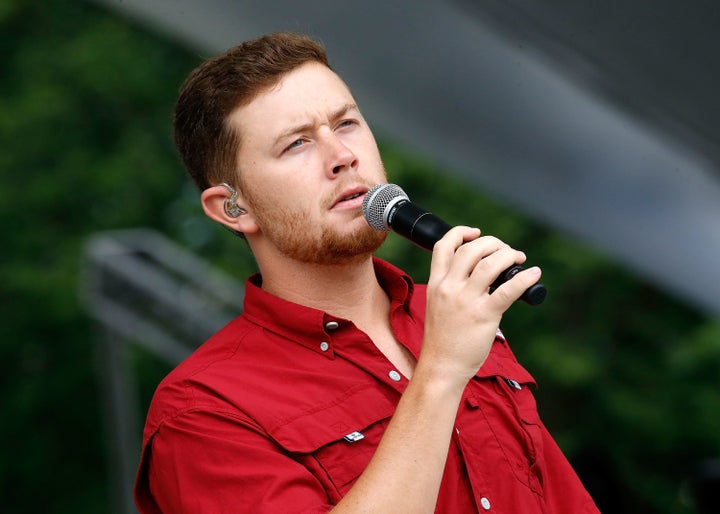 "American Idol" winner Scott McCreery has been cited after carrying a loaded handgun through the Raleigh-Durham International Airport in North Carolina last week.
The country singer was reportedly stopped at a security checkpoint when a Transportation Security Administration employee discovered a 9-millimeter handgun, as well as two boxes of ammo containing 63 bullets in his possession, according to an incident report.
McCreery told authorities that he forgot the weapon was in his backpack after spending time at a firing range days earlier. Although he has a valid concealed carry permit, he was still cited for a misdemeanor violation for attempting to board a plane with a firearm.
"I have been a concealed carry permit holder for awhile now after being robbed at gunpoint in 2014, and I take gun safety very seriously," McCreery told HuffPost in a statement. "While in-between tour dates last week, I went to go target shooting with a friend a few days before an early flight out of my hometown Raleigh-Durham airport."
In 2014, McCreery and his friends were robbed by three armed men in their apartment in North Carolina. One of the suspects later turned himself in and pleaded guilty to the crime, but the singer revealed he's been on a "higher level of alert" ever since.
"Unfortunately, I did not realize that I left my pistol in my backpack until the TSA found it during the security X-ray screening and rightly confiscated it," he added. "I had my concealed carry permit on me so once they had checked everything out, they then released me to catch the next available flight. Great to know our airport security force is on the job. I have learned a lesson that I won't forget."
HuffPost has reached out to McCreery's representatives and will update this post accordingly.