Scotty McCreery stood backstage at Build Series in New York awaiting our live sit-down interview when he hopped on the phone with his fiancée, Gabi Dugal.
"I was in the dressing room today giving her my thoughts on the invitations, so I think we finally have those ready to go," he said.
Those "invitations" are meant for the couple's summer wedding. The pair met in kindergarten, started dating when they were high school seniors and got engaged last fall. But it's clear sparks flew very early on. McCreery says that while in kindergarten, Gabi wrote the words "Mrs. Gabi McCreery" in her diary with hearts around it.
McCreery said his fiancée is definitely doing more heavy lifting in terms of wedding planning.
"I just don't have as much to offer on colors or floral designs ― different things like that. But I can taste test," he told HuffPost at the Build Series, which is owned by HuffPost's parent company, Oath. "Catering is my specialty. I will help her with that."
"I'm going to have a big say in the playlist," McCreery said. "We're going to have a DJ, not a band. And she will, too. But we love the throwback jams to dance to."
It's no surprise that the Season 10 winner of "American Idol" wants to be involved in the music for their big day. In fact, a lot of his own music is inspired by his soon-to-be-wife. His new album, "Seasons Change," even features a song about his proposal.
McCreery wrote the track called "This Is It" roughly two weeks before he popped the question near Grandfather Mountain in North Carolina ― in their "spot." It's an area they stumbled upon a few years ago while getting lost looking for a waterfall. They found themselves on some beautiful cliffs instead; and now every time they go hiking there, they make sure to visit those cliffs. 
"I had everything planned out. I knew where I was going to ask her and how I was going to ask her … I think that's how it tipped her off because I don't plan anything ever … Luckily she said yes, so we put ['This Is It'] on the record."
The album has been a long time coming for McCreery, who won "Idol" in 2011 at 17 years old and released his self-titled debut that same year. Two more albums followed in 2012 and 2013 ― and then nothing for five years. During that time, plenty of issues started to creep up.
"We had just come off a platinum and a gold single … There were decisions made — the powers that be — about what direction they wanted the music to go to and the next single, which was definitely a pivot from what I traditionally like to lean with my music. Lo and behold, that song didn't work out and a few months later we get dropped [from my label]," McCreery said. "Life comes at you fast. But hey, for 24 hours I was at a down point and you just pick yourself up and move on. That's all you can do in life. So a year later, we finally got done with all the legal stuff that goes along with all that. That was a long year."
"That'll put life in perspective," he said. "I've been sued. Like who the heck gets sued when you're like 20 — but me! It's been a crazy crazy few years. But a lot to learn from. I feel like I'm a better man today because of the experiences I've had."
It all helped inspire songs on the new album, including the title track.
"Seasons Change" was the the first song I wrote back in '16 or '17 right after we had just gotten released from our last label," McCreery said. "Before that I was in such a down spot and so low. And it wasn't a happy spot. And I was like, 'You know what? You've got a great life. You get to travel the world singing country music and you get to write songs for a living. So pick yourself up and go make something out of it. And just have fun.'"
McCreery certainly picked himself up. "Seasons Change," which came out Friday, features his first No. 1 hit country hit, "Five More Minutes."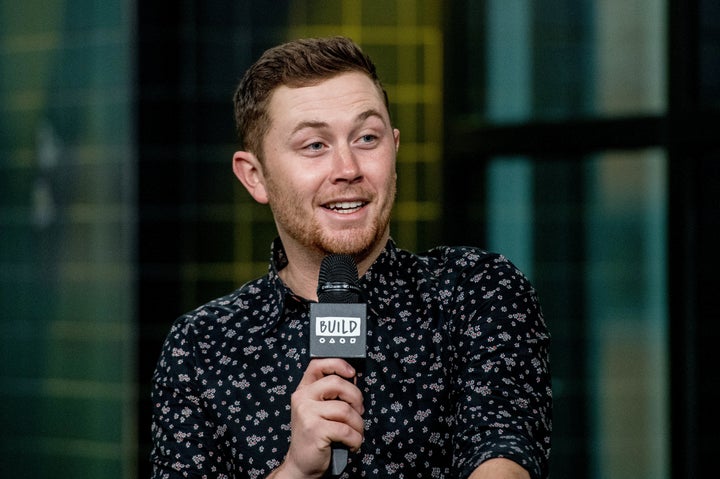 And soon, he'll return to his "Idol" roots. McCreery will appear on an upcoming episode of ABC's "American Idol" reboot. 
"I've already flown out to L.A. and filmed a little mentoring bit with one of the contestants. That was fun," he said. "I enjoy doing that because I feel like I learned a lot in my team and know some stuff that as a contestant on 'Idol' no one can really prepare you for … I try to offer my tricks of the trade."
Now 24 years old, McCreery is ready to offer advice on what he's learned about music and the business over the years. 
His main piece of advice? 
"You just gotta stay true to yourself because there's a lot of opinions from all different directions," he said, adding, "Listen to everybody's advice but at the end of the day make your own decisions and follow your heart."
"Seasons Change" is out now.
Watch the full Build Series interview below.
REAL LIFE. REAL NEWS. REAL VOICES.
Help us tell more of the stories that matter from voices that too often remain unheard.