Scotty McCreery, winner of season 10 of American Idol, stopped by AOL BUILD to discuss his memoir titled "Go Big Or Go Home". It's been 5 years since his win on Idol and a lot has changed in his life. After his win, he has made three successful studio albums, one being a Christmas album. His debut album Clear As Day has reached platinum status by the RIAA. He has since won numerous awards including the ACM award for 'Best New Artist' in 2011, and an ACA award for 'Breakthrough Artist of the Year' in 2013. He's also earned platinum selling singles such as "I Love You This Big" and "The Trouble With Girls".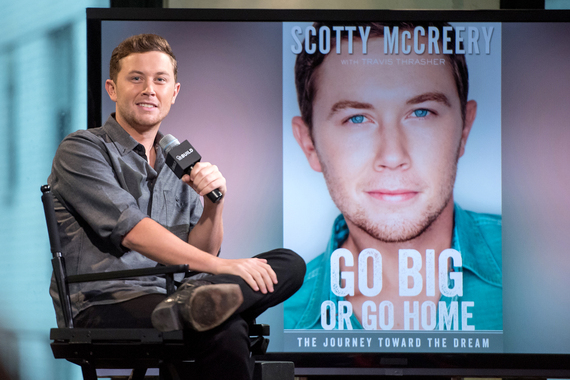 Scotty still shows admiration for his fellow Idol judge, Jennifer Lopez. When asked what was his fondest memory of American Idol, he said with a laugh "Five months with Jennifer Lopez, does that count?" He then added as his actual response, "It was cool getting to work with Jennifer and Steven Tyler; they really took an interest in investing in us. Getting to work with legends like that is pretty incredible."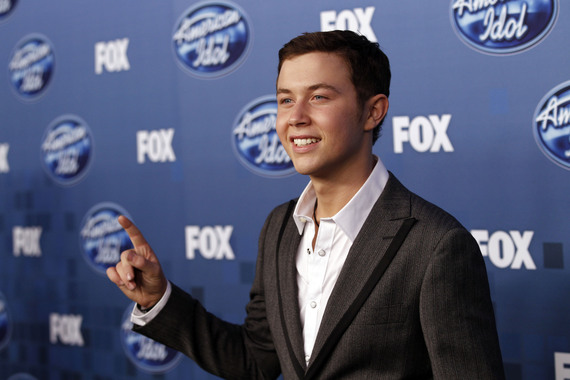 The audition process was quite the hill to climb for Scotty. It wasn't all quick and easy for him. He told the audience that he auditioned in Milwaukee, Wisconsin instead of the one closest to where he lived in Nashville, Tennessee because of a beach trip with his friends he couldn't miss. Once at the audition city, he explained how he wanted to sing a Josh Turner song but the producers felt it was best for him to sing and learn a pop song [Lady Gaga's "Bad Romance"] instead. It was a challenge for him since that wasn't in his realm of comfort at first but he eventually got through that preliminary round on Idol. He said that he would do whatever it took to get the opportunity to meet his crush Jennifer Lopez, and he did!
A lot of hard work and determination went into his performances on Idol, faith included too. Faith, as McCreery said during his interview, is what he based his decisions on in life. He grew up in and around the church in his hometown. He said it "keeps him grounded" and it allows him to stay calm, cool, and collected, and "have that foundation" for him especially now that he's working in the music industry. Being in the music industry, as he affirmed to us in regards to faith, is a "Dog eat dog world out there. I've had a lot of great success and a lot of lows. I've been robbed. I've been sued. I've run through it all, so it helps you a lot! It gives you a rock to lean on and helps get you through it."
Fast forward to today where McCreery refers his new book "Go Big or Go Home" as his "travel log". He calls it that because he's just 22 years old and he has a whole lot of life left to write an official autobiography. He got to reflect on many topics in his life, starting from the time he was born, to when he hummed a song to his doctor when he was 1, to his Idol experience where he got mentored by numerous artists such as Beyoncé, to the time he got robbed at gun point, to now where he's a full-fledged artist touring all around the country with artists like Brad Paisley and Rascal Flatts.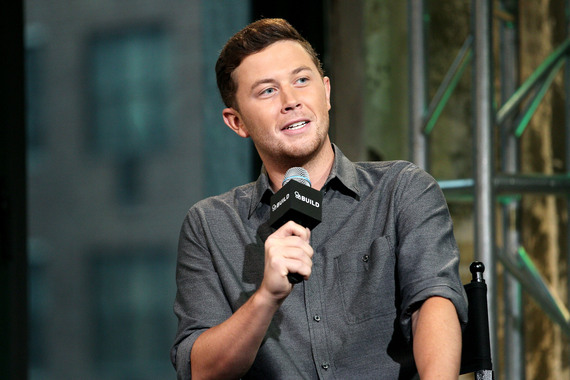 I commend him for staying true to himself, his faith, and for the fact that he didn't sell out to the mainstream expectations of a pop star. He went on after his win on Idol back to his high school to be with his friends again and after that a few years at college too! He got to lead a semi-normal life again with his friends back home by his own personal choice. He added that down the line when he's like 50 years old and looking back when he was 18-22 years old, he would be grateful of those times because he "wanted those memories, and you can't get them back!" That humble demeanor is what I appreciate in an artist like McCreery and I look forward to hearing new music from him soon.
If you like to re-watch Scotty's interview, you can do so here. Visit his official site for details on his book tour and much more. To listen to Scotty's songs, click here and if you like to stream his albums, click here.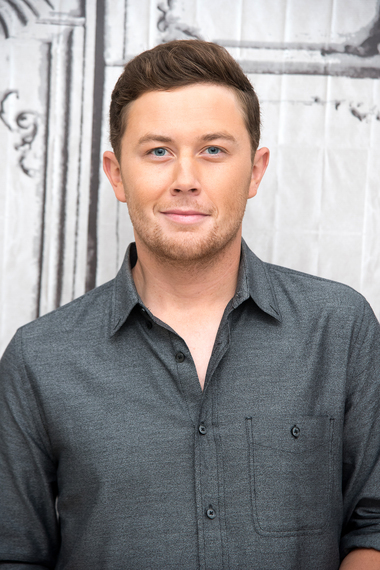 Get your copy of Scotty McCreery's book, "Go Big Or Go Home" which is available online and in your local bookstores.
Calling all HuffPost superfans!
Sign up for membership to become a founding member and help shape HuffPost's next chapter