A GLIMPSE INTO SCOTTY McCREERY'S CHRISTMAS
Back on November 13th, Christmas With Scotty McCreery was the subject of an interview with the young American Idol winner and country music star. As we're getting closer to the holidays, Scotty offered this glimpse into his Christmasness with this exclusive EPK...
Scotty McCreery's Top Ten Christmas Recordings
"The First Noel" - Josh Turner
"Mary Did you Know" - Kenny Rogers
"Christmas Cookies" - George Strait
"Blue Christmas" - Elvis Presley
"Holly Jolly Christmas" - Burke Ives
"Christmas in Dixie" - Alabama
"Christmas Eve/Sarajevo" - Trans-Siberian Orchestra
"All I Want For Christmas Is You"- Mariah Carey
"The Christmas Song" - Nat King Cole
"Christmas Time Is Here" - Vince Guaraldi
"Santa Claus Is Back In Town" - Elvis Presley
A Conversation With Danny O'Keefe
Mike Ragogna: Danny O'Keefe, random question...you like Spotify?
Danny O'Keefe: Spotify is one of those things, it's like an itch you have to scratch but sometimes you wish the itch wasn't there.
MR: [laughs] Your "Good Time Charlie's Got the Blues" was not just a big hit for Danny O'Keefe and not just a big hit from the seventies, but it was recorded by Elvis and it's one of the most memorable classics of pop music. What's the background on that song?
DO: Well, there are a lot of complex moments and people who inhabit that song, certainly in its creation. It's one of the first songs that I wrote, probably within the first dozen songs I wrote, and it happened at the dawning of my own creation as a songwriter but also at a very low watermark in my life. We were very poor and just kind of barely eking out a living and that song just seemed to flow through me. It was written in probably less than forty-five minutes. I think it had an extra verse that got lost along the way and the next few days when I played it for the man that was my publisher, I could see the lights go on in his eyes. It took us another four years to get it to where it actually was a recorded song, but it has friends, it has situations, people in bands that were here in Seattle who were friends of mine who were leaving for L.A. and it just seemed like time for me to go too.
In the original single version, it says, "Everybody's gone away, said they're moving to L.A.," and then in the album version--because a very good friend of mine who had been instrumental figuratively and literally in my getting the contract with Atlantic that I had died--that line got changed to "Everybody's gone away, I believe this time they're going to stay." There is that connection. A lot of people wondered why I made that change. A good friend died that had been instrumental in my career.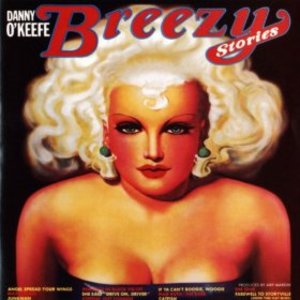 MR: Even before I discovered your music, I knew of you from your albums in those teaser sleeves that Atlantic used to put inside all of the LPs. That's what got me into buying your albums, and I remember clearly the two little pictures of the Breezy Stories album and the O'Keefe album.
DO: Yeah, the first one's Danny O'Keefe, the second one's O'Keefe. I couldn't seem to get a creative urge working for the album covers.
MR: But those were great album covers, especially Breezy Stories.
DO: You know, that's actually a Breezy Stories cover from April 1938.
MR: Beautiful, didn't know that. That album was loaded with awesome songwriting and production. Plus Breezy Stories featured the jazzy "Farewell To Storyville," and a few more swing-oriented songs. What are your musical influences?
DO: Oh, there are probably too many to accurately list in any kind of reasonable order. But certainly, country blues players like Mississippi John Hurt, Reverend Gary Davis--that Piedmont style. Miles Davis, without question, although you wouldn't necessarily hear Miles Davis in my music. But the tonalities and the feel that Miles brought and a lot of the other players from that period are still people that I listen to on a regular basis just for the feel if not for an understanding of the music. My father collected early jazz recordings from the last century, from the early 1900s and twenties and thirties, [which is] often referred to as Dixieland, but it's really New Orleans and Chicago style. So that was a huge influence. When I was very young, my parents bought me a record player, and an album of Burl Ives songs, so I had that kind of stuff as I grew up along with the radio and then my own records.
MR: The Miles Davis feel? I can tell you where I hear that immediately, I hear that in things like "Portrait in Black Velvet," "She Said, 'Drive on, Driver,'" and similar tracks. I'm feeling the progressive jazz and moody vibe that was going on in some of Miles' best records in that album.
DO: That's high praise. I wish I could've met him. I did sort of meet him once but I was so shy about it that I couldn't really do anything other than say, "Hey, man."
MR: So you're known for your own recordings but you're also known for others covering your material, for example, Jackson Browne's cover of "The Road" on his Running On Empty album. What's the story on how Jackson discovered it?
DO: Jackson, at that time, was in the process of making an album that he was calling The Road & The Sky, and he had a song for the sky, and he evidently liked "The Road." He knew it, and I taught him the different chords and how to play it and somewhere in that process, the whole idea was that it was going to be a live recording of life on the road and that they would record it in the hotel rooms and on the bus and live performances, which is actually what Running On Empty came to be. I, of course, thought it was going to be like audio verite, and, in a sense, it was, but you can't necessarily hear the distinctions because Greg Ladanyi recorded it so well. Somewhere in that process, he wrote "Running on Empty," and that became the obvious choice of what to call it. I was thrilled that he got it still. I love hearing him and David Lindley play it whenever they do, and I'm going to recut it again largely because I think I bring something different to it now vocally with my guitar, just another kind of feel after all these years of having written it, and I'm going to do that with some of my other songs as well because I think, at this stage, there are a lot of people that have probably heard some of my songs but don't know who I am. I'd like to be able to connect with them in some way.
MR: I remember John Denver's single of your song "Along For The Ride." You had a video for it, and in my opinion, that should've been one of Denver's big hits.
DO: He got in a funny situation. I don't think that country, at that time, embraced him as a country player, and he didn't really have another place to go and they were trying to re-imagine him and it didn't work. It probably would've served him better, if he wanted to go where country was going, just to go to Nashville with one of the star producers at that point and have cut a great record and gone there.
MR: What is the story of your getting signed to Atlantic?
DO: I had gone down to Los Angeles, I actually went down a couple of times, but the second time, I went down with friends who had been in The Daily Flash, because it wasn't really a working band at that point. They had been a big band in Seattle and they were managed by a firm called Greene and Stone. The bass player of The Daily Flash and I would go in the late afternoons and would hang out with Charlie Greene who was also the manager of Buffalo Springfield and Iron Butterfly and Sonny and Cher, just a whole list of people, many of whom had been signed to Atlantic, so he had very good relationship with Ahmet Ertigün. For people who don't know who Ahmet was, he was one of the great record executives, and passionate about music and listened to all kinds of music. He signed The Stones, he signed Led Zeppelin, he signed Ray Charles, Laverne Baker, whole bunches of people that are icons of the music business. He was a very soulful cat. So we're just hanging out in Charlie's office and he gets a call from Ahmet, just kind of schmoozing, and, at some point, he points at me and says, "Get your guitar out," and he says, "Ahmet, Ahmet, I want you to hear this kid." So I play "Good Time Charlie..." and another song called "Steel Guitar" into the phone to whom I'm assuming is Ahmet Ertegün, and Charlie takes the phone back and makes a meeting with him the next day. Ahmet comes with a few other people and we're sort of posing as a band, we call ourselves "Gypsy," and we have good players, but we didn't have any equipment or any way to audition; we'd never actually played as a band, so we're sort of sitting there and I play the songs again and there's a horn player who plays the flute line and somebody sings a harmony and Ahmet sort of believes that we're a band. So he agrees to sign us or give us an advance, and then the band proceeds the next few weeks to fall apart and I come back home to Seattle.
After a couple of weeks or so, I call Ahmet up and I say, "I'm the guy who played those songs to you into the phone, blah blah," and he says, "Send me a demo." So I have this Webcor--I don't know if anybody in the world remembers what a Webcor recorder is, but it was a mono recorder--and I record half a dozen songs into it, send it to him, and I don't hear from him in a while so I call him back and he takes the call. That was one of the great things about Ahmet, he didn't push you off to somebody else. If he make the arrangements with you, he took the call. He said, "I didn't hear much on that tape," and I said, "You heard two songs. You heard the two songs I played for you on the phone." He said to somebody, "What were those two songs I liked?" and they said, "Blah blah, blah blah," and he said, "Okay, what do you want to do?" I said, "What are you talking about, I want to make a record," and so he said, "Okay, I'll get back to you and we'll make the plans." That was in July or so of 1970, and in August, we went to Mussel Shoals, Alabama, with one of the greatest recording session groups of all time and started cutting tracks.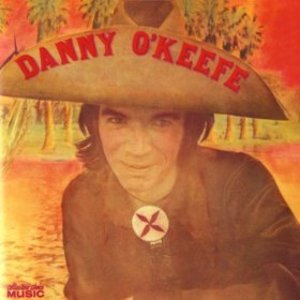 MR: That album, of course, featured "Covered Wagon" and "Steel Guitar."
MR: And it also has the first version of "Good Time Charlie..." but it was re-recorded for your next LP, O'Keefe.
DO: Well, part of the problem was while Ahmet was a great music executive and a passionate music fan and had great intuition and understanding of feel, he wasn't a great producer because he just didn't have the time. While we were in Mussel Shoals, those guys were loving on it, they killed on it, but as soon as he could get close to a phone, he had fifty phone calls waiting for him. So we went to cut some other tracks in L.A. and to be honest, he was too busy. It wasn't something that he should have taken the responsibility for. As charismatic as he was and as much as players wanted to play for him, he just didn't have the time to do it. That album essentially got finished by Arif Mardin when we went to mix it in New York. Arif and I hit it off really well and he was as gracious and wonderful a man as I had ever known, a true gentleman, and a brilliant understander of music as well as a musician himself in his own right. So we didn't get a hit with "Good Time Charlie's Got The Blues" and that was a song that we all knew was a hit and largely, it was because of the arrangement that we did. Arif said, "Let's just take it back to the bones and we'll go to Memphis. There's a great band there at American Studios and we'll re-cut it." We went that Fall and just sat in the studio for a week or so and cut a dozen tracks and went back to New York and mixed it and boom, there it was.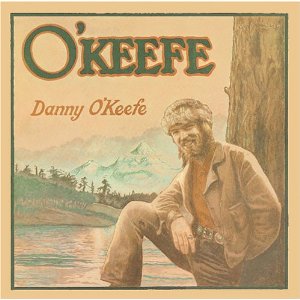 MR: That's the same album that included "The Road" that we spoke about, plus "Louie The Hook Vs The Preacher," "Valentine Pieces," and "Shooting Star." So you have a hit with "Good Time Charlie's Got The Blues" and in those days, the mentality wasn't really to milk albums for many singles.
DO: Well, you hoped that you had a couple. We probably needed to have thought a little bit deeper and taken more time. There were probably songs that were written at that time that ended up on Breezy Stories, "Angel Spread Your Wings" being one. There probably was more time and thought needed. It sort of wasn't the way that we made records then, although if you look at what David Geffen was doing on his label with his artists, he was making records where until he was his two or three hits deep, he didn't release the record. He made sure his whole package was together. To be honest, I was not a very complete musician and performer in any sense. I was a songwriter, so I hadn't had a lot of experience with my own band or being on the road or any of that. It was daunting, but the thing I learned over the years was to really craft your songs to where you have them as close to performance pieces as you can get them before you try to record them because often, you take a fresh song into the studio and record it and then as you keep performing, the dynamic of it changes and what you had as freshness isn't as good as what you have in a well-polished piece.
MR: I've noticed that with a lot of bands. When I interview them, I'll occasionally ask, "What do you think of this song now that you've had the record out and have been performing it for a while? Are you performing it any differently or what are your reflections on that song now?" They mostly say exactly that, they'll say they feel like they fleshed it out a lot more.
MR: You mentioned "Angel Spread Your Wings," which was covered by Judy Collins, and, of course, there's the Arif Mardin connection with him producing the Judith album. I heard it on the radio as well as "The Moon's A Harsh Mistress" and "Send In The Clowns." Those are the three songs I remember hearing over and over, though with "Angel Spread Your Wings," I think in Judy's case, it might have been a missed opportunity, not releasing that as a single as well.
DO: I kind of thought she did and it probably got play on Adult Contemporary. But to be honest there are some really, really great songs on that recording. "Send in the Clowns" was really one of the first performances of it in anything other than a musical theater context. That sort of brought the song to a large audience. In some ways, it is sort of Stephen Sondheim's greatest hit.
MR: Yeah. Danny, Breezy Stories included "Mad Ruth/The Babe" which is one of my favorites of yours because of the wild mix of Babe Ruth and the poetic description of Mad Ruth. How did you come up with that pairing?
DO: It's imagining an older man a bar and he has two dialogs going. He's talking to the bartender, but he's also talking to himself and one of the sort of magical, sweet moments for me was having Donny Hathaway play it. Donny came up with the idea that for interior dialog, that was Mad Ruth, him talking to Mad Ruth. Donny played the acoustic piano, and for the other part of the verses, he would play Fender Rhodes. So you had two distinct sounds in each place. It would be hard for the listener to parse that, but Donny understood the feel and the dynamic of that song. That was one of the great pleasures and honors in recording Breezy Stories, to be able to work with the genius of Donny Hathaway.
MR: Yeah, he was an amazing artist.
DO: He was, indeed. And he had so much greatness left in him. His demise was one of the sad moments in music history.
MR: To me, when Donny Hathaway played, it was like his actual soul appeared in those notes.
DO: The other great thing that he was able to do that a lot of people aren't necessarily aware of, he was an extremely talented arranger and his feeling and hearing were very closely associated. He could put string sections together in ways that other people didn't. He would put different players with different tonalities together that blended better until he got the overall sound that he wanted from, say, a string section or a string and horn section. It's something that isn't taught, it's learned because you listen and you have the feeling.
MR: Beautifully said. And the album also included "Magdalena," another would-be classic. It was recorded by Leo Sayer on his biggest album, Endless Flight. Your version was pure feel.
DO: Well, most of those are essentially cut live. In those days, we did it differently and that's kind of how I'd like to re-cut a lot of those songs. Arif put great players who had great feel and much talent together, and then, "Here's the song, let's play it." I played it live with them. I drove the crazy on "Drive On, Driver" because after about twenty-some takes, they realized that I was learning the song, too, as I was going along. I thought we could just have the rhythm guitar player play the figure that I wanted, but it still turned out to be a great track.
MR: It really did. And "Junkman" is another great moment.
DO: Yep, that's another one I'd like to re-cut.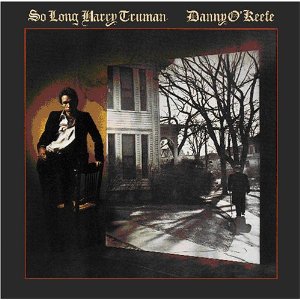 MR: Then comes your So Long Harry Truman album that, by the way, has one of my favorite lines, "God damn, it's hard to find an honest man." It's still true today.
DO: Still true. I think it'll be true forever. Truman had a candidness; whether he was as honest as we thought he was is a historical question, but at least he was not afraid to speak his mind.
MR: Yeah, and then of course, "Quits."
DO: Gary Stewart cut "Quits" and did a wonderful job with it. I always wished I could've thanked him in person for it, but he's gone now. I'm glad he did it.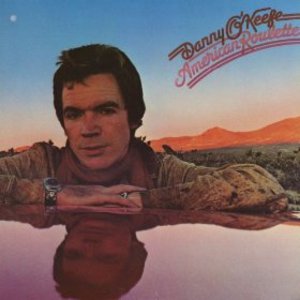 MR: Yep, and moving on to American Roulette, it off with one of my favorite sonic recordings of yours, "The Runaway."
DO: I think I was trying to make film in sound.
MR: Yeah, the lyrics move from image to image almost like a screenplay. The track "Islands" is another great recording.
DO: Very Kenny Vance. He's responsible for producing both of those songs.
MR: My favorite song on that album is "All My Friends," what's the story on that one?
DO: Don Henley and Glenn Frey had auctioned off the rights to Larry McMurtry's book All My Friends Are Going To Be Strangers and I had never heard the title and I didn't know the book, even though McMurtry had, in Somebody's Darling, used the lines from "Good Time Charlie..." So I was aware of McMurtry. Well, the light just went on and I wrote the song and I came back and played it for them and they said, "Well, you know, McMurtry got the title from Merle Haggard's theme song." That's why they're called strangers, "From now on, all my friends are going to be strangers, only thing I can count on is my fingers." It was one of those things where, a lot of times, the synchronous universe is playing tricks on you. You think you have something completely fashioned out of whole cloth and it's just a sequence of inspirations that come from many sources.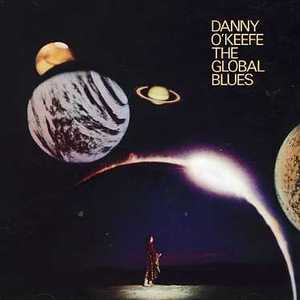 MR: And that nicely brings us to The Global Blues, which was sort of your cosmic album, wasn't it?
DO: It certainly was my swan song at Warner Brothers. I don't know how cosmic that was.
MR: [laughs] It's got "On The Wheel Of Love" and "Jimmy Hoffa Memorial Building Blues." Let's talk about that last one. I bet you were in a fun mood the day and you wrote that song.
DO: Well, you know, "Where's Jimmy," that was the question, you know? I had read the Hoffa book and nobody knew, I don't think they know today. They said the gang that ran that union might have put him in the new Teamsters' building in Washington, D.C., that they were building, as a reference to their own corruption. It was a funny idea and I ran with it.

MR: Yep, and also from that album is the fan favorite, "Falsetto Goodbye." I've seen so many comments on how they love that song. And there's "The Street." What a production.
DO: Yeah. It was fun, I'll tell you, but we spent too much money. If we had stayed with the songs in their rough forms as we had played them, I think we would've had a much better album and I think then I still would have had enough reserves and gone back again and fashioned a few more songs to have made it more of a whole album. I would say now it was sort of a mistake but it was part of all the influences that made up the songs, that there'd be a country song and a folk ballad and sort of a jazzy song and often, they didn't have the continuity that maybe the listener would've preferred. There's a definite sort of jazz feel in that record that. But looking back at it, I would've added a few more songs like that to have made it that kind of feel and kept it sparser.
MR: You end the album with "Atlas" and I wanted to ask you about that. It was a redo of your song from your group Calliope?
DO: Yes. We did such a horsesh**t job with it in Calliope that it begged to be recut. The thing is that once again, if you can hear those tracks as they were first made and very rough, the percussion goes all though them instead of just at the beginning, and the tracks just pounded. We got conservative and pulled back. Too much listening ruins the ear for music, particularly on a song over and over again. It's something that people who are learning their craft, when it feels right the first time, leave it alone.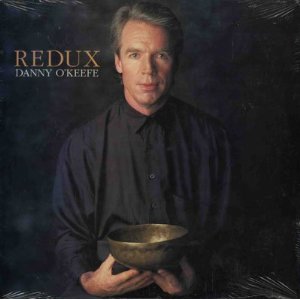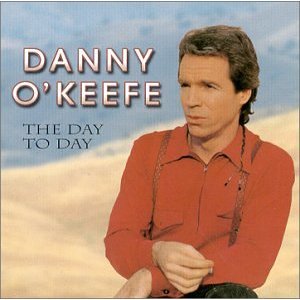 MR: Okay, so now we enter the next phase sort of and we have Redux, aka as The Day To Day when it was reissued. The album included "Along For The Ride" that we spoke about earlier, and also the uniquely-titled "More Than Eva Braun."
DO: Yeah. "He would have loved you, more than Eva Braun..."
MR: How and why'd you write that one?
DO: There's two things you can't argue with, a good friend has told me: logic and a sick mind. Who knows which was the inspiration? My father had some kind of a tagline that used "The Fuhrer that you have, the Fuhrer you have to lose." It's a completely stupid song. I played it in Germany shortly after I recorded it and people would come up to me and say, "You know Germany's not like that anymore." I was like, "What? Maybe you didn't hear the song!" It's a love song, what can I tell you?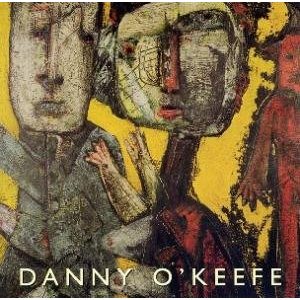 MR: Mel Brooks would be proud! Let's get to your next album, Runnin' From the Devil, which has "Well, Well, Well" on it, co-written with Bob Dylan. What's the story with that song?
DO: I worked for Bob Dylan's publishing company in the nineties when I was doing a lot of writing in Nashville. The woman who was running the company sent me up a demo and I had assumed that Bob had okayed it. In retrospect, I've never heard from him so I don't know for sure. I don't know that he did, but it was a demo that they had and I thought they were saying Bob suggested I send it and see if I can write lyrics to it. It was the roughest of demos, believe me. It probably wasn't even an outtake from the Traveling Wilburys, it was just bones. But at one point, as Bob is making a chord change, you hear him say, "Well, well...," and it goes with the chord change. I assumed it was kind of a joke anyway, Bob had approved it cause he was sort of having me on, but I took the lyrical contribution that he had made in that song, in that demo, and I added another "Well." I made it a song about groundwater. As fate and history have proven, groundwater is going to be the most sacred resource that we have and we're doing as much as we can to destroy it with frakking and other ways of poisoning the groundwater and river water. Potable water is going to be more expensive, in fact it already is more expensive than oil.
MR: We're so short-sighted sometimes, huh.
MR: Ben Harper and Bonnie Raitt recorded "Well, Well, Well."
DO: Ben and Bonnie recorded it for a VHF show and Ben also did it with The Blind Boys from Alabama, which is just a wonderful version. But also Maria Muldaur did it with Mavis Staples and that version smokes. And my old pal David Lindley does a tremendous version of that song. We're just waiting for Bob.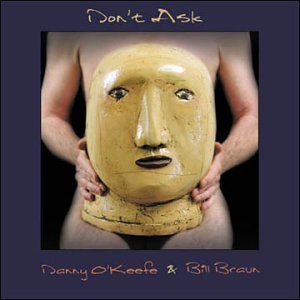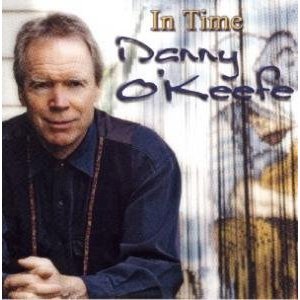 MR: [laughs] Hear that, Bob? I love it. So then you recorded the albums Don't Ask with Bill Braun, and In Time, and you're working on a new one that's coming out next year, right?
DO: You know how these things go, you think the process will move quicker than it does and I think if it moves as quickly as we would like it to, it probably will be sometime in early spring of next year that it can be released. I'd like to tour behind it so I have to have some tour dates put together and some publicity and all the mechanicals of it. I don't know how much of a CD it will be just because, as you know, that business is changing quickly. It may just be a downloadable. As I mentioned before, Spotify both taketh and giveth away. But it is an easy way for people to listen to a lot of music. We'll have to make those decisions as we hear the finished product.
MR: Nice. This is a good place to ask this question, what advice do you have for new artists?
DO: Well, if they're looking to make money in the music business, go out and tour as much as you can stand until you have a sufficient audience and they love you enough that they will help support you. Maybe they have to help support you with the purpose of other kinds of items. Maybe it's the cap and t-shirt that makes you your income and your music is the promotional value that allows you to work in a larger and larger set of venues. It's kind of the way that the recording business was originally. Talking and hearing all the stories from early on, the early recording artists didn't get paid anything. They were lucky if they got paid from the sessions, or if their musicians got paid, and they got sold records at a discount and then they sold their own records. It's kind of like that now. Those records are promotional items, it isn't radio anymore that plays you to the degree that you need to be played. It is those social networks that pick up a song of yours and take it viral and all of the sudden you have an audience that you didn't have three months before. So the thing is to have a vehicle that really works and go out there and play for whatever you can get.
MR: And it does seem like it's been every man for himself, but now, you can't survive alone, you need your social networking.
DO: Yep, absolutely, it's just essential. We've had a couple things change that have changed culture in such momentous and powerful ways, and they're almost so huge that we don't see them. Again, a forest and trees kind of context. Google giving us a vastness, I mean true vastness of information accessibility, and social networks like Facebook and Twitter allow you to reach out instantly in ways that would've taken a whole machine of record companies and promotion people... I don't even [listen to] at radio anymore. I would hope that there is some radio that would play me, but it isn't a place that I focus on. I don't know what a hit record would be anymore. I can't imagine it.
MR: I'm wondering if there's ever going to be some shaking out of the blanket to start all over again as far as what "Top 40" means.
DO: Well, what you've got is the true democratization of both information and accessibility. You can record something in a high-digital format on your iPhone and it still comes down to basic things, and this is the most important thing for an artist to understand. Your performance has to be impeccable and the quality of your writing has to be strong enough to create an emotional resonance with the ear of the person listening to it.
MR: So I'm talking with you from a solar-powered station. What are your thoughts these days on solar power?
DO: Let's have more! Let's back our own solar manufacturing instead of letting the Chinese beat us to it. Let's have more tide turbine power, let's have more wind turbine power. Let's figure out how to use all the garbage that we make to create great sources of methane energy and biofuels. Let's get away from the "oil"-igarchy that controls our lives.
MR: Danny, got anything to add, like words of wisdom or something?
DO: Well, the only thing I would like to add, which isn't necessarily wisdom but is essential, if anybody would like to find me they can find me at http://www.dannyokeefe.com and I'm on Facebook and I'm easy to find and I'm happy to respond to people. I appreciate people who listen to my music and can appreciate it.
MR: That's great, and let us know about your new projects whenever they're released.
DO: Right, when I get something that I think is listenable, I'll let you know and we'll figure out how more people can listen to it.
MR: Beautiful, thanks a lot for your time, Danny. This has been very special for me.
DO: Thank you, Mike it was a pleasure.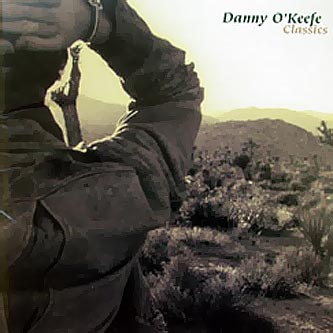 Transcribed by Galen Hawthorne
Popular in the Community