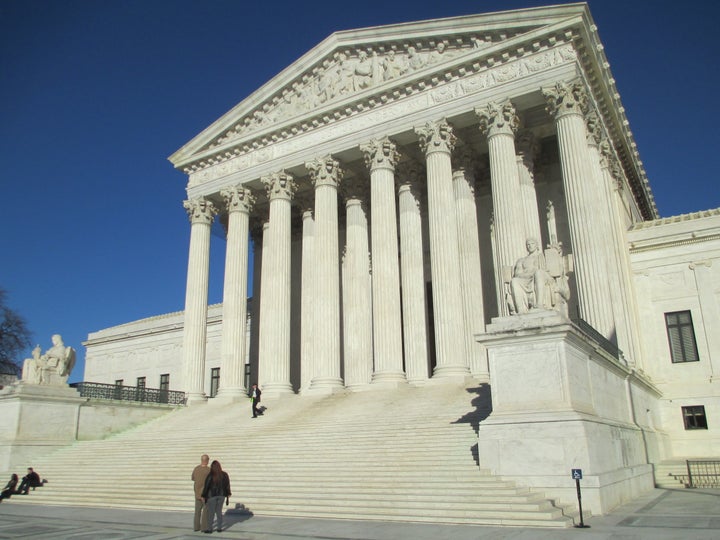 The U.S. Supreme Court rejected an appeal by the city of Los Angeles and two policemen on Monday, leaving in place a $5.7 million judgment a jury awarded to a man left paralyzed from the waist down after the officers shot him in the back four times.
The city and the officers, Julio Benavides and Mario Flores, had asked the justices to overturn a ruling by the 9th U.S. Circuit Court of Appeals that upheld the 2012 award won by the man, Robert Contreras, in his lawsuit accusing police of using excessive force in the 2005 incident.
The incident occurred after the officers were alerted to reports of a drive-by shooting and followed a van linked to the crime. Benavides and Flores chased Contreras when he exited the van and shot him in the back when he stopped in a driveway.
The officers later testified that Contreras had a gun although he was, in fact, unarmed.
Contreras was convicted on two counts of attempted murder for his role in the drive-by shooting and was sentenced to seven years in prison. He is now out of prison.
Contreras filed a federal lawsuit in 2011, accusing the officers of using excessive force in violation of his rights under the U.S. Constitution's Fourth Amendment, which protects against unreasonable searches and seizures. The Los Angeles City Council rejected a chance to settle the case for $4.5 million in 2012.
The case is City of Los Angeles v. Contreras, U.S. Supreme Court, No. 15-58.
PHOTO GALLERY
Police Brutality
REAL LIFE. REAL NEWS. REAL VOICES.
Help us tell more of the stories that matter from voices that too often remain unheard.