The U.S. Supreme Court ruled in an unanimous opinion Monday that the anti-abortion group Susan B. Anthony List has standing to sue over an Ohio law that prevented it from making false statements about a political candidate in 2010.
Driehaus withdrew his complaint after losing his reelection race, but SBA List continued to challenge the Ohio law against false political speech on the grounds that it violates the First Amendment right to free speech. Two lower courts ruled that the group could not continue to challenge the law in district court because it was no longer facing a sufficiently imminent injury, but the Supreme Court unanimously reversed those decisions Monday in Susan B. Anthony List v. Driehaus.
"Denying prompt judicial review would impose a substantial hardship on petitioners, forcing them to choose between refraining from core political speech on the one hand, or engaging in that speech and risking costly Commission proceedings and criminal prosecution on the other," Justice Clarence Thomas wrote in the unanimous opinion.
SBA List released a statement celebrating the decision and announcing its intention to continue its challenge against the Ohio law.
"The truth or falsity of political speech should be judged by voters, not government bureaucrats," SBA List President Marjorie Dannenfelser said. "As a result of the Supreme Court's decision, SBA List is now one step closer in its quest to unleash the First Amendment from the constraints imposed by Ohio's unconstitutional false speech statute. We are optimistic that the district court will rule quickly and will side with the First Amendment, so that we may proceed in Ohio -- without fear of prosecution -- with our ongoing efforts to inform voters that their elected representatives voted for taxpayer funded abortion."
UPDATE: 12:09 p.m. -- NARAL Pro-Choice America President Ilyse Hogue said the case should raise flags for people about the truthfulness of SBA List's anti-abortion campaigns.
"Groups who can't win based off of the facts or the merit of their argument often resort to lying and deceiving the public," Hogue said. "The public, and the press, is now put on notice to not take anything that comes out of SBA List organization as truthful or fact based."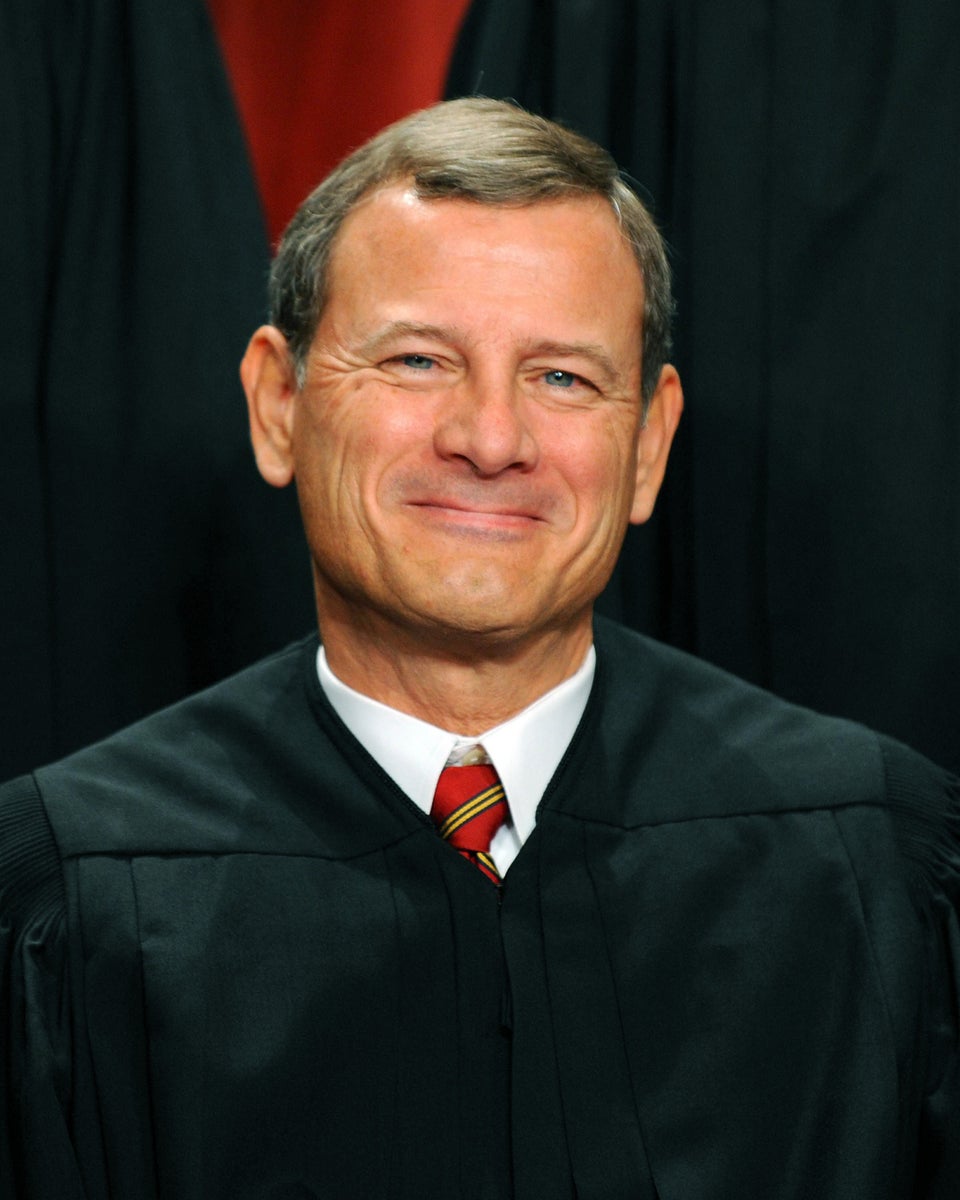 Supreme Court Justices
Popular in the Community