Family members of Georgia Tech student Scout Schultz say they plan to file a civil rights lawsuit after the 21-year-old was fatally shot by campus police on Saturday night.
Schultz, whose gender identity was non-binary and who wished to be referred to by the pronoun "they," was an engineering student and president of Georgia Tech's Pride Alliance. Police say the student approached officers with a knife around 11 p.m. on Saturday.
Schultz appears emotionally distraught in bystander footage of the shooting. Officers can be heard repeatedly telling Schultz to "drop the knife," but Schultz tells officers to shoot. At one point, someone says, "No one wants to hurt you, man."
In the graphic video below, Schultz can be seen continuing to approach the officers before a single gunshot rings out, followed by screams.
Schultz's mother, Lynne Schultz, told the Atlanta Journal Constitution that her child had several medical issues, including depression, and had attempted suicide two years ago. But she said she doesn't believe that Schultz was attempting "suicide by cop," or provoking police into killing them.
During a press conference alongside civil rights attorney L. Chris Stewart on Monday, Schultz's family members questioned why officers didn't use a Taser or mace and whether police had received training for interacting with people who are mentally disturbed.
"Why did you have to shoot? Why did you kill my son?" Schultz's father asked.
The Georgia Bureau of Investigation said it is now investigating the shooting.
"Officers provided multiple verbal commands and attempted to speak with Schultz, who was not cooperative and would not comply with the officers' commands," the agency said in a statement on Sunday. "Schultz continued to advance on the officers with the knife. Subsequently, one officer fired striking Schultz."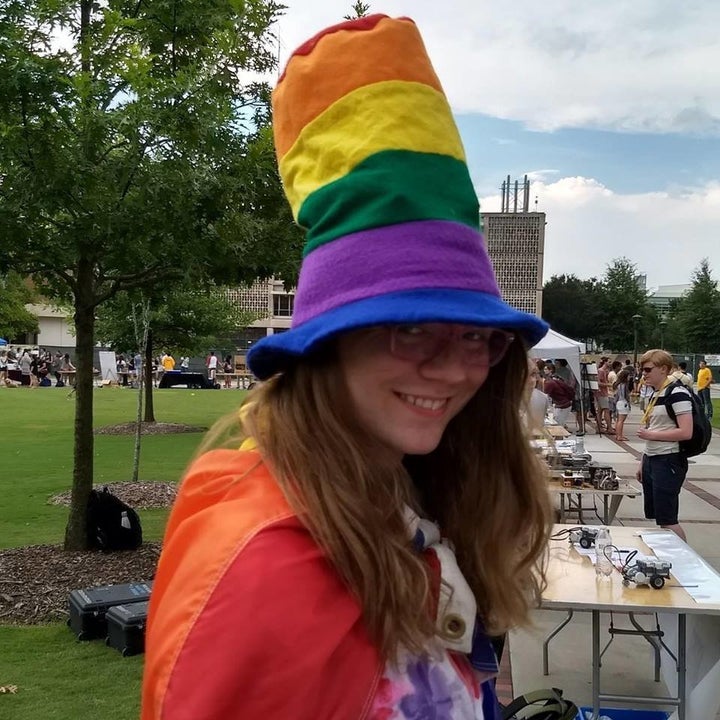 According to a 2015 U.S. Transgender Survey Report that surveyed 27,715 transgender people across the U.S., 40 percent of respondents reported having attempted suicide in their lifetime. That percentage is nearly nine times the overall attempted suicide rate in the U.S., which was 4.6 percent.
"Respondents also encountered high levels of mistreatment when seeking health care," the study found. "In the year prior to completing the survey, one-third (33%) of those who saw a health care provider had at least one negative experience related to being transgender, such as being verbally harassed or refused treatment because of their gender identity."
Popular in the Community