Shot in a coastal setting with Instagram lighting, Scout wears fur vests, Native American prints, suede fringes, plenty of plaid...
... and assless chaps. Scout bravely allowed herself to be photographed with her exposed tushy smushed against a motorcycle seat, throwing the camera a stare that seems to say, "That's right. That's my butt. Deal with it."
And deal with it we will. The shoot seems to be the famous kid's declaration to the world: Scout -- and her butt -- are all grown up.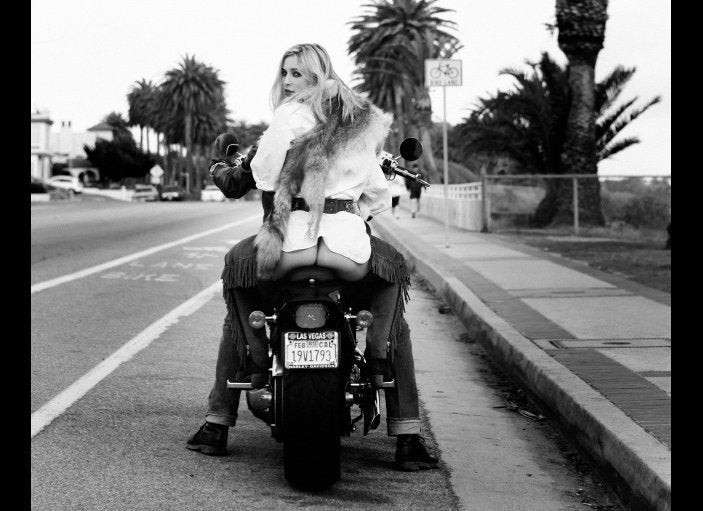 Related