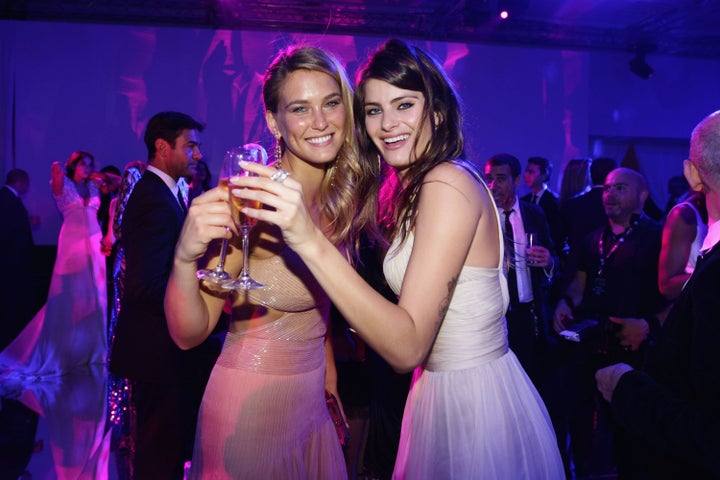 Ever wonder what young women go through to try to become a top model and household name like Gisele or Bar, (respectively Bündchen and Rafaeli)? Wonder no more. Who scouts them and what it takes to be a model, the good as well as the bad, is all explored in the new E! reality series "Scouted."
"Scouted" goes beyond the runways and fashion magazines to showcase the discovery process of million-dollar faces in the world of international modeling. You can be discovered working at a chain store in the mall or behind the counter at Dunkin' Donuts.
The modeling process is not at all new to the world of reality shows. We did, after all, have "America's Next Top Model," cat fights and all. But "Scouted" seems to be different. For one thing, some of the ladies are not even looking for careers in the business, and the episodes will focus on individual models, not on the aspiring models as a group.
So where do we find the women and men whose faces and killer bodies will grace the covers of fashion magazines? The selection process starts with local modeling scouts in Houston, Richmond, San Francisco and Salt Lake City. They "view talent" personally (workplaces, malls, etc.), rather than sift through endless piles of professionally done glossies.
The series showcases local model scouts Page Parkes from Houston, TX, Stacie Vanchieri from Richmond, VA, Erin Olsen from Salt Lake City, UT, and Kristen Kotik, a local San Francisco, CA woman, as they try to discover the next big name.
Once the models are chosen by One Management, they are sent to New York to be readied by the pros. Modeling experts Michael Flutie, Beri Smither, Dani Stahl and Julia Samersova prep the contestants who show potential and send them back to One Management where they either receive modeling assignments or return back to their "real" life.
As with any reality series there is enough drama and angst to keep the viewers turning in week after week. Family crises, illnesses, everyday problems that can turn into a serious situation for the aspiring models who have to be strong enough to pursue a dream and cope with other life issues.
The viewing public's fascination with reality shows has become voyeuristic. Mental health experts have likened the excitement of watching reality shows to that of watching the horrible drama of a fire or accident. Some small kernel embedded in the jumble of human emotions enjoys watching what happens to others. We like to see people cry and struggle almost as much as we like to see them succeed. It is as if we are living our lives vicariously through them.
Be that as it may, the models are beautiful and very open about what is going on in their lives and in the modeling scene. It isn't easy. For every person who becomes a super-model, there are hundreds who do not make it. It has nothing to do with looks either; it is what the French call un petit quelque chose -- a certain something -- that captures the mind and eye of the scout and eventually the camera.
If you enjoy looking at beautiful people, if you want watch the drama of what it takes to travel the road to becoming a model, then by all means tune in to "Scouted." More than a reality show, it is what some critics call "a docu-drama with beautiful people". Now that may be worth your time.
© 2011 Copyright Kristen Houghton
Calling all HuffPost superfans!
Sign up for membership to become a founding member and help shape HuffPost's next chapter