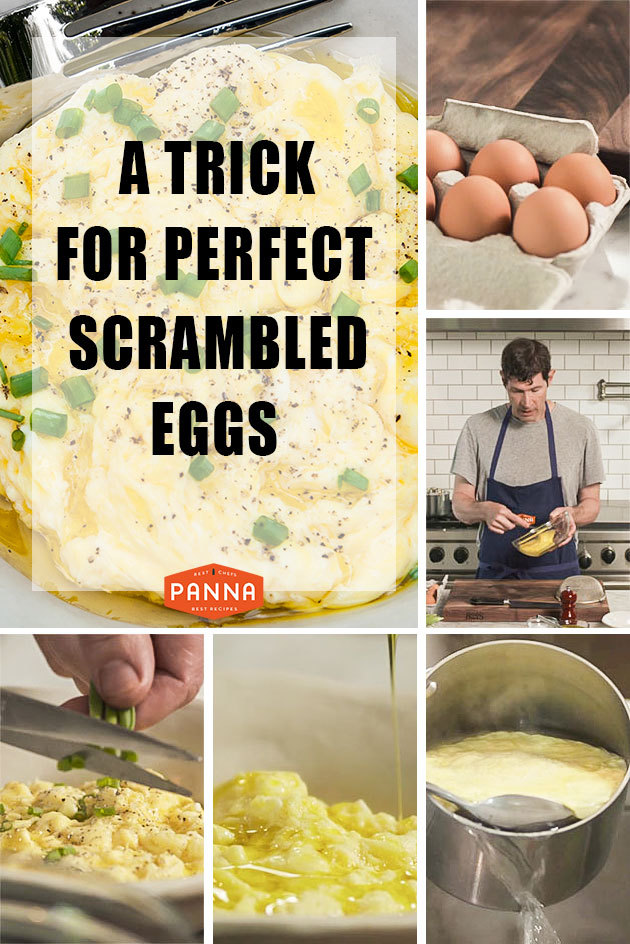 Every day, it seems, we find a new, more complicated way to cook eggs. We bake where we once hard-boiled, brûlée where we once fried -- and if all else fails, we trot out the sous vide machine. But for perfect, no-frills scrambled eggs, the secret is dead simple: Poach them.
This technique, which comes to us from Michelin-starred chef Daniel Patterson, is a true leap of faith, and it breaks every single egg rule you know. Hold off on salt and pepper and ditch the nonstick skillet -- because in 20 seconds, you'll have the fluffiest scrambled eggs of your life, without a single crusty pan in sight. It's the closest thing we have to magic.
1. First things first: Check your eggs.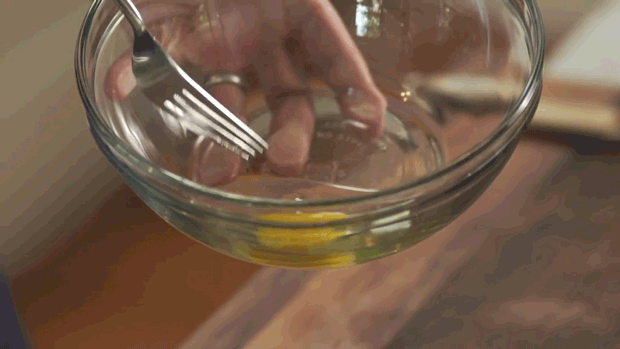 The trick here is to use the freshest eggs possible, with thick, gloopy egg whites that can hold their own against boiling water. Test them with a fork: If the albumen puts up a little resistance and returns to its original shape, you're good to go. If it feels a bit runny, scoop your eggs into a slotted spoon and drain the thinner part of the egg whites.
2. Whip it. Whip it good.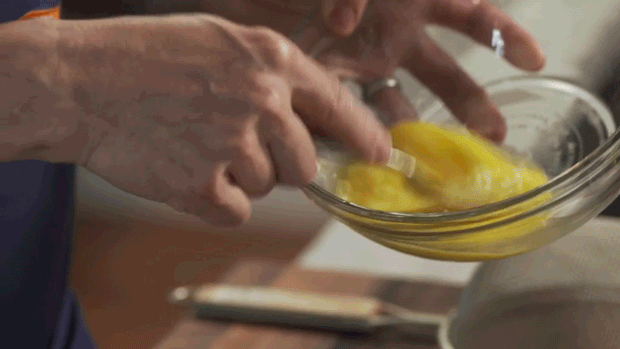 Beat for a good 30 to 40 seconds to incorporate air. Don't try anything fancy -- salt will only disrupt the structure of your eggs, making them difficult to set later.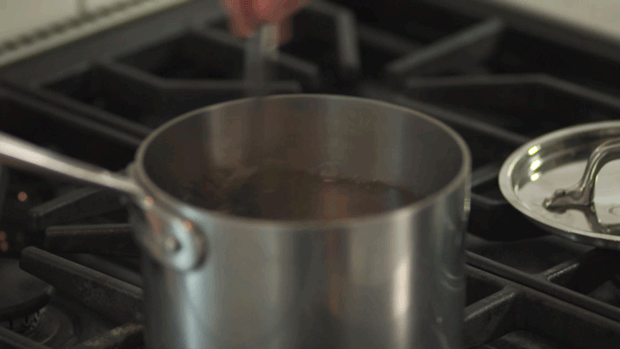 With a fork, give your pot a clockwise stir to create a whirlpool.
4. Take a deep breath and pour your eggs in.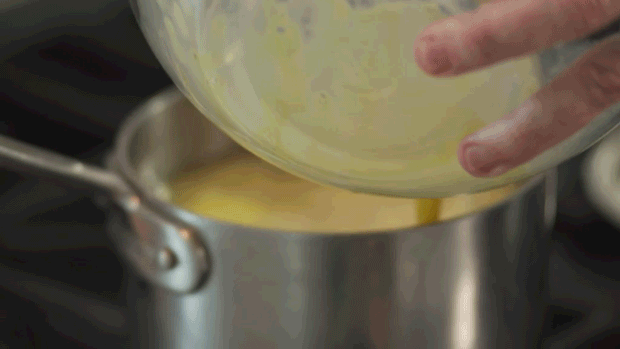 Count to 20. Say a prayer, if you must. The intense heat will cause pockets of air within the scrambled eggs to expand into fluffy goodness -- but at this point, you'll probably be convinced it will all end in a horrific mess.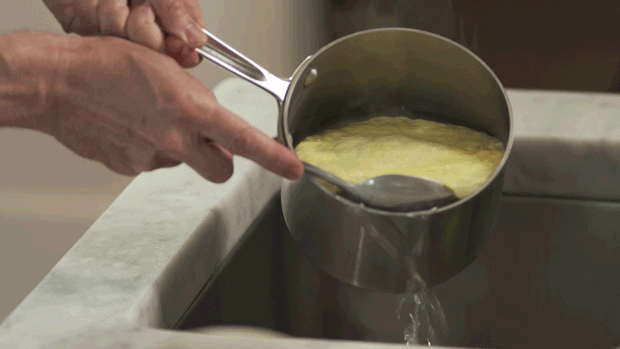 Never fear: Once you remove the lid, you'll find an island of perfect scrambled eggs floating on top. Drain most of the water and then slide your eggs into a strainer.
6. Pile on the good stuff.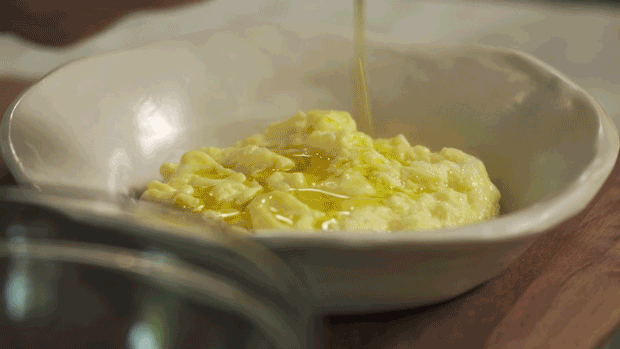 Give your scrambled eggs one last squish with a fork to remove excess water, and then drizzle with olive oil, salt, pepper -- whatever sets your heart aflutter. Say hello to the breakfast of champions.