Everyone knows the world of wine can be complicated, but it just got a whole lot simpler for anyone with a nose.
Boulder, Colo.-based Richard Betts is just one of 200 Master Wine Sommeliers, and though many books have been written about wine, he is the first to come up with a scratch n' sniff approach.
"When we say we taste something, we're actually smelling it," Betts explained in an interview with Potluck Video about his book (watch that interview above). "You only really taste sweet, sour, salt, bitter and if you're lucky, umami. Ultimately if we can tap back into it there's a lot to learn."
The photos and smells help break down the flavors and colors in fun, layman's terms. In one part of the book for example, it breaks down the woody differences in wine by depicting French oak as a barrel wearing a black beret and American oak wearing a cowboy hat. Both barrels are shown surrounded by different spices that the reader can smell to clearly show which oaks can lend certain smells and flavors to wine.
"When Betts tastes, his brain and his nose play what he laughingly characterizes as Pachinko bouncing through a maze of this or that questions," Crystal English Sacca, the book's designer told Fast Company Magazine. "During one of our meetings, he tore open a paper shopping bag, and all over the inside feverishly scratched out a complex flowchart teeming with aromatic classifications."
Before he became a master sommelier, Betts actually began his career as an environmental lawyer. He worked on Capitol Hill and at a law firm in Los Angeles before burning out, quitting school and moving to Italy.
When he came back to the United States, he kept returning to wine and eventually passed the master sommelier exam (he is only the ninth person to pass the notoriously difficult exam on his first try) and became a winemaker.
Continuing his love of wine, Betts was inspired to make his approachable and inclusive scratch n' sniff book while sitting up late -- and drinking wine, of course -- with a friend on a ski trip four years ago.
Related
Before You Go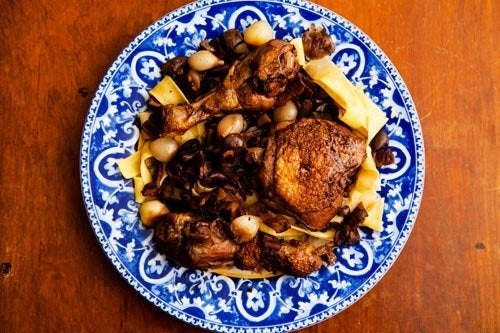 Don't Waste That Wine -- Cook With It