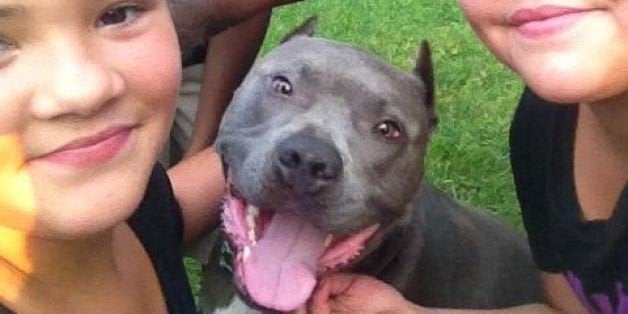 When Ann-Marie Johnson first brought Scratchy the pit bull home, he was so skinny, so bald, and so sick, that she worried about him going beyond her yard.
He was "emaciated" and had lost "most of his fur from mange, ears cut off with scissors," she says. "Scratchy was in such bad shape, not only was I concerned taking him outside in the cold air with no fur, but the concern was that others may see him and call the shelter on me for abuse."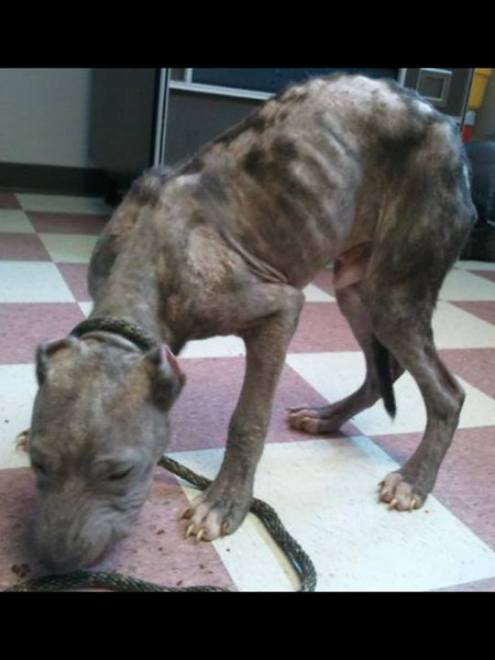 He'd been abused by somebody. Scratchy and his brother, Itchy, were found in late fall 2012 in a plastic-wrapped crate in a dumpster in Richmond, Virginia. Itchy didn't live for long after their discovery.
Johnson, who lives in northern Virginia, had been volunteering with a pit bull group at the time, but she wasn't looking for a new pet of her own. Once she learned about Scratchy through the rescue community, though, she couldn't leave him waiting for someone else.
"After watching numerous appeals for someone to foster Scratchy and to help him make it out of the shelter, I knew this boy would not have many offers," she says. "Knowing how hard it already is for a healthy animal to make it out of the shelter, I knew if I did not step up, Scratchy's chances were going to be slim to none."
Scratchy came in first as a foster. Before long, Johnson decided to make Scratchy a permanent member of her household, which is now comprised of Johnson, Scratchy and a cockatoo named Mr. Peaches, aka Scratchy's BFF (that's best feathered friend).
"The best feeling is watching them play together with Mr. Peaches on the floor and Scratchy jumping around and play bowing trying to get my cockatoo to play back," says Johnson.
In fact, despite what he went through as a puppy, Scratchy is affectionate toward everyone -- and he gets lots of love in return. Local kids stop by the house to play with him, and a neighbor, who initially said she didn't like pit bulls, has taken to grilling this now-plump doggie some hamburgers.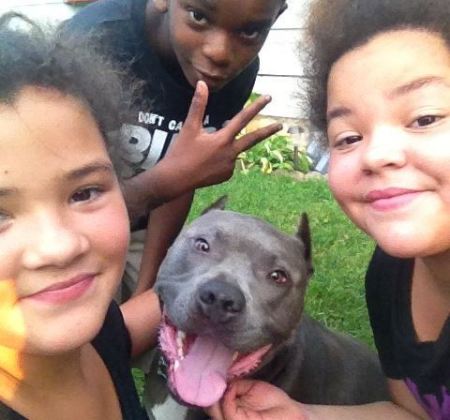 Scratchy hanging out with his neighborhood buddies.
Johnson says that she couldn't be happier to see her baby changing minds about pit bulls, making the world a little friendlier to dogs whose heads are blocky and whose ears have been snipped off.
But mostly, she's just grateful that she and he have found each other, and that along with Mr. Peaches, they will get to be family till the end.
"My life now revolves around Scratchy and I couldn't dream of anything better," Johnson says. "This boy had overcome all odds and he taught me more than I ever did for him. He taught me no matter how bad life or someone could treat you, that you could overcome anything, and so could I."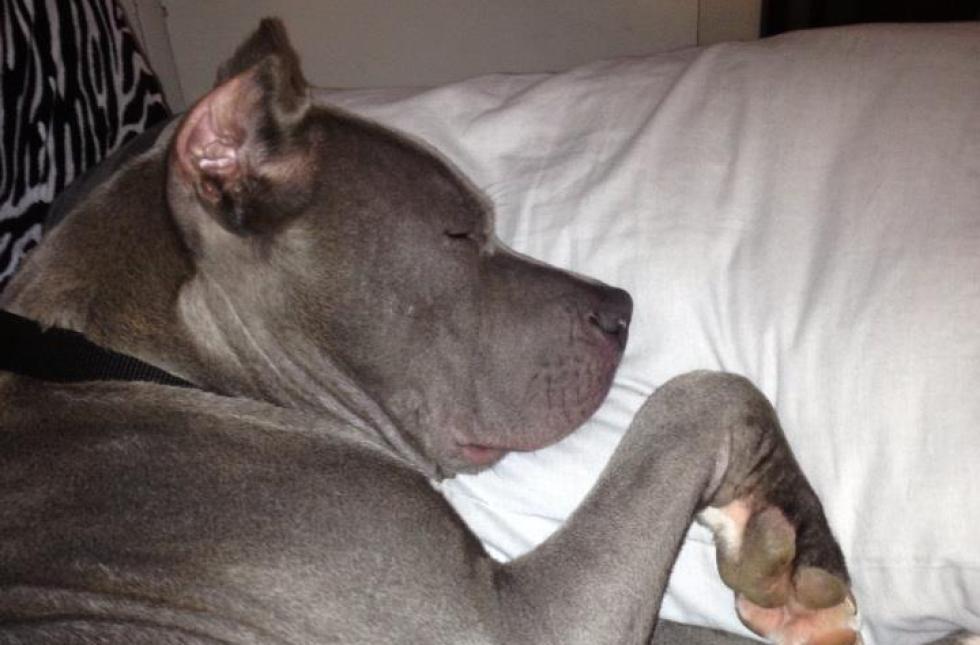 We love hearing about your pets. Email arin.greenwood@huffingtonpost.com if you've got an animal story to share!
Related
Before You Go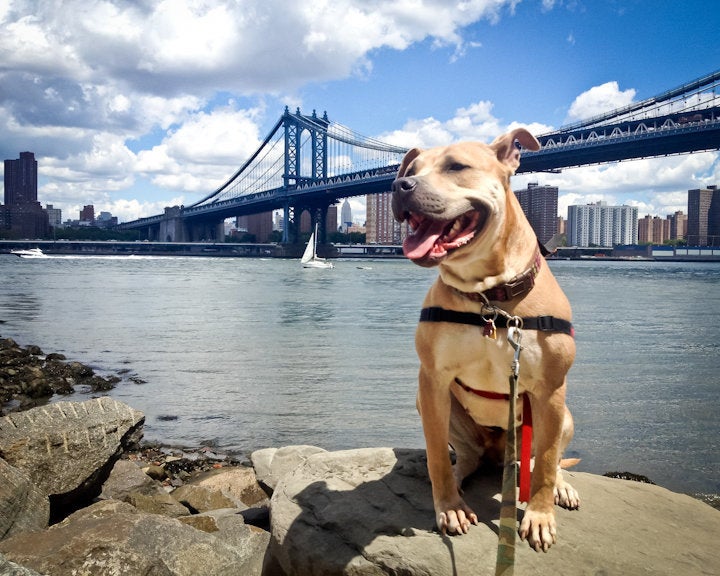 75 NY-Area Pit Bulls Looking For Forever Homes
Popular in the Community