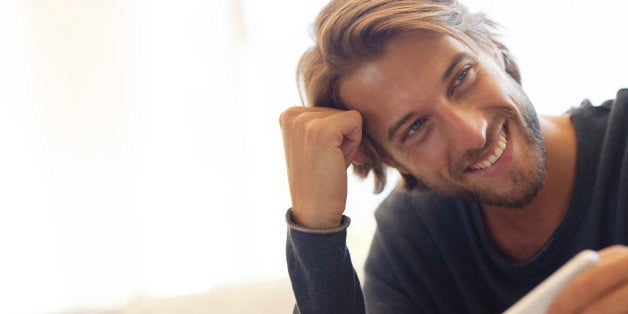 Gay appSCRUFF has launched a new initiative that hopes to solve the pesky problem of facing a language barrier the next time you're traveling abroad and looking for a hook up.
Called the "Gay Slang Dictionary," the resource provides translations of common identifiers and words within hook-up culture for gay men from English into 41 foreign languages.
While the translations may not be completely perfect (Towleroad notes some aren't totally spot on) the "Gay Slang Dictionary" could certainly be a valuable tool for men who are looking for other men while traveling.
"We built the Gay Slang Dictionary to showcase the global nature of SCRUFF and provide a resource for our members as they travel and chat with international guys," SCRUFF founder Johnny Scruff told The Huffington Post. "The dictionary is part of the SCRUFF mission to connect guys to one another and to the global gay community."
Head here to check out the SCRUFF "Gay Slang Dictionary" for yourself and make sure you know how to say "leather" in Chinese before taking your next trip.
Popular in the Community