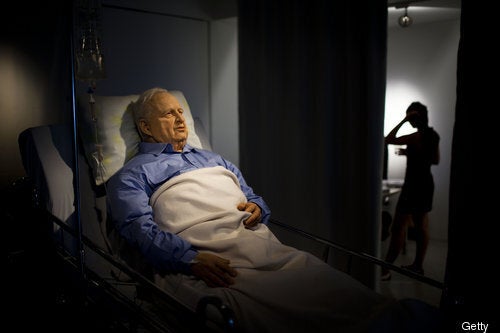 Though he remains in a coma following a massive 2006 stroke, former Israeli Prime Minister Ariel Sharon continues to court controversy. Only this time, the uproar involves not the man himself, but rather an animatronic-style doppleganger.
According to the BBC, Israel-based artist Noam Braslavsky has created a new exhibition which features a life-size sculpture of the now 86-year-old Sharon lying in a hospital bed. Set to debut Thursday at the Kishon Art Gallery in Tel Aviv, the figure of the controversial leader has his eyes open and appears to "breathe."
Braslavsky defended the provocative piece by noting the influence Sharon still has over the nation four years after his near-fatal stroke. "It's my right to come to this persona and bring him back to the headlines," Braslavsky said in an interview with the AFP. The BBC quotes curator Joshua Simon as calling the exhibit "an allegory for the Israeli political body -- a dependent and mediated existence, self-perpetuated artificially in and out of inertia, with open eyes that cannot see."
Though noting the project's detailed accuracy, Sharon's former adviser Raanan Gissin has nonetheless criticized the sculpture after an early viewing. "I don't want to remember Sharon as he is now -- and this is clearly a vivid reflection of how he is now -- but as he was," Gissin is quoted by ITN as saying.
See photos of Braslavsky and his exhibit below: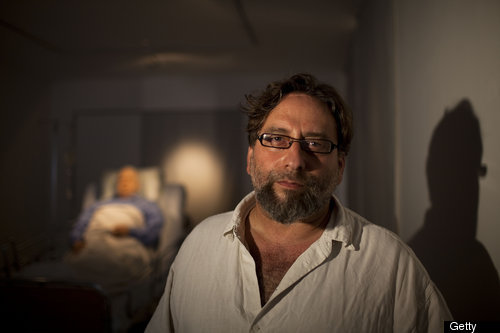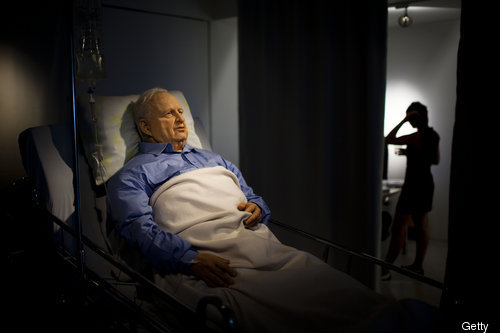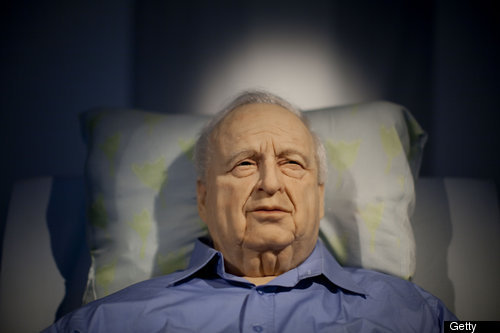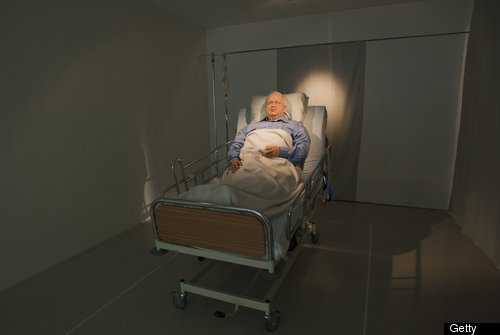 Related
Popular in the Community