Syrian refugees who've lost their lives fleeing their war-torn homeland have not been forgotten.
Last month, 200 floating gravestones appeared off the coast of Turkey in the Mediterranean Sea. Each one, made of styrofoam and tethered by weights, was inscribed with the name of a refugee who died while traveling to Europe. The "sea cemetery" display, created by TBWA\Istanbul for humanitarian group Support for Life, was meant to pay tribute to the estimated 4,000 Syrian refugees who have died on the arduous journey to freedom.
"If only you could have seen my son. ... He was so young. I can't get him out of my mind. Not having enough time with him grieves me deeply," Mariam Al-Ahmed, a Syrian refugee who lost her son, says in the video.
Khalil Hamza, another Syrian refugee, says he used to "dream of watching the sea," as it represented opportunity across the shores. Now, the water holds a very different meaning.
"Most of our relatives wanted to cross the sea to live in Europe, but the sea has become a cemetery for Syrians," Hamza says.
Check out the video above to learn more about the story.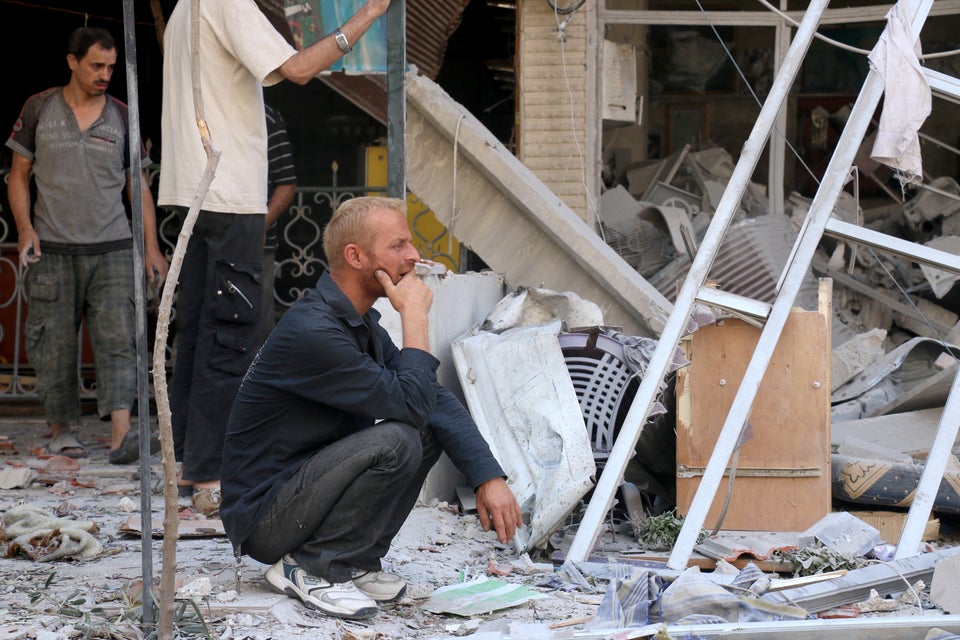 Numbers That Show There's Much More To Do To Help Syrian Refugees
Popular in the Community