BERLIN, July 15 (Reuters) - Sea levels could rise by 2.3 metres for each degree Celsius that global temperatures increase and they will remain high for centuries to come, according to a new study by the leading climate research institute, released on Monday.
Anders Levermann said his study for the Potsdam Institute for Climate Impact Research was the first to examine evidence from climate history and combine it with computer simulations of contributing factors to long-term sea-level increases: thermal expansion of oceans, the melting of mountain glaciers and the melting of the Greenland and Antarctic ice sheets.
Scientists say global warming is responsible for the melting ice. A U.N. panel of scientists, the IPCC, says heat-trapping gases from burning fossil fuels are nudging up temperatures. A small number of scientists dismiss human-influenced global warming, arguing natural climate fluctuations are responsible.
"We're confident that our estimate is robust because of the combination of physics and data that we used," Levermann told Reuters. "We think we've set a benchmark for how much sea levels will rise along with temperature increases."
Sea levels rose by 17 cm last century and the rate has accelerated to more than 3 mm a year, according to the IPCC. A third of the current rise is from Antarctica and Greenland.
Almost 200 governments have agreed to limit global warming to less than 2 degrees Celsius (3.6 Fahrenheit) above pre-industrial times and plan to agree, by the end of 2015, a deal to curb emissions.
Global average surface temperatures have risen by 0.8C (1.4F) since the Industrial Revolution and the IPCC has said temperatures are likely to be 0.4 to 1.0 degrees Celsius warmer from 2016-35 than in the two decades to 2005.
"In the past there was some uncertainty and people haven't known by how much," Levermann said. "We're saying now, taking everything we know, that we've got a robust estimate of 2.3 meters (7 feet, 6.6 inches) of rising sea per degree (Celsius) of warming."

Some scientific studies have projected sea level rise of up to 2 metres by 2100, a figure that would swamp large tracts of land from Bangladesh to Florida.
David Vaughan, head of the Ice2sea project to narrow down uncertainties about how melting ice will swell the oceans, has said sea levels would rise by between 16.5 and 69 cm under a scenario of moderate global warming this century.
Vaughan told Reuters the biggest impact rising seas will have is that storms will be more destructive in the near future.
"It's not about chasing people up the beach or the changing shape of coastlines," he said. "The big issue is how the storms will damage our coasts and how often they occur. That'll increase even with small levels of sea rise in coming decades."
Climate sceptics, however, say the evidence is unconvincing. Measurements of changing temperatures are unreliable, contradictory and unsupported by solid historic data, they say.
They question the accuracy of computer climate forecasts and point to historic, cyclical changes in the world's temperature as evidence that global temperature changes are natural. Others say the evidence shows temperatures have stopped rising and that the sun plays a bigger role than human activities.
"Continuous sea-level rise is something we cannot avoid unless global temperatures go down again," Levermann said. "Our results indicate that major adaptation at our coastlines will be necessary. It's likely that some currently populated regions can't be protected in the long run." (Reporting by Erik Kirschbaum; editing by Patrick Graham)

Related
Before You Go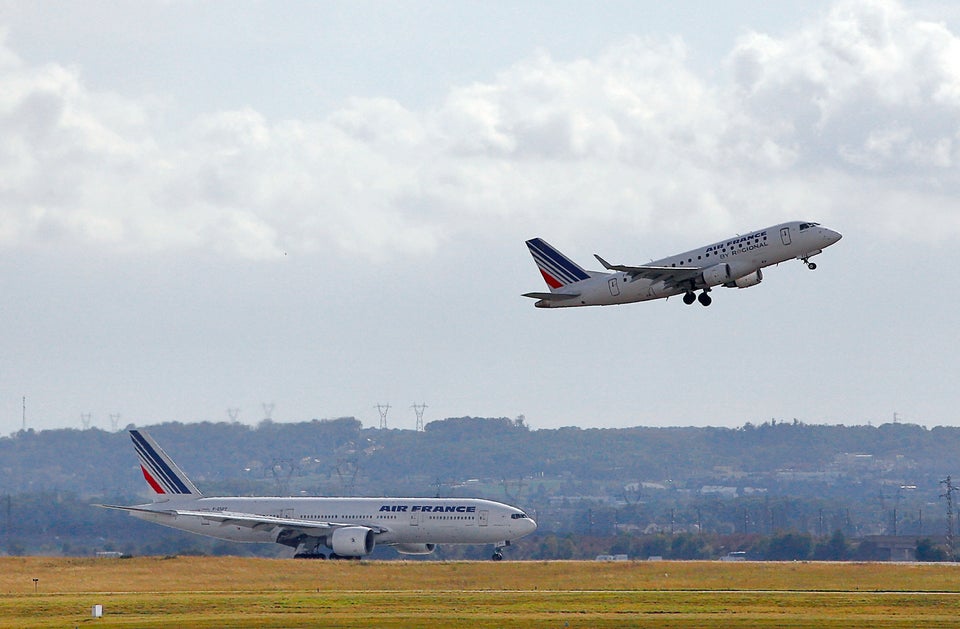 Connect The Dots On Climate Change
Popular in the Community