Gist was on the kayak with his 10-year-old daughter and 5-year-old son while his wife and 8-year-old daughter watched from another kayak, KABC reported.
The family quickly bonded with the pup, which they nicknamed Cecil.
"About five, 10 minutes in, I was able to touch him and pet him. He was putting his head up underneath my arm, trying to get on my lap," Gist told KABC. "I thought he was going to be slimy. He was more like a dry, short-haired dog is what it felt like."
Gist said the pup stayed with the family until they reached shore. When a crowd of onlookers gathered, however, Cecil slipped back into the water and disappeared.
Before You Go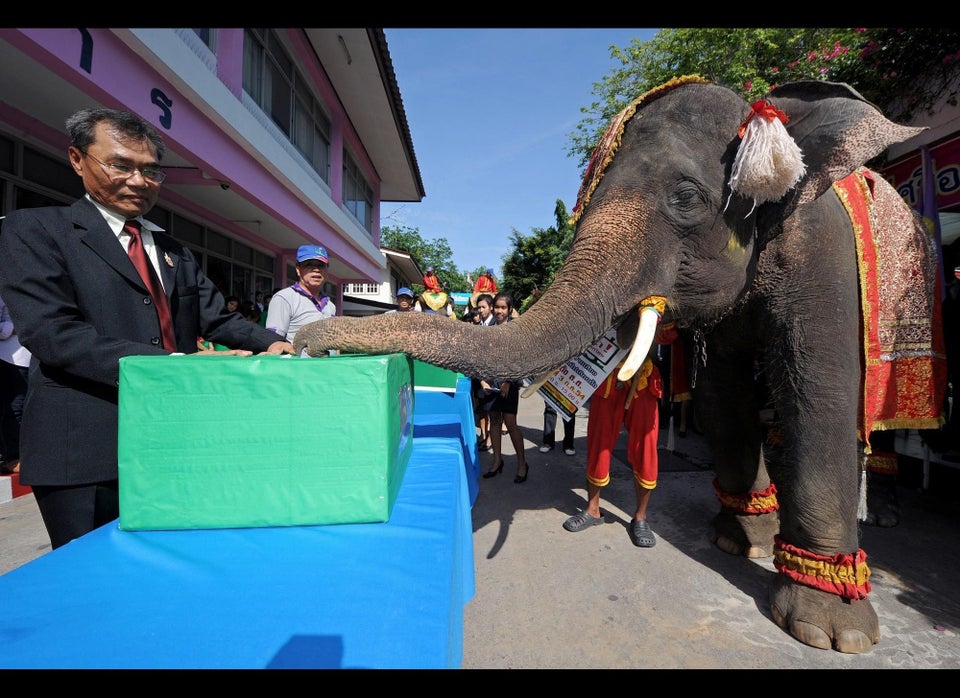 Animals In The News
Popular in the Community