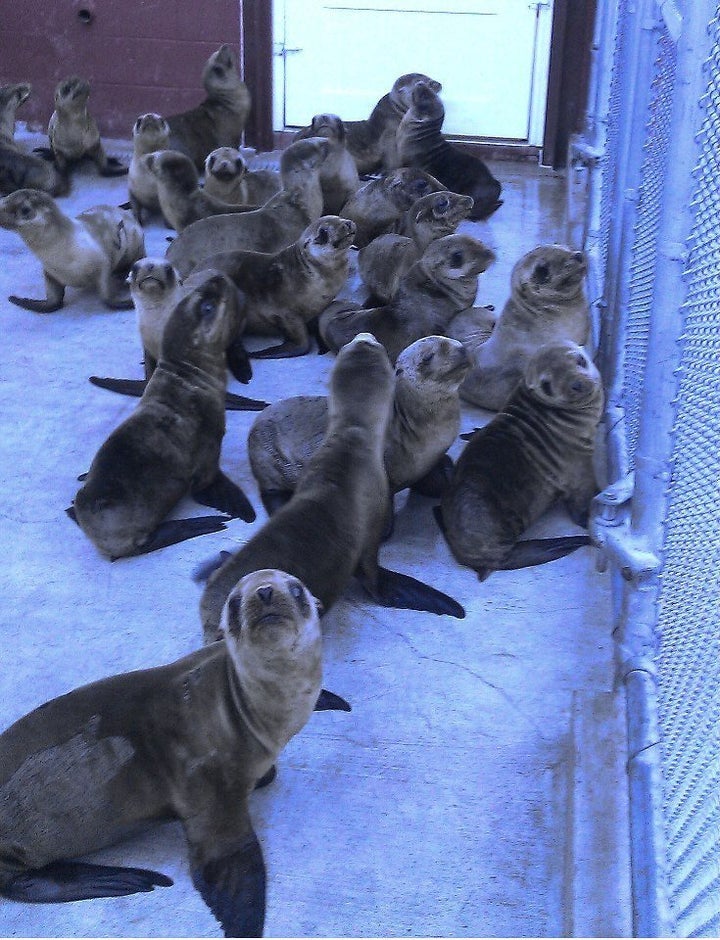 After a record-breaking number of sea lion pup rescues, leaders of the Pacific Marine Mammal Center said their organization is facing a state of emergency.
The nonprofit group rescued 12 severely malnourished and dehydrated sea lions from Orange County beaches Saturday, the most rescues in a single day the organization has ever seen. Teams rescued six more Sunday, bringing the total of marine mammal patients in the group's converted barn facility in Laguna Canyon to 86 -- 84 of them sea lions.
Typically, the center doesn't encounter animals in need of medical attention until April or May. This year, higher numbers of starving sea lions began coming to shore in January, said center spokeswoman Melissa Sciacca, and the numbers are reaching epidemic proportions.
"It's certainly alarming," she said. "We're just doing everything we can to give each and every pup that strands a chance."
Each of the weekend's rescues was an 8- or 9-month-old sea lion pup. A variety of reasons could lead the malnourished pups to come ashore, Sciacca said, such as the pup becoming separated from its mother or a stop in the mother's milk supply.
If the pace of stranded sea lions remains at roughly nine times more than normal, Sciacca said, the facility will not have the resources to keep up.
"This is something you can't ever plan for," she said, adding that the center is quickly going through its reserve funds.
Operations at the center depend on donations, which cover food, medicine, medical staff time and transportation to and from the beach. The center is the only nonprofit group in Orange County licensed to rescue and rehabilitate the animals, which are protected under the Marine Mammal Protection Act.
Under the law, beachgoers may not interact with marine mammals. That's for the animals' safety, Sciacca said. The sick sea lions often come to shore to stay warm and rest. If chased back into the water, they face even more risks in their weak state.
Once an animal is rescued, it will stay at the center for two to four months as staff members provide medical care and bring it back to a healthy weight. The animals are then released back into the ocean.
"There's really not any indication that it's slowing down," Sciacca said. "We need support from the public when it gets like this."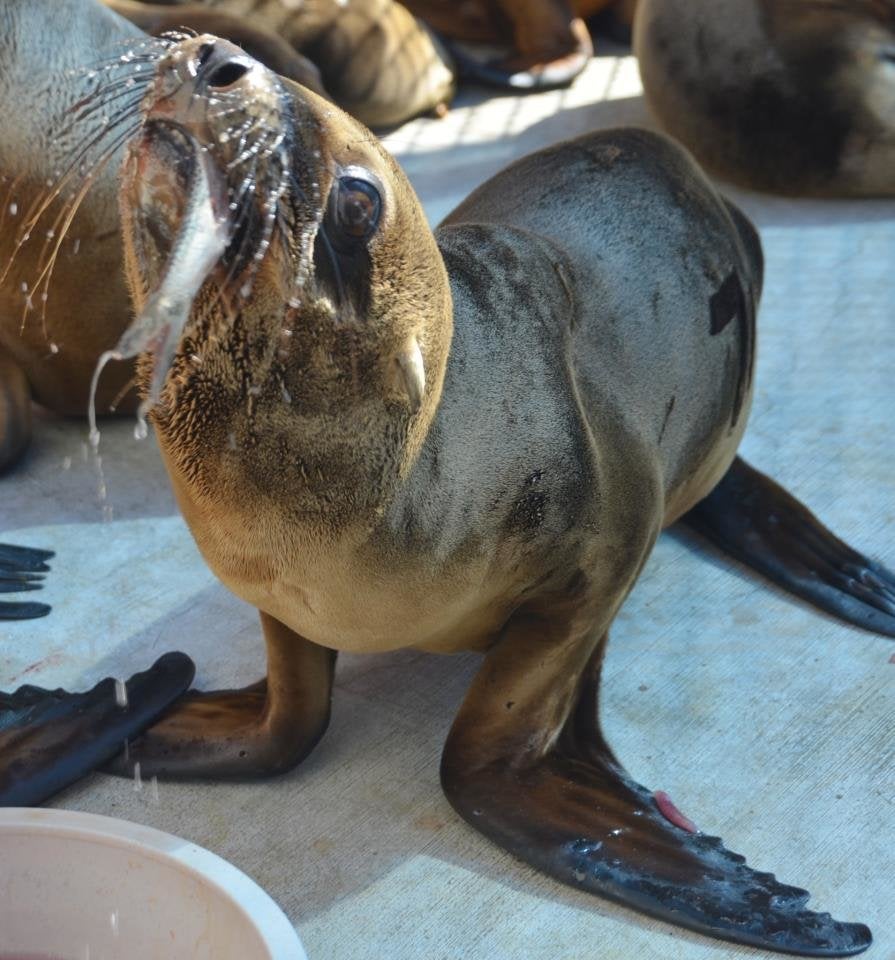 Sea Lion Pup Rescues At PMMC
(c)2013 The Orange County Register (Santa Ana, Calif.)
Distributed by MCT Information Services
Popular in the Community