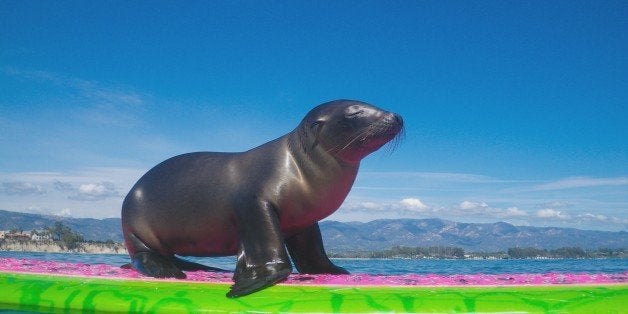 Stephanie Schechter was having a pretty ordinary spring day, up until a sea lion pup jumped up onto her surfboard.
It was early April, and after class at the University of California, Santa Barbara, the student and model grabbed her longboard, which is painted to look like a watermelon, and headed to the stretch of beach behind campus.
It's pretty common for Schechter to see a variety of animals while surfing there -- like dolphins, which "get so close to the surfers that they brush beneath our feet," she says. "When the water is clear, I can see beautiful fish, rays, and sharks -- usually the kind that don't bite. One of the most breathtaking sights is to watch migrating whales pass through, but usually they're pretty far out to sea."
It's not even that odd to see seals and sea lions. "But it is rare for them to hop up on boards!" says Schechter.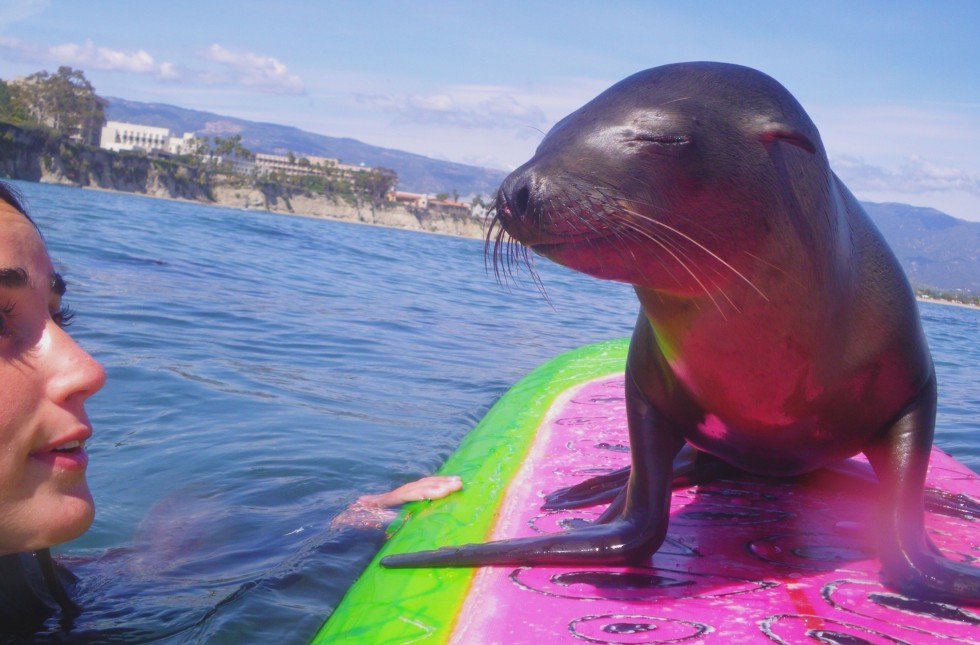 This one didn't just hop up. The pup, which may have been abandoned by its mother and was in need of care, snuggled up close.
"I knew she must have been unwell, because she was quite a young pup to be away from her mother, but she didn't seem injured or sick! I coaxed her back into the water but she hopped right back onto my board, cuddling and nuzzling up to me, as if I was her mother," Schechter wrote in a blog post for Swell.com about the encounter. "A young boy and his father saw me, and paddled out. They too were excited, and the boy even asked me, 'are you a mermaid?!' They were also kind enough to use my camera to take a picture of me with the pup (my selfie attempts weren't working out so well)! When the young boy paddled up to my board, approaching the pup, she growled at him, and waddled over to me for safety. The boy and his father went in to look for help, but no one of authority was around!"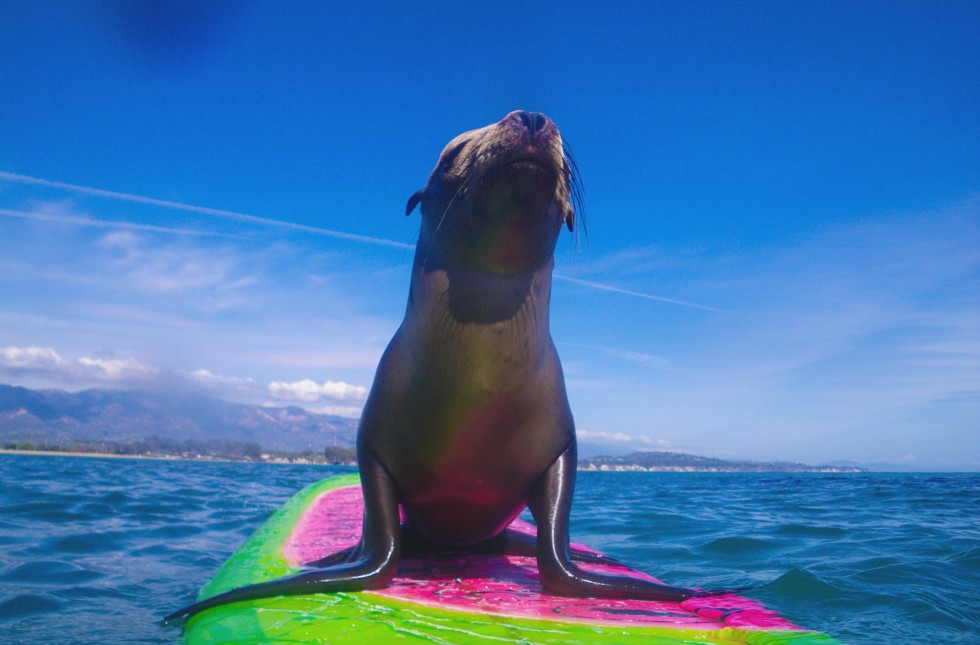 After a couple hours, Schechter contacted Paul Stark, a sea lion authority with the Santa Barbara Marine Mammal Center, who was able to come by and collect the pup. Schechter was, by then, calling the little grey animal Winifred the Pinniped.
Stark brought Winifred in for a month's worth of rehabilitation, before releasing Winifred back into the ocean. He tells The Huffington Post that it's actually fairly common for sea lions to "hang out on anything that floats," especially if they are young, abandoned by their mothers and malnourished like Winifred was.
Several weeks after meeting Winifred, Schechter herself even helped save another sea lion.
"I was going for a run on the beach before class. I came across another tiny sea lion sitting on some rocks," she says. "I saw that this pup was even thinner than Winifred, so I figured it was in the same situation, abandoned and starving. I called up the marine mammal center once again and actually got to assist in helping to load the pup into the truck!"
Stark cautions that it's important not to be seduced into thinking that anyone could just move to California and take up surfing, with the dream of finding a personal sea lion buddy. The adorable-looking animals can be "bitey and dangerous," he says, adding that Schechter was "lucky she wasn't bitten."
Schechter does indeed feel lucky.
"I have always been a huge animal lover, so being able to form a special connection with an amazing marine mammal really touched me," she says. "Being able to help a sea animal in need allowed me to give back to the place I love the most: the ocean. This was absolutely the most incredible and special event that I have ever experienced."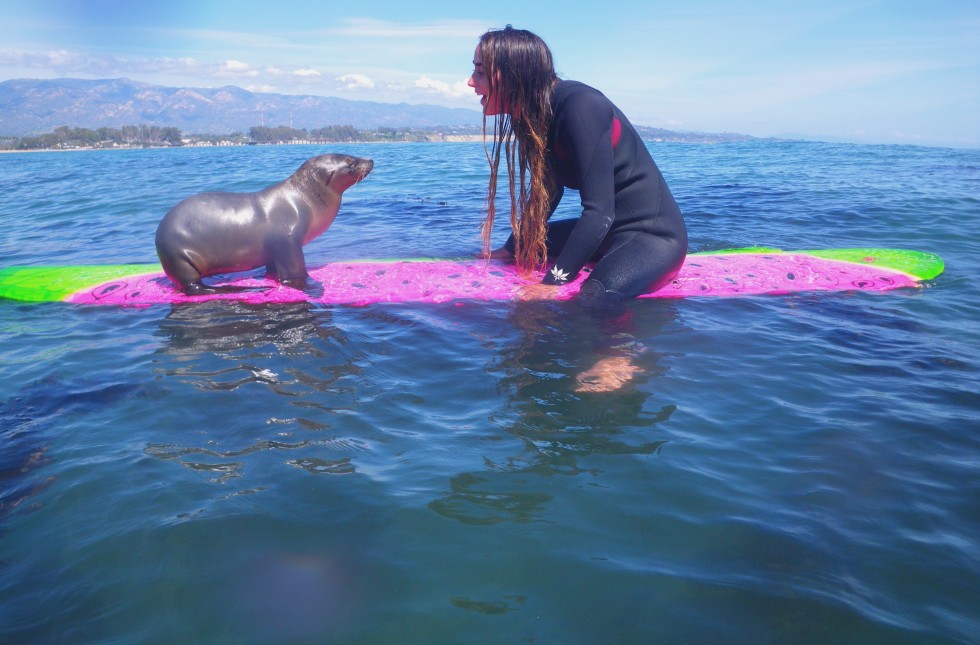 Calling all HuffPost superfans!
Sign up for membership to become a founding member and help shape HuffPost's next chapter
BEFORE YOU GO
PHOTO GALLERY
Animal Photos Of The Week