Chances are that this "sea monster," which washed ashore this week in Southeast Asia, are the remains of a whale. According to the Daily Star, that hasn't stopped some people from going "down the alien route and [presuming] it to be a large creature from outer space similar to that in the 1990 film Tremors."
Sure. Let your imagination run wild. We're going to go with "whale."
But what kind of whale, exactly? Loren Coleman, director of the International Cryptozoology Museum in Portland, Maine, told The Huffington Post that based on the images, the creature appears to be the remains of a "mid-sized finned baleen whale," possibly a fin whale.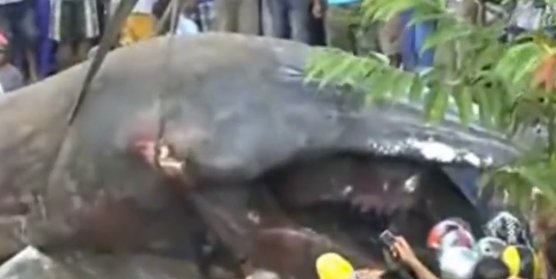 The "teeth" in the carcass' jaw are actually baleen, according to Coleman.
"It is only a 'monster' in the eyes of villagers and the media, perhaps, but to cryptozoologists, zoologists, and marine biologists, this is certainly a common baleen whale," Coleman wrote in an email to HuffPost.
However, professor Gary Griggs of the Long Marine Laboratory at UC Santa Cruz told HuffPost that the carcass might be that of a blue whale -- the largest known creature on earth.
There's also some disagreement over where the images came from. The Daily Star reports that the video was posted by a Chinese news source that claimed it was filmed in Vietnam, but the Irish Independent notes that some "internet users" have suggested it may be from Cambodia.
WATCH
:
Support HuffPost
The Stakes Have Never Been Higher
Related
Before You Go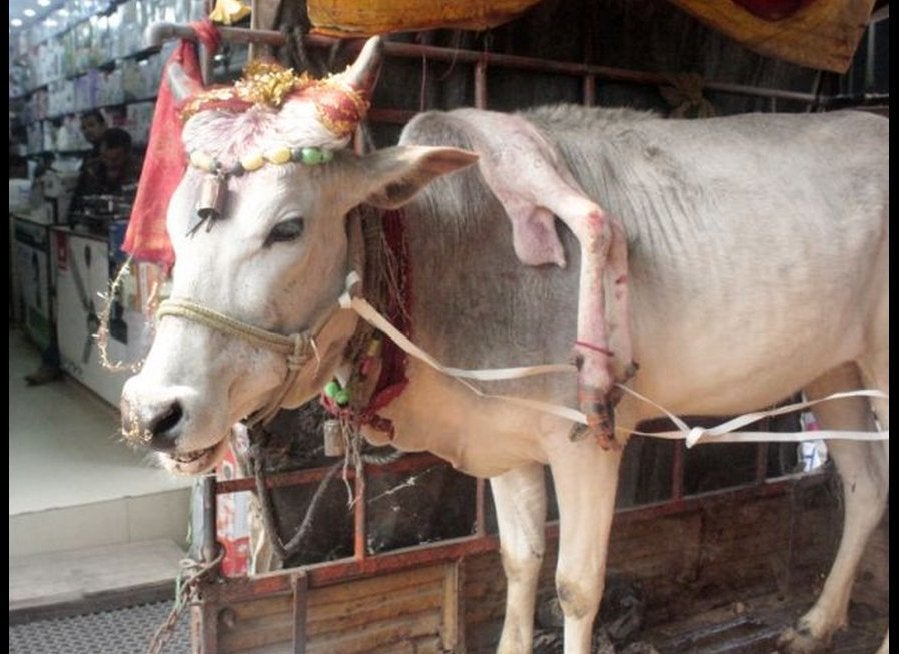 Two-headed animals and other bizarre creatures
Popular in the Community