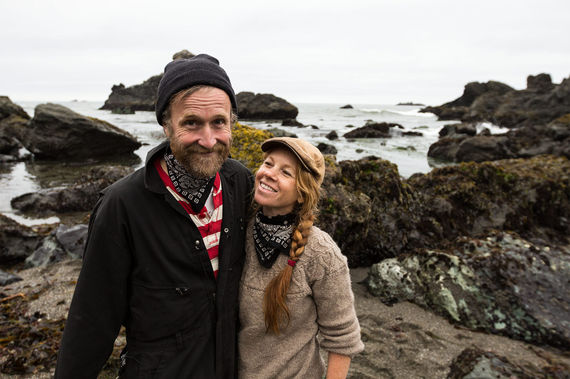 There are more than 400 kinds of edible seaweed. The Great and Wonderful Sea of Change Trading Company, based in Northern California, wants to get as many of those vegetables into your diet as possible. In 2012, the founders visited the Sonoma coast and discovered the wonderful variety of seaweed that had gathered in one small cove. This led to experimenting in the kitchen; a research trip to the seaweed farms in Asia where seaweed has been a key dietary staple for many generations; and an entire catalog of delicious snacks made with seaweed from both the Pacific and Atlantic oceans.
Join Dark Rye in this visit to California's bountiful Sonoma coastline, as we go seaweed foraging with the people behind Sea of Change and then follow them into their kitchen as they turn that seaweed into food.
The owners of Sea of Change are running a business, for certain, but are also tapping into an essential truth about the future of our planet. Seafood is an essential part of most cultures' diets, but our oceans are overfished, polluted and increasingly acidic. But the ocean still contains a near-infinite bounty of food. We just need to seek it out.
Sustainable seaweed farming is certainly not the entire future of food, but it will play a part as populations grow and other traditional resources dwindle. The oceans can sustain us in many ways--financially, nutritionally and even climatically--so it behooves us to take care of them and to appreciate the harvest they offer.

This video from Dark Rye was produced by Angus Cann and edited by Nathan Downing.