An adorably arthritic sea otter has become something of a viral sensation this week, as a YouTube video of the geriatric animal playing basketball makes waves on the Interwebs.
Eddie the southern sea otter, a resident of the Oregon Zoo, has reportedly been trained to play basketball so that he can exercise his arthritic elbows.
"He's definitely got game," Jenny DeGroot, the zoo's lead sea otter keeper, said in a press release. "Sea otters have incredible dexterity, so it makes sense Eddie would have this hidden talent. They're famous for using rocks as tools to crack open clams."
The Oregon Zoo says that Eddie, who was abandoned as a pup, is 15 years old. According to the Alaska Sea Otter and Stellar Sea Lon Commission, sea otters can live up to 25 years, but typically live to 10 or 12. So it should come as no surprise, then, that Eddie has been suffering from some creaky joints.
According to TODAY, zoo veterinarians discovered Eddie's elbow arthritis last year, prompting them to prescribe more exercise for the elderly sea otter.
"We had to get creative," DeGroot said. "There aren't many natural opportunities for Eddie to work those arthritic elbow joints, because sea otters don't use their front limbs to swim -- they swim by moving their back legs and flippers. So training him with the basketball hoop was a way to get Eddie using those front limbs more regularly."
Eddie's basketball skills have wowed the Internet, as netizens applaud the old creature for his lively antics.
"Nothing has ever been as cute as this," one YouTube user declared of the video.
"He's trying out for the Harlem Globe Otters," teased another commenter.
Eddie is one of two southern sea otters that live at the Oregon Zoo. According to the zoo's website, sea otters are classified as a threatened species in the United States. The International Union for Conservation of Nature also lists sea otters as an endangered species.
According to the International Union for Conservation of Nature, the sea otter population -- due to oil spills and pollution, as well as predation, disease and a number of other factors-- is "believed to have undergone a decline exceeding 50 percent over the past 30 years."
To find out more about sea otters and how you can help, go to the Friends of the Sea Otter website here.
Related
Before You Go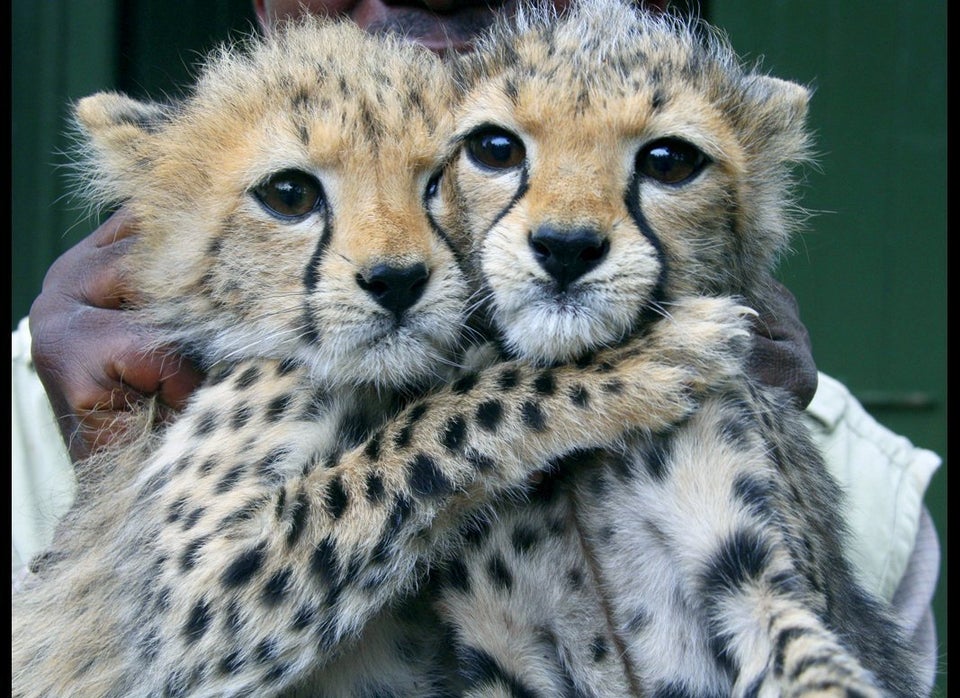 Baby Animals
Popular in the Community