Julia Reisser spends her days poring over mapping data in the hopes she can help sea turtle hatchlings negotiate a deadly, and increasingly prevalent, ocean hazard: floating plastic.
Reisser, a researcher and Ph.D student at The University of Western Australia, is creating the first map to show the distribution of floating marine plastics in Australian waters. The map will allow her to create computer models of plastic pathways and sea turtle hatchling movements to determine where the creatures are encountering large amounts of plastic that threaten their health.
A researcher for the Commonwealth Scientific and Industrial Research Organisation (ISIRO), Reisser, who is from Brazil, has been studying sea turtles for nearly a decade and only broadened her research to include marine plastics in 2010. With plastics threatening the health of sea turtles the new direction of her research is not surprising. "The early life of sea turtle occurs at the ocean's surface, were there's an increasing amount of floating plastics that are proving fatal to hatchlings," said Reisser.
Reisser is using mapping data, modern research facilities and deep-water research technology to conduct her research. "We're quantifying plastic pollution hazards and its distribution throughout Australia's oceans," said Reisser. "My work is identifying the places contributing most to the increase in plastics in Australia's oceans and how this links to sea turtle life cycles."
Reisser has been to multiple locations around Australia conducting surveys and carrying-out research. Recently, she sailed from Fiji to Hobart and around Tasmania with a team on an 11-day trip aboard the Marine National Facility vessel Southern Surveyor. Reisser reported that to date, the West Coast of Tasmania was one of the biggest areas of concern, having the most concentrated areas of plastic surveyed. Further research, surveys, and analysis will undoubtedly offer a more comprehensive overview of actions that can be taken to protect sea turtles in the future.
Reisser's research will also be added to a larger national marine debris audit that is being undertaken. The larger audit will help scientists better understand the threats that marine life is facing from plastic pollution and offer specific actions that can be taken to ensure the long-term health and survival of critical marine species and habitats.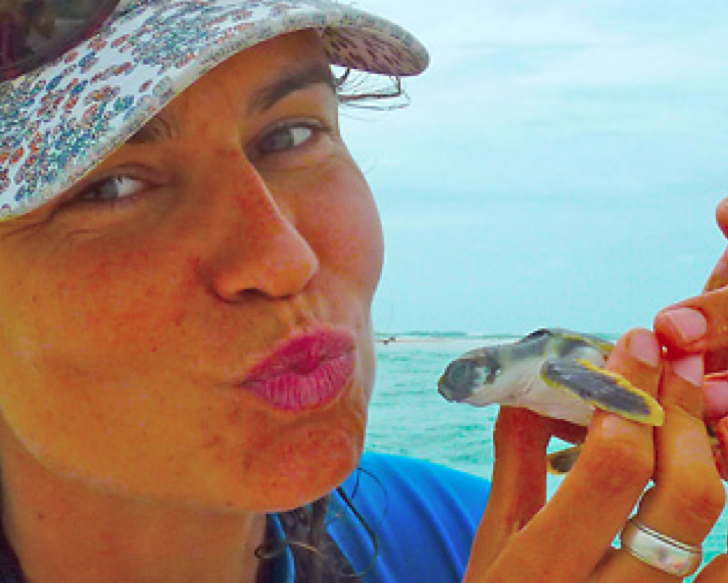 (This post was originally published on Mission Blue. Top photo taken from CSIRO website.)
REAL LIFE. REAL NEWS. REAL VOICES.
Help us tell more of the stories that matter from voices that too often remain unheard.