Something disturbing has been washing up on Southern California beaches in recent weeks: dead and dying seabirds and marine mammals, numbering in the dozens.
California resident Kyle Cory said this week he's been seeing "between six and 10 or 12" sick or dead sea birds every time he walks along the beaches of Ventura Country. He's also witnessed the death of sick seals.
"It's affected me in a bad way," he told CBS Los Angeles. "How many have to die before somebody cares?"
Since at least April, dying marine animals and birds have been washing up en masse on the shores of Southern California's beaches. The Ventura County Star reported on April 20 that dozens of sick or dead sea lions had been spotted in Ventura and Santa Barbara counties. Several other dying or dead animals, including loons, pelicans and even dolphins had also been found.
The Channel Islands Marine & Wildlife Institute, which rescues marine mammals around Santa Barbara and Ventura, told the Star that over one weekend in mid-April, it received about 100 calls every day from concerned beachgoers who'd seen sick or dying sea lions on the beach. "Right now, we're averaging 30 animals on watch per day," said Sam Dover, the executive director of the institute, at the time.
The Pacific Marine Mammal Center in Laguna Beach, Orange County said this month that it too had rescued dozens of dying sea lions and seals. Since early April, the center has rescued 40 adult sea lions, 26 of which have died, spokesperson Krysta Higuchi told the Los Angeles Times.
And the bad news continues.
Elaine Ibarra, who works with the Santa Barbara Wildlife Care Network, told CBS Los Angeles that hundreds of seabirds, including pelicans and loons, have died in Southern California in recent weeks. It's the worst seabird die-off in the area that she's ever seen, she said.
Ibarra and other experts believe domoic acid, a naturally occurring neurotoxin in algae, is to blame for the mass die-off as a larger-than-normal algal bloom has appeared in waters off the coast of Southern California ― stretching from Santa Barbara all the way south to Baja California.
Sometimes referred to as "red tide," domoic acid can accumulate in fish and shellfish, which are eaten by larger sea creatures like marine mammals and birds (and also humans). The biotoxin can cause animals to become lethargic, disoriented, and have seizures that can result in death.
Domoic acid poisoning is not an uncommon problem in Southern California, but advocates say this year's impact is exceptionally bad. The exact reason for this remains unknown, but experts believe that warmer ocean temperatures could be to blame for the algal bloom, as well as agricultural and urban runoff caused by heavy winter rains.
Ibarra said it's "impossible" to estimate just how long the algal bloom will last, but said it may linger for a few more weeks. In the meantime, the California Department of Public Health has advised consumers to avoid eating "recreationally harvested bivalve shellfish" like mussels, clams and scallops from Ventura county.
The annual quarantine of sport-harvested mussels along the entire California coast also began on May 1, according to the agency. The quarantine aims to prevent paralytic shellfish poisoning and domoic acid poisoning.
The department noted that no cases of domoic acid poisoning in humans have been reported in the state this year.
Experts have also advised beachgoers to avoid trying to help sick and dying seabirds and marine mammals. "Stay away and call us," Higuchi of the Pacific Marine Mammal Center told the Daily Breeze last month. "They're unpredictable, very stressed out and very confused."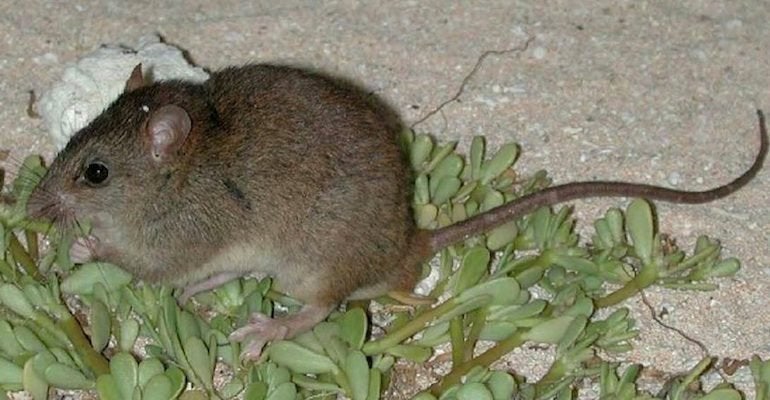 Humans Have Driven These 12 Animals To Extinction In The Past 10 Years