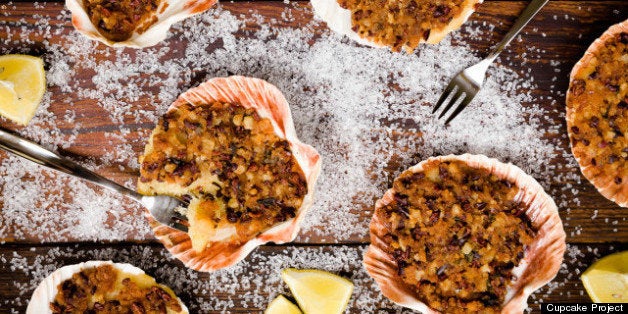 We like our food to surprise us. We want it to be miraculously juicy when it comes to meat. And astoundingly rich when any dessert is involved. We never really expect our food to look like one thing and taste like another. Especially when that one thing is a "stuffed clam" that is actually a cupcake. But when left in the crafty hands of food blogger, Cupcake Project, we really shouldn't expect anything less.
Cupcake Project, who also created the Chocolate Chip Grilled Cheese and Chicken Nugget Cupcakes, has taken her cupcake creations to a whole new level with her latest clam-inspired recipe. Just to be clear, there is no seafood in this recipe -- only a clam shell that essentially takes the place of a cupcake liner.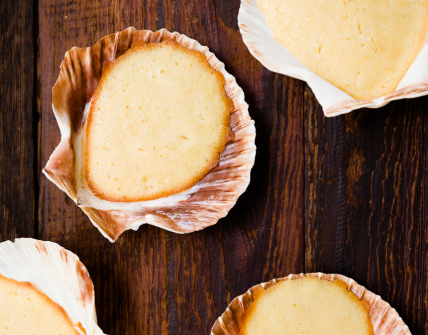 Once the "clam" cupcakes are baked, the next step is "stuffing" them. This recipe clearly doesn't call upon breadcrumbs, but cupcake crumbs, cocoa nibs and of course butter. If you can get past the fact that this recipe looks like seafood, but is suppose to be eaten as dessert, you should definitely give her recipe a try. Though we won't judge you if you can't, these clam cupcakes are frighteningly realistic.
The Cupcake Project isn't the only food blogger making seafood-themed cupcakes. If clams aren't really your thing, but fish and chips are, check out The Moonblush Baker's impressive cupcakes. The fish filets are made with sugar malt cookie covered in white chocolate then covered in a coat of finely crushed toasted coconut and cornflakes. They're pretty amazing.
Check out our 50 favorite cupcake recipes.