Another Cam Newton win, another letter from a salty individual.
After the Carolina Panthers defeated the Seattle Seahawks 31-24 on Sunday to advance to the NFC Championship, Cam Newton decided to make the rounds and greet the fans. That was when a Seahawks fan essentially handed him a "12th man" flag (Seattle fans refer to themselves as the "12th man" or the "12s" and carry that banner during home games).
Well, since the Panthers were playing at home, Newton decided to get the flag and toss it toward the field.
No big deal, right? Well, one overly sensitive, overly invested soul named Sarah was so outraged by Newton's actions that she decided to take the time to write a long message on the Facebook page of CBS Seattle affiliate KIRO. And this isn't just one person's opinion, either: The post has since garnered more than 23,000 likes and 15,000 shares.
In the letter, Sarah called the Panthers quarterback "Mr. Classless Cam Newton," explaining that the gesture not only disrespected the team but the fans, as well. She talked about how the Seattle's "12th man" is a community and a family, instead of what it really is, which is a very strong and successful marketing campaign by the Seahawks.
Sarah also mentioned that while Newton will be practicing for next week's game, Seattle quarterback Russell Wilson "will be at Seattle Children's hospital raising the flag that [Newton] shamefully threw to the ground." Here, we feel compelled to note that Newton can often be seen doing good work around the Charlotte area. Among other things , he surprised hundreds of people from his community during the holidays.
Yet it just seems like people find reasons not to like Cam. This, of course, is not the first time a fan has written a note complaining about the 26-year-old.
Earlier in the season, a mom from Tennessee wrote an op-ed published in The Charlotte Observer in which she complained about Cam Newton's touchdown dance during the Panthers' game against the Titans. Then, there was another op-ed published in The Observer discussing how one reader was "disappointed" Newton wasn't marrying the girlfriend who just gave birth to his son.
The Seahawks fan concluded her letter to Newton saying that she hopes God teaches him "what real winning looks like."
Meanwhile Newton, who is on his way to the NFC Championship, is all: "Let me show you what my dab looks like."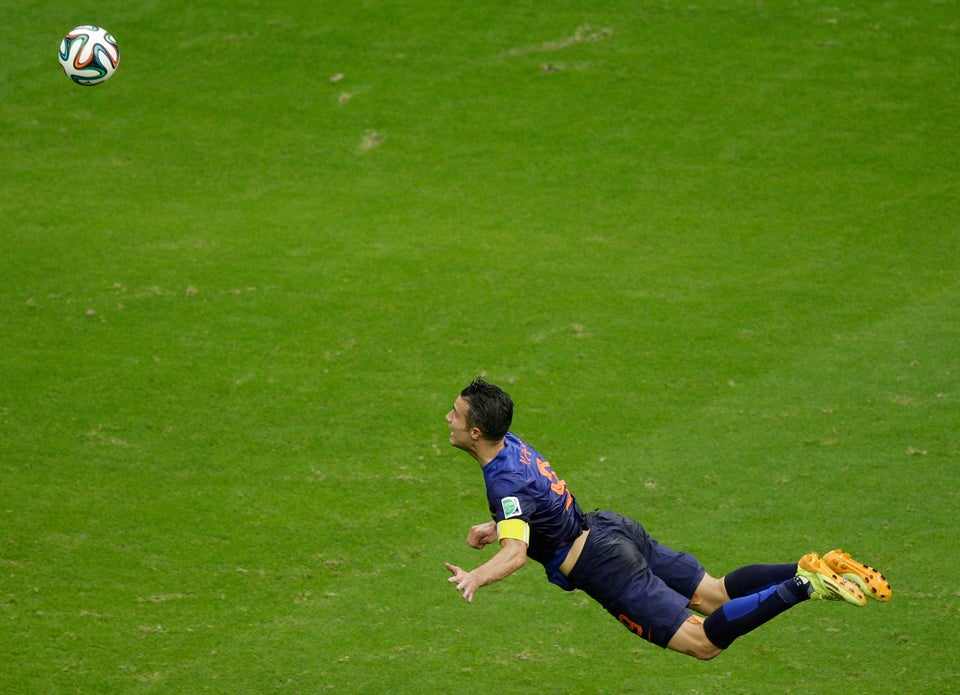 Amazing Sports Photos
Popular in the Community