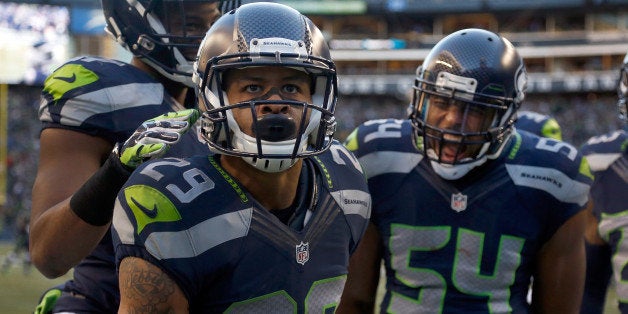 The Seattle Seahawks enter the NFL Playoffs not just as the NFC's No. 1 seed with the home-field advantage, but also with a head coach in Pete Carroll who has won seven consecutive home playoff games. Las Vegas lists them as the prohibitive favorites and deservedly so. After all, this writer has predicted Seattle to win the title before each of the last two seasons.
Defense Wins Championships
Somewhere, Bill Parcells is a happy man. Seattle has allowed a mere 39 points ... over its previous six games. And better yet, the team has not allowed a touchdown over the past 10 quarters. The key has been a healthy Bobby Wagner, the All-Pro third-year linebacker who came back from a turf-toe injury in the final six games, along with a healthy All-Pro in Kam Chancellor, Seattle's enforcer at strong safety. Wagner -- along with fellow linebackers K.J. Wright and Bruce Irvin -- is a tackling machine who is nearly as deft in coverage as he is supporting the run. In fact, in the 11 games Wagner played compared with the five he missed, the opponent passer rating decreased from 60.3 to 37.5, per ESPN Stats & Info. Furthermore, the opposition's rushing average decreased from 4.0 to 3.1, a startling drop.
In turn, Wagner's presence has allowed Chancellor to take more chances, which in turn has allowed Earl Thomas -- another All-Pro -- and All-Pro cornerback (notice the theme here) Richard Sherman to play on a string. Remember, this was a floundering 6-4 football team that lacked the defensive identity of 2014. It ended the season ranked first in overall defense, precisely what it accomplished in 2013 and 2014.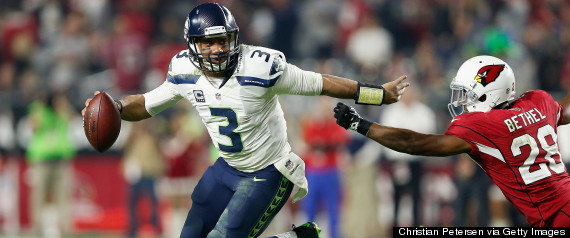 Don't call Russell Wilson (above) a game-manager either. The third-year quarterback became the first quarterback in NFL history with a passer rating of 95-plus in each of the first three seasons. Add that to the facts that his passer rating is seventh-best -- EVER -- through three seasons, and most importantly, his 38 wins is the most all-time. Had enough? How about the fact that only one guy in NFL history has had more than one season with more than 20 TD passes and 10 or fewer interceptions in each of his first three years. You guessed it -- that guy is Russell Wilson, who has done it three straight years, per Football Outsiders. With No. 3 running the show, Seattle actually improved from 18th to 9th in total yards this season, showing that it can indeed come from behind when it needs to.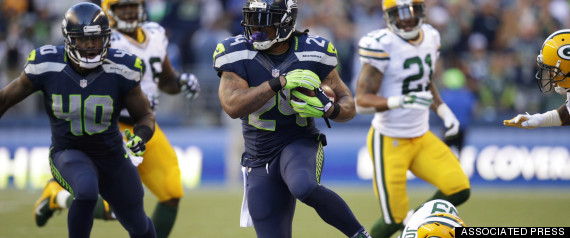 Word around the players is that they've never respected Marshawn Lynch (above) more. Despite Lynch's training camp hold-out and post-game oddities with the media, he has had a dominant season, arguably his best as a pro. His nearly 1,700 all-purpose yards and 17 total touchdowns allowed Seattle to overcome what was at times a stagnant aerial attack. In many ways, No. 24 is the identity of this offense and, often times, the antidote to the opposition rushing three and forcing Wilson to make errant decisions throwing the football. Whether or not the 28-year-old running back returns to Seattle -- or even to pro football -- next year remains to be seen. But right now, there may not be a more important or valuable player for the Seahawks' quest to become repeat champs.
Email me at jordan.schultz@huffingtonpost.com or ask me questions about anything sports-related at @Schultz_Report and follow me on Instagram @Schultz_Report. Also, be sure and catch my NBC Sports Radio show, Kup and Schultz, which airs Sunday mornings from 9-12 ET, right here.
Related
Popular in the Community