Thanks to a certain ongoing controversy, the actual, you know, football-playing aspect of Super Bowl XLIX has received a bit less attention than it deserves. But with the big game just four days away, now seems like a good time to review a few key points Seattle ought to keep in mind.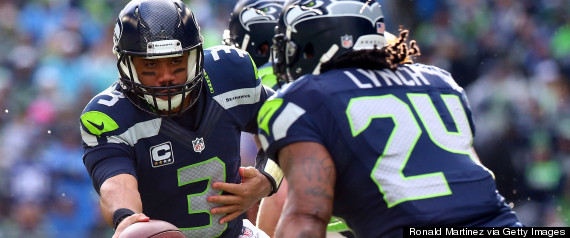 Marshawn Lynch is the heartbeat of this offense. He will bail out the offense at some point on Sunday, whether it's in the running game or the screen game. Oddly enough, the one thing Seattle was unable to do last year amid its 43-8 Super Bowl rout of Denver was to establish Lynch. The NFL's leading rusher over the past three seasons went for just 39 yards on 15 carries. Meanwhile, the current version of New England has revamped its defense, and it starts up front with a healthy Vince Wilfork.
If you go back to the four Seahawk losses this season, a common theme is Lynch not having a normal game. In fact, looking at those four matches, he rushed for a pedestrian average of 68.5 yards per game on a measly 58 carries. That's hardly proven a successful strategy for offensive coordinator Darrell Bevell. If Lynch isn't established early on in the game, he doesn't have a chance to wear down the defense. During Seattle's recent NFC championship game against Green Bay, which ended in a miraculous Seahawks victory, it should be noted that on the first 11 read-option plays called, Wilson kept the ball every single time. The first time he handed it off to Lynch, the result was the go-ahead touchdown.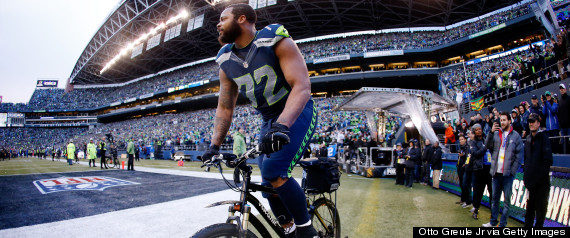 The winning formula for beating New England has always been: Take one Tom Brady, apply constant pressure. The tricky part is doing it without bringing a blitz, because very few quarterbacks are better at beating one. With Michael Bennett and Chris Avril, Seattle defensive coordinator Dan Quinn often doesn't have to blitz, because both are apt at applying the necessary pressure.
Unlike Russell Wilson, Brady will mostly stay within the pocket. A clean pocket -- which he had when playing against both Baltimore and Indianapolis -- means clear throwing lanes for one of the game's all-time most accurate quarterbacks. Seattle's secondary gets most of the headlines, but its defensive line has two terrific speed rushers in Avril (14 sacks and six forced fumbles in two years as a Seahawk) and Bennett (15.5 sacks in two years with Seattle), who rush on opposite sides. Neither guy is situational -- meaning each will be on the field for most of the game -- and they are each capable of taking control of a game. Brady knows this and will employ max protection when necessary, but if either Avril or Bennett has a strong showing, the Seahawks' vaunted linebacking core and secondary will feast.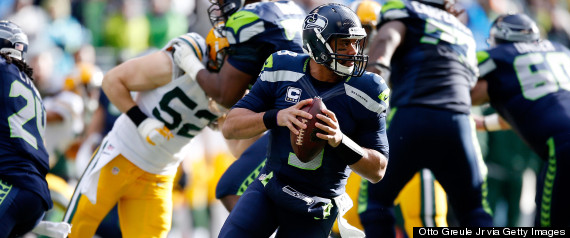 If Russell Wilson is even remotely within striking distance late in a game, he becomes lethal. His most recent antics versus Green Bay are proof enough of that. Ultimately, it seems like Wilson just doesn't care how poorly he has played -- he wants the ball when it matters the most, and more often than not, he delivers. The 25-year-old has the most fourth-quarter comebacks (10) and game-winning drives (15) through a quarterback's first three seasons in NFL history, not to mention the most wins. If Seattle defeats New England, Wilson will be the youngest player ever to win multiple Super Bowls. So yeah, you get the idea.
Wilson is sometimes criticized, perhaps unfairly, for leaning on an elite defense to bail him out. He has been called a "game manager," which is ludicrous when you consider both his stats and his clutch gene. But no matter what labels he gets plastered with, Wilson relishes the pressure moments, a la Brady, and excels in them as well. The Seahawks know this. They revel in it. And, maybe most importantly, they play to it.
You can read more of the Schultz Report's Super Bowl coverage right here.
Email me at jordan.schultz@huffingtonpost.com or ask me questions about anything sports-related at @Schultz_Report, and follow me on Instagram @Schultz_Report. Also, be sure to catch my NBC Sports Radio show "Kup and Schultz," which airs Sunday mornings from 9 to 12 EST, right here.
Related
Popular in the Community