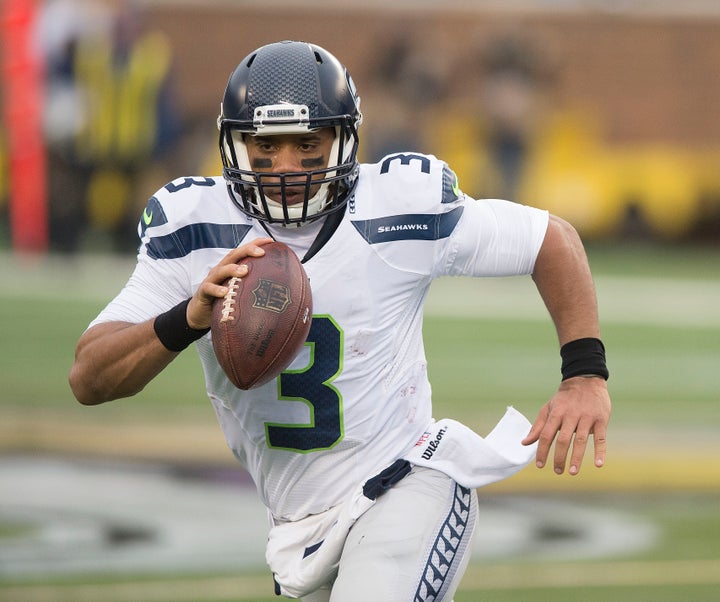 It wasn't that long ago that the back-to-back defending NFC Champion Seattle Seahawks were in the midst of a lost season. Sitting at 4-5 with All-Pro running back Marshawn Lynch nursing a significant groin injury and Pro Bowl quarterback Russell Wilson enduring the worst stretch of his stellar four-year career, they'd lost two home games -- or possibly three, according to one particular rule -- for the first time in Wilson's tenure under center.
More shocking was the play of "old faithful," Seattle's once proud and dominant defense, which looked vulnerable and downright mediocre, suffering an embarrassing primetime 39-32 home defeat to Arizona in which MVP candidate Carson Palmer amassed 363 yards and three touchdowns through the air.
And yet, as we have learned all too well during the Pete Carroll era, it's unwise to count Seattle out, even at its lowest points. Over the past three weeks, the Super Bowl XLVII champs have rattled off three straight wins, including a Week 12 victory over a rising Pittsburgh team and a 38-7 throttling of playoff-bound upstart Minnesota in Week 13.
"Our confidence, sticking with our style, just the basic principles of what we expect and standards that we're setting, everybody is really in line right now," Carroll told reporters after Sunday's road win over the Vikings. "This is that feeling that you're looking for. We have a chance."
A chance, for those who don't know, is coach-speak for "I really love my football team right now." And why wouldn't Carroll?
Following the Seahawks' loss to the Cardinals, I spent about 45 minutes interviewing Carroll at his team's practice facility. We didn't talk football, but rather discussed the philosophy behind being your best self and overcoming adversity.
Carroll, who has spoken publicly about how his previously unsuccessful stints as an NFL head coach have shaped his style today, described how his struggling club could benefit from such a philosophy. "We learn, I think, more from losing because it hits harder and it goes deeper. The failures really stay with you longer," Carroll said.
"The important part is always getting to the truth," he added. "Always finding the truth of what happened and what you dealt with so that you can move ahead in good fashion. Using the truth is huge. Using the experience is huge. I think sometimes, as much as I like the other guy to learn the hard way, we learn our best lessons when we do fail."
As football fans, we generally feel that a 17-week season is too short -- but it's a marathon for those actually in between the lines, and it's the job of the head coach to consistently make the game fun. And nobody has more fun on a football field than three-time First-Team All-Pro free safety Earl Thomas. Oddly enough, it was an injury-riddled Thomas who was struggling more than ever during Seattle's period of defensive woes. He credits Carroll for helping turn his season around.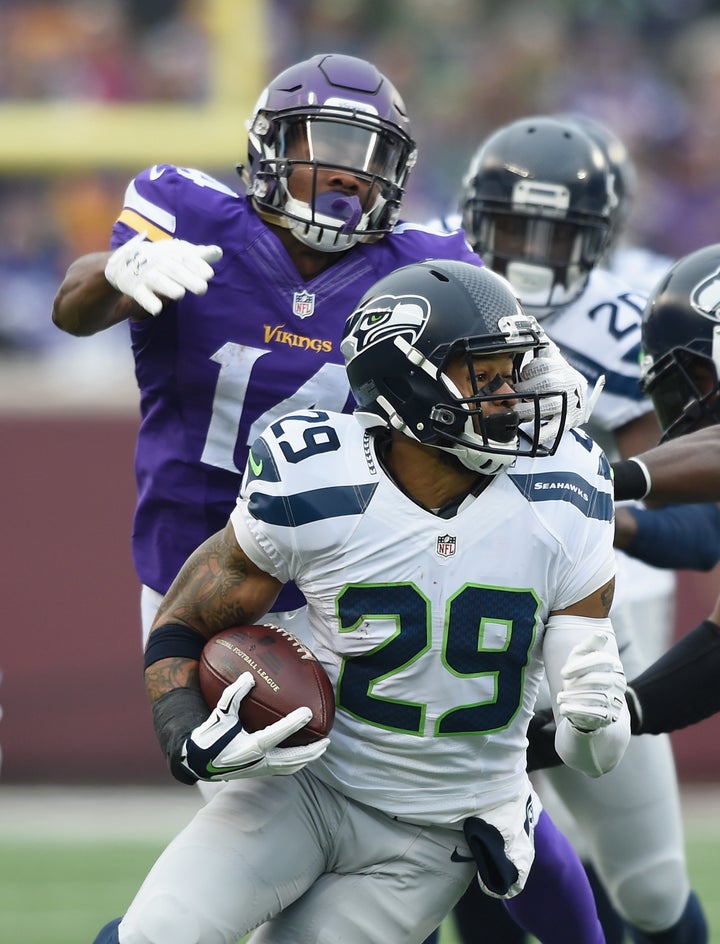 "[Carroll] made a great example of, 'You're still the same player that you were in college. You still can have that same fun. You still can make those same plays,'" Thomas said on Sunday. "You've got to get your players to respond. You've got to keep them motivated. I've been in this system for six years. Some of the philosophy gets boring, but when it comes to games and the day before and what he brings to the table, it's always interesting."
"Interesting" may also be the right word to describe what happened to Minnesota's surefire future Hall of Fame running back Adrian Peterson during the Viking's thrashing by the Seahawks. Despite leading the league in rushing, Peterson amassed a measly 18 yards on the ground -- the third-lowest total of his career -- while the entire offense managed just 125 yards. 
And then there is the heavily maligned, yet suddenly lethal, Seahawks offense, ignited by Wilson's staggering play. Over the past three games, the quarterback has completed 77 percent of his passes to go along with 11 touchdowns, zero picks and an almost flawless passer rating of 148.
"This is the best football of his life," perennial All-Pro cornerback Richard Sherman said after Wilson's combined four touchdowns against Minnesota. "There's no ceiling for this kid right now. He's blowing the ceiling off the building right now. He's playing phenomenally."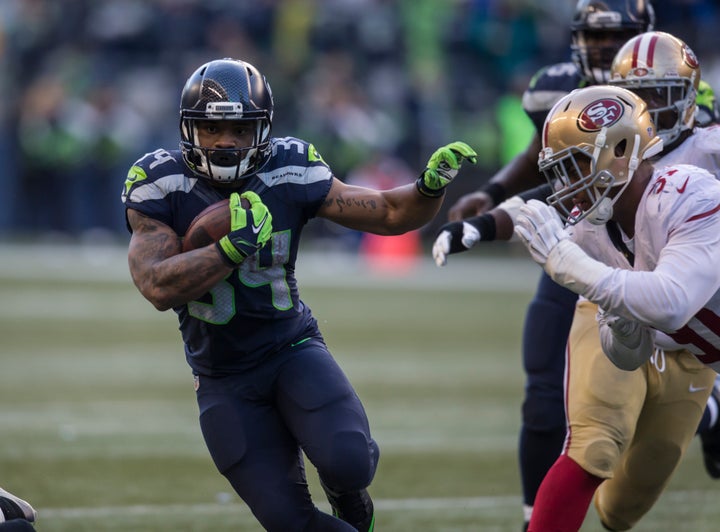 It doesn't hurt that Wilson -- now without one of his premier weapons in the injured tight end Jimmy Graham -- is flanked in the backfield by perhaps the unlikeliest of Seattle's heroes: undrafted rookie running back Thomas Rawls. Filling in for the injured Lynch (whom the team expects back for the postseason), Rawls has rushed for 786 yards on a splendid 5.6 yards per carry, the second-best clip in pro football and one spot ahead of Wilson.
"There's nothing that can stop us," Rawls said after his 19-carry, 101-yard performance on Sunday.  
While Carroll might not go that far just yet, it is quite clear that his message of persevering through even the darkest of times has once again hit home. The Seahawks -- who have won five of their last six games -- will find it tough sledding to win the NFC West, but with a 7-5 record and a favorable stretch ahead (home games against lowly Cleveland and St. Louis, along with road tilts against Baltimore and Arizona) to close out the regular season, they suddenly appear to be back in the mix. Seattle's habit of coming alive at the end of the season has unquestionably put the rest of the league on notice.
REAL LIFE. REAL NEWS. REAL VOICES.
Help us tell more of the stories that matter from voices that too often remain unheard.