The Seattle Seahawks are the defending champions, and owners of a 9-4 record. They have seen firsthand what it takes to repeat, and why the NFL hasn't seen a back-to-back champ since New England a decade ago. Just one month ago, the team seemed in total disarray -- unable to establish a consistent aerial attack with and without the traded Percy Harvin, and unable to generate the same defensive dominance as it had a year ago.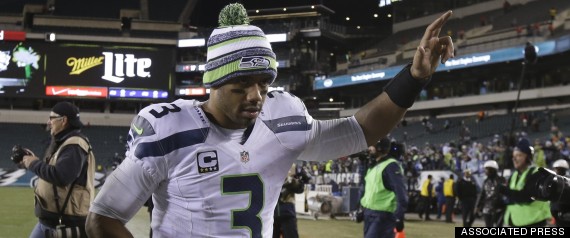 With three consecutive wins, however, including a thrashing of division leaders Arizona and most recently, Philadelphia, the Seahawks control their own destiny in the NFC West and find themselves returning to the form that vanquished Denver, 43-8, in the Super Bowl. As long as Russell Wilson continues to make plays outside of the pocket and Marshawn Lynch continues his assault of every front seven this team faces, Seattle will control the ball and the clock. Which brings us back to the key for this team: what takes place on the other side of the ball.
Last season's team possessed one of the most dominant defenses -- and in particular, secondaries -- in league history. But through the first half of 2014, it ranked in the bottom third of most categories, unable to generate the pass rush it needed to disrupt the timing of offenses. That all has changed, thanks to the return of Bobby Wagner (below), one of the game's best overall linebackers and premier tacklers in the league. Wagner, a third-year pro from Utah State, came back for the Arizona game, and it's no coincidence that the Seahawks defense in three consecutive wins has allowed just 3 points, 3 points and 14 points.
Most impressive, perhaps, was Seattle's complete shutdown of an Eagles offense that ranks first overall in plays run per game (73), fifth in total offense and fourth in scoring. Quarterback Mark Sanchez had only two completions of more than five yards past the line of scrimmage, while All-Pro running back LeSean McCoy, who has over 1,000 yards rushing this year, was held to 50 yards on 17 carries with a fumble. Maybe most telling is the fact that the Eagles were averaging 15.7 plays per game of more than 10 yards, but had only four plays of more than 10 yards during the 24-14 loss at home to Seattle. It was as sound a defensive performance as you will see all year.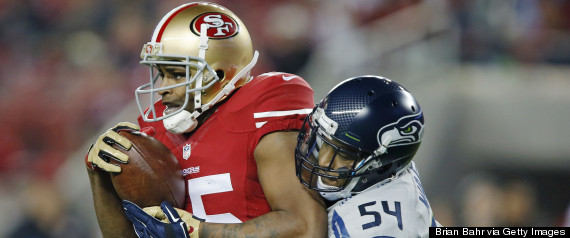 "It hasn't been that way all season long," head coach Pete Carroll noted, "but it has seemed to come together here. So we're going to try to ride it."
Looking around the league, there are seven -- maybe eight -- legitimate contenders, including red-hot Green Bay, a team Seattle beat in Week 1. Meanwhile, the impact of the Seahawks' physical mentality has been evident since Week 7, where teams have gone winless the following week. They are not the perfect team; they're missing speed on the perimeter at receiver, a pass-catching tight end and an effective offensive line. But similar concerns were felt last season as well, and that didn't matter when it counted the most.
Maybe two-time All-Pro strong safety Kam Chancellor said it best following the win in Philly: "Last year was that championship team. This is a whole different team right here."
Email me at jordan.schultz@huffingtonpost.com or ask me questions about anything sports-related at @Schultz_Report, and follow me on Instagram @Schultz_Report. Also, be sure to catch my NBC Sports Radio show "Kup and Schultz," which airs Sunday mornings from 9 to 12 EST and 12-1 for fantasy football, right here.
Related
Popular in the Community