The shark jumped out of the water after the seal, but somehow the little creature managed to leap just outside the range of the predator's massive jaws.
Or as the title of the video from the Atlantic White Shark Conservancy puts it -- White Shark 0: Seal 1.
The footage was filmed by Greg Skomal of the Massachusetts Division of Marine Fisheries.
"It's really a testament to the speed and power that these animals can generate in such a short amount of space and time," he told the Boston Globe of the super seal. "It was able to literally come out of the water. It's really amazing."
The organization also posted a still photo showing the view from above:
"(The shark) just launched himself up without taking a running start. I've never seen it before," Cynthia Wigren, president of the conservancy, told the paper. "We knew it was possible, but to watch it naturally occur in front of us and get it on video -- it all ended up really well."
The shark didn't go hungry for long. The organization said it later ate a different seal.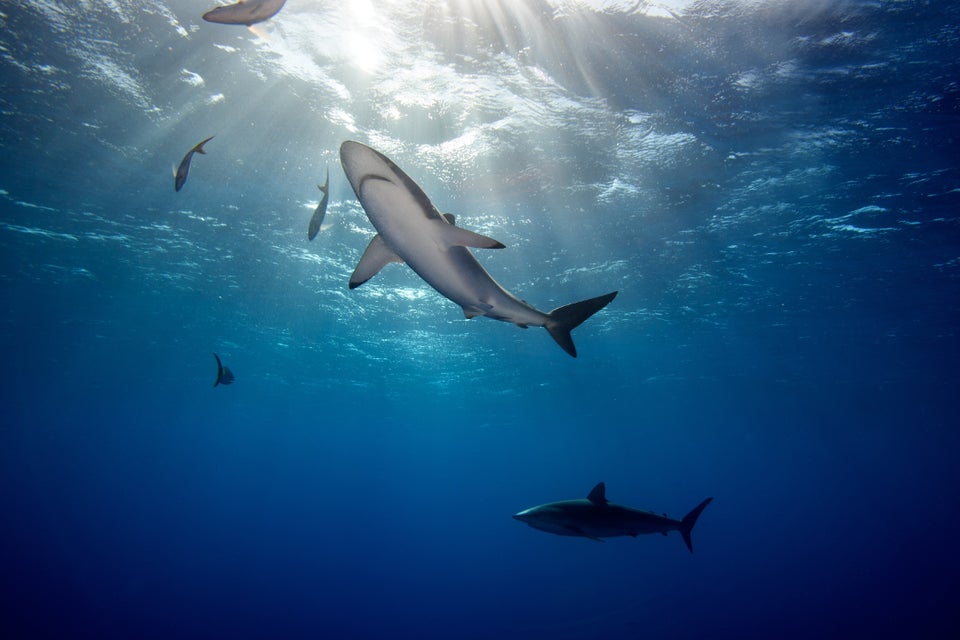 The Beauty Of Sharks
Related
Popular in the Community