Talk about savage irony: on the heels of his separation from wife Heidi Klum, Seal released his new album, "Soul 2," in the U.S. on Tuesday -- one that he says has a particularly romantic feel. And so when the Grammy Award winner appeared at several studios on Monday to promote his latest album, the question of his split from his supermodel wife of seven years naturally came up. Here's what Seal said:
We have a tremendous amount of love and respect for each other. Of course our children are our first priority. We've pretty much said everything we needed to say about it in the release.

How does one stay focused? Just because you decide to separate, I don't think you all of a sudden stop loving each other. I don't think you all of a sudden stop becoming friends, especially when there are other things to take into consideration like family. To be honest, it's not really that difficult. It's not really that much of an issue. What one has to do in this situation is to remain civil and to retain one's dignity and to be professional and to understand we are not the only people on this planet that go through this. It is just, unfortunately, a chapter of life.
You just grow apart after a while, and you try, and you work through it, and the thing you quickly realize when you're married and when you become a parent is that you do the best you can. It makes you actually appreciate your parents a lot more. The thing that I'm most proud about this great woman who I married -- and I really do mean that from the bottom of my heart -- is that together she has given me four incredible gifts, four beautiful children. She is still, in my opinion, the most wonderful woman in the world.

It's just pretty much a token of how I feel about this woman... Right now it feels really comfortable on my hand so I have no intentions of taking it off anytime soon.
Seal and Klum started dating in 2003; the couple have four children, Leni, Henry, Johan and Lou.
Check out photos of the couple from happier times below: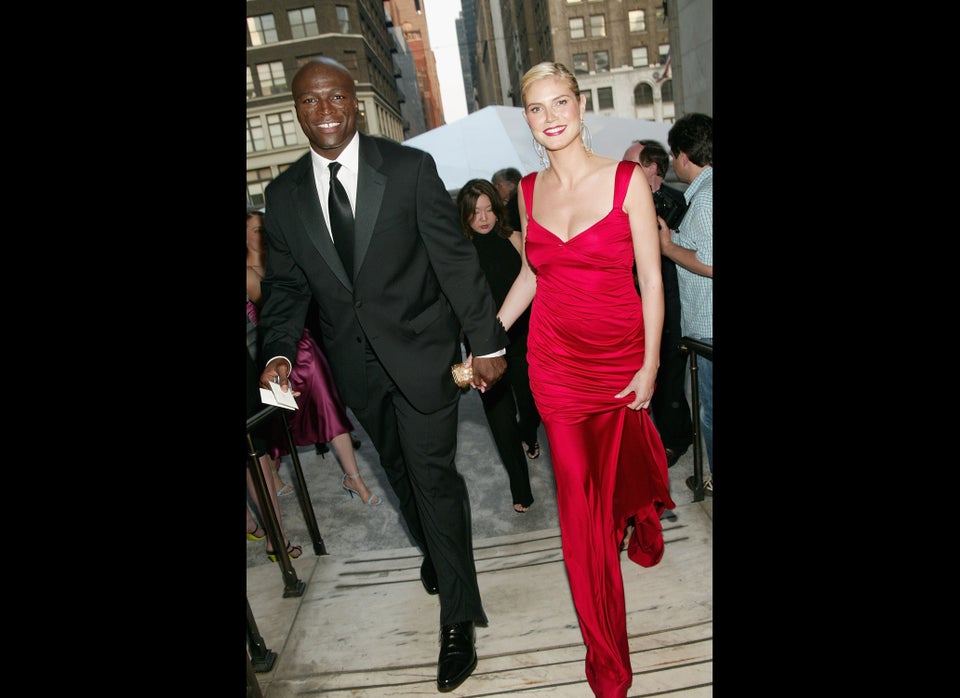 Heidi Klum & Seal
Related
Popular in the Community