A newlywed couple who decided to spend their honeymoon on a remote island got a little more than they bargained for when they became stranded -- all thanks to a lazy seal.
The giant elephant seal stole the couple's dinghy and refused to budge for four days. After the large marine mammal took up residence in the inflatable boat, Eddie Stebbings and Bee Bueche were stuck on the United Kingdom's Skomer Island for several days.
(Story continues below) A seal lounges in a dinghy, stranding a newlywed couple on an island for several days.
(Photo courtesy of Caters News)
The couple, who work as wildlife wardens, decided to spend their first few months of marriage caring for a colony of 180 baby Atlantic gray seals on the tiny British island, Wales Online reports. Stebbings and Bueche used the dinghy to travel the three miles back-and-forth between the mainland and Skomer, which is well known for its wildlife population.
But one day in October, the bull hopped into the boat and decided to lazily lounge there for four days.
Since the newlyweds were on the island to monitor the seal population without directly interfering, they let the bull be until he decided to leave the dinghy on his own.
Before You Go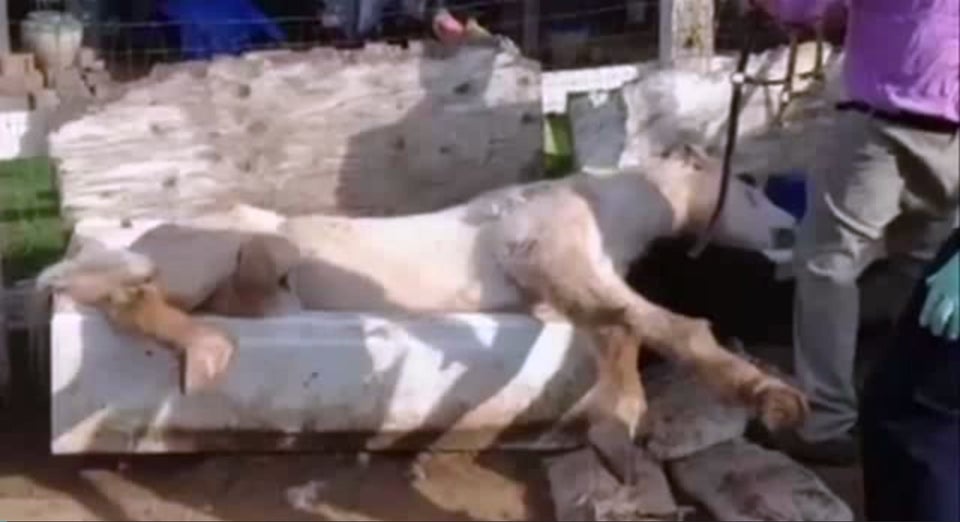 Animals In The News
Popular in the Community